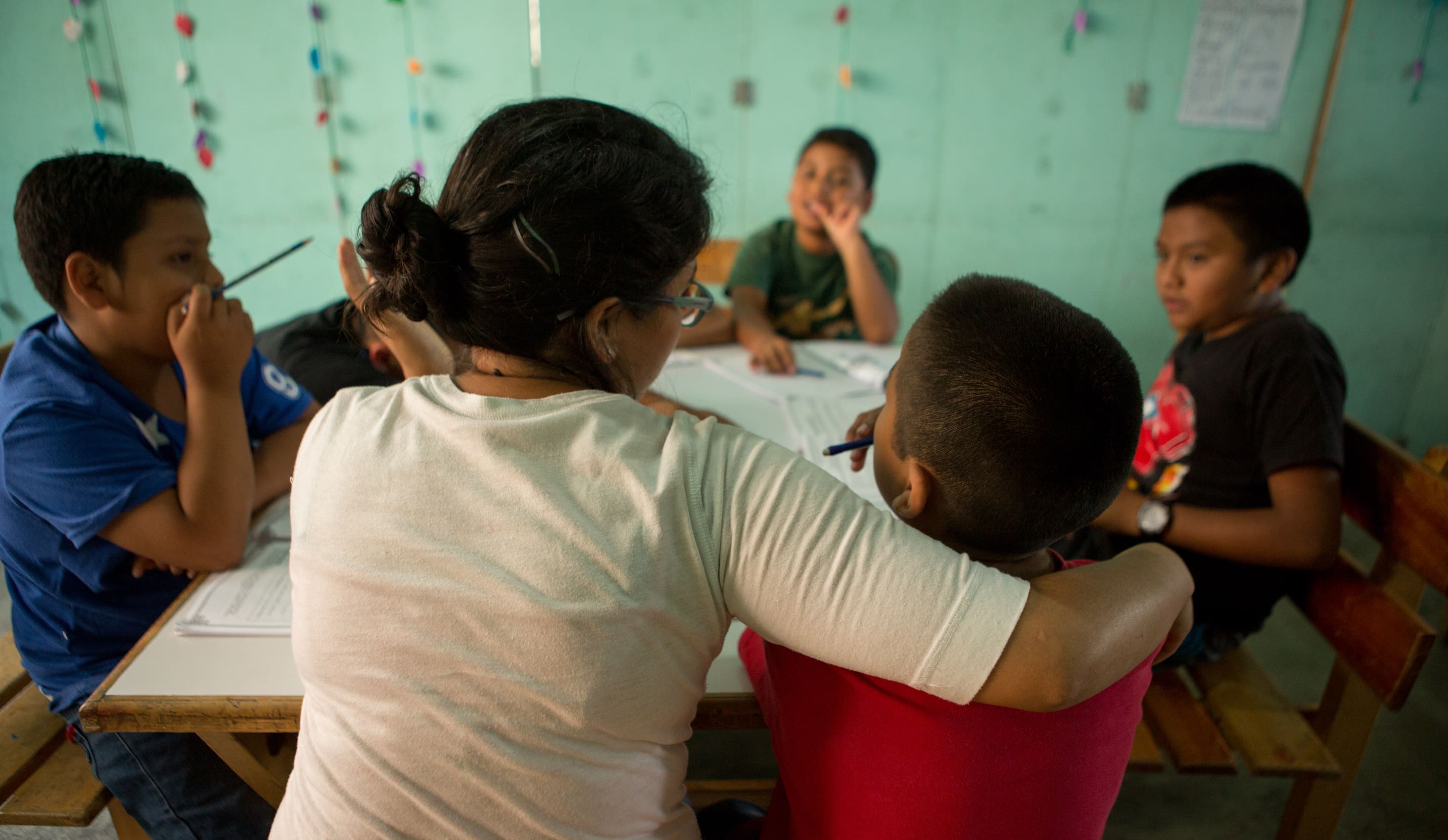 Sponsorship impacts the lives of children, families, and the entire community of La Limonada. Here are 5 ways child sponsorship with Lemonade International is unique:
It addresses the unique needs of children in La Limonada in appropriate ways. This is not a program easily plopped down in another context. It is deeply relational and specifically targeted to the largest urban slum in Guatemala City. Every child and family is known by the team of teachers at their academy and receives regular home visits.
It stands behind local Guatemalans who are faithfully present for the children, giving words of encouragement and hope for another course of life. These teachers and other staff are seeking faithful obedience to follow God while drawing near to the oppressed.
It teaches children another option in life besides gang culture. We believe in walking with the children through the years they are most at risk so they are prepared to be capable adults, leading their families and community in what is right.
It helps children heal and build resilience in the face of abuse, neglect, deep poverty, and ongoing trauma of violence in the community. Each academy has a psychologist with a special room reserved for play therapy and trauma care.
It combats hopelessness by providing tangible reasons for hope. Children in La Limonada have been given every reason to give up, to not think about the future or believe a different life is possible. Consumed by thinking of when they will eat next, many children numb any feelings or God-given potential. Everything they experience from the moment they walk into the academy demonstrates the love of Jesus for them – his deep love for their bodies, minds, and souls.
Will you stand with the staff of our partner organization, Vidas Plenas, in this high-risk community? Will you fuel hope? Will you make a 180-degree difference? Will you sponsor a child in La Limonada today?

Post a Comment or Prayer