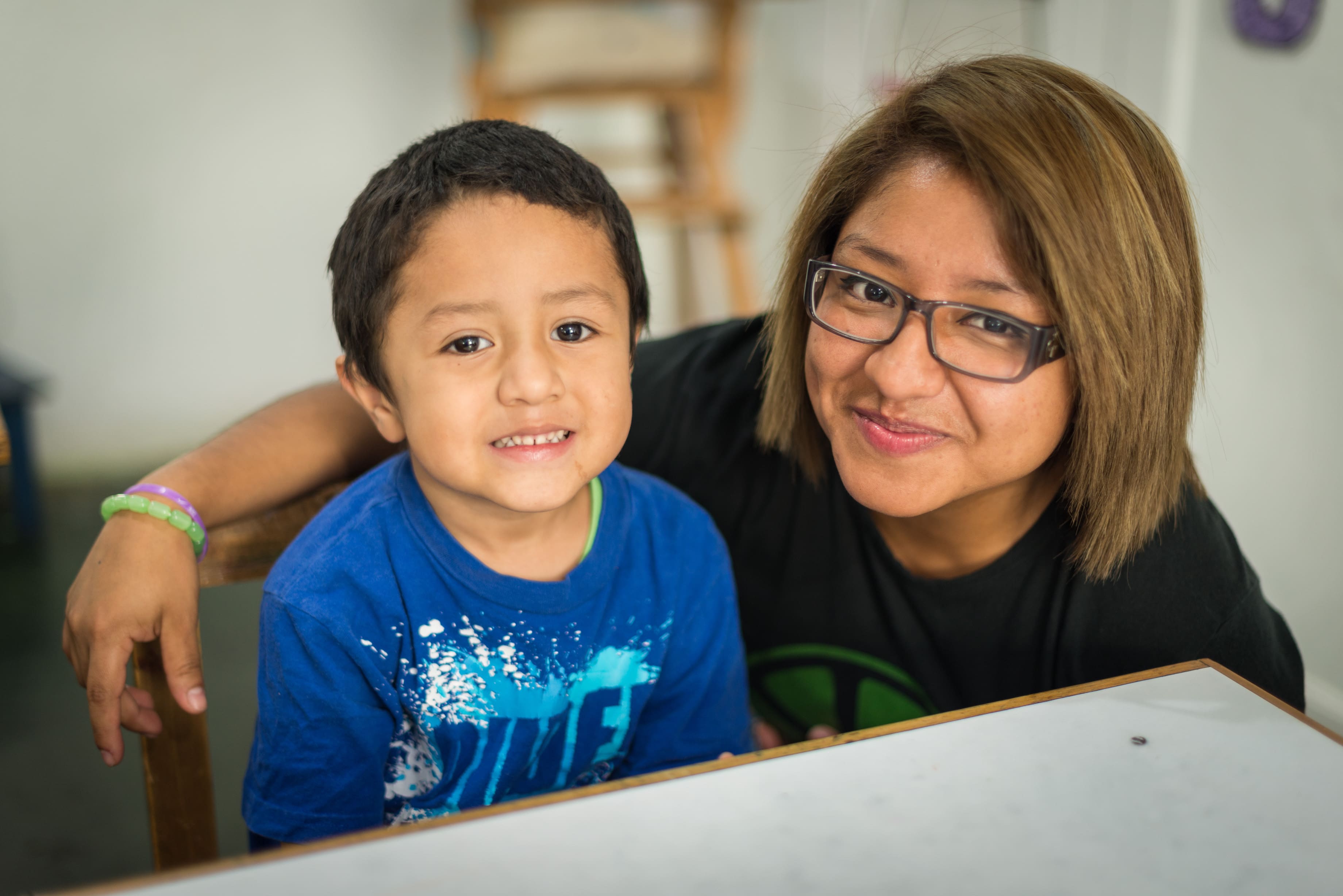 Walking into the 4- and 5-year-old classroom in the Limon academy, it is clear these children have a truly special teacher. While new to teaching, Abby was made for the role. Her eyes sparkle and her smile exudes passion and love for the children. It fills up the entire room!
As she calls the class to attention for the afternoon, there is a flurry of little arms and legs as 16 little children excitedly rush to their seats with full attention on their teacher.
There is something else that makes Abby special. Like her students, she was a sponsored child in the Limon academy when she was little. Growing up in La Limonada, her mother heard about what was going on in the academies from family members. She was eager to send her 5-year-old daughter to have breakfast and join in the program. Abby delighted in her teachers and loved all the activities that were designed just for her age.
After faithfully attending for two years, the risk of crossing neighborhood boundaries became too great and she was forced to quit coming for school. Longing to be back with the little ones and dreaming of becoming a teacher herself one day, Abby returned after several years before going to high school.
When she received her teaching degree in 2015, she started to dream again of returning to the academies. While looking for work, she prayed and asked God to be an instrument of peace in her own community.
"Thanks to God!" Abby exclaimed. "I prayed for good work and never imagined God would give a better gift by opening the door to work with Vidas Plenas. God wants me to share his words with these children. People always say to think of the children's future. But they need us in the present. The little ones need us right now."
Abby's love and hope for the next generation of children in La LImonada is inspiring. She believes starting with them while they are young and sharing how God loves each of them will give them the opportunity to change their present and future – as well as their community.
"We are a red zone and people are afraid to come here," Abby said. "But we are not bad people. We are just screaming for help."
Having the opportunity to befriend Abby and hear her beautiful story of God's faithfulness to her makes me want to listen to those screams and send help on time.
Lives are being changed through academy-based child sponsorship. Will you respond?

Watch Abby leading her students in prayer before their daily meal.
Post a Comment or Prayer