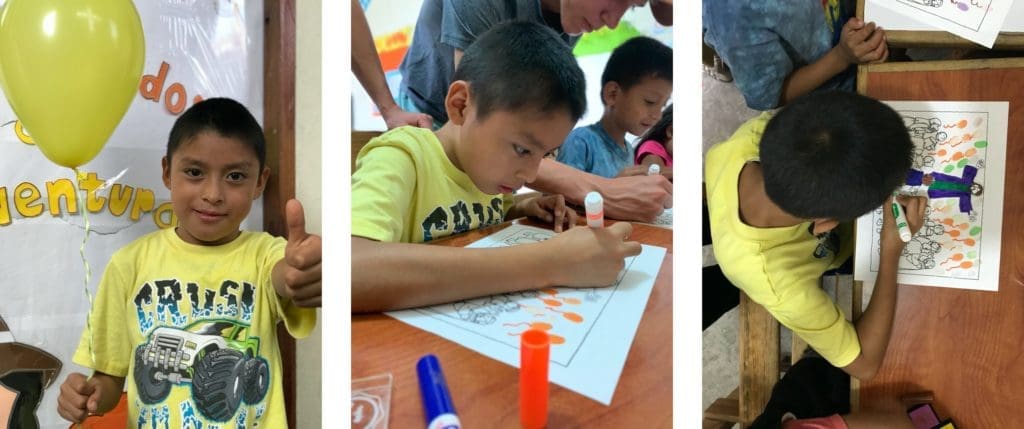 ---
"I always felt that I did not exist to my real mother."
Rotvin's story is an example of one of the many challenges that extreme poverty inflicts on the people of La Limonada. He comes from a place of abandonment, abuse and anxiety within his home. However, his story is now one of hope, support, empathy – and most importantly unconditional love – from the teachers and psychologists within the Vidas Plenas academies.
Just last year, Rotvin's mother died due to an illness caused by alcoholism and cirrhosis of the liver. After her death, he was taken in by his aunt because he was living on the streets…moving from house to house. During his mother's life, she did not take care of her health; therefore, she did not take care of Rotvin. He was placed in a "Guarderia" (day care) in Guatemala. Children who are in the care of these institutions are often mistreated and their treatment is conditional of their behavior.
Although Rotvin is now left in the loving care of his aunt, he is often finds himself alone. His aunt, the primary provider for her family, works making tortillas from 6:00 am to 7:00 pm in an effort to care for Rotvin and her family's needs.
Rotvin is a new student in the Lima academy this year and it has been life-changing for him. He has found refuge in his teacher, Leslie. Because of his love and connection with Leslie, he feels empowered and believes in himself. For the first time in Rotvin's life, he has an adult figure who awaits his arrival at school each day with positivity and excitement.
The road to this relationship has not been an easy process. It was very difficult for his teachers, because of his behavior, to nurture him initially. He would have many tantrums and did not follow instructions and classroom rules. Ingrid, the Lima academy coordinator, says that God has given His grace to Leslie to support Rotvin's continuing development. He continues to have challenges with listening and reading. His level of anxiety has decreased which has led to less frustration with learning. He now recognizes his potential because of the tireless efforts the Lima academy provides on his behalf.
Rotvin now believes the love for him, a child of God, is no longer conditional BUT unconditional. He is no longer drowning from the challenges of poverty…with the help of Godly teachers, psychologists and classmates he is moving towards healing in Christ.
Rotvin is an example of empowered grace in action.
---
Learn More
How to Get Involved
"Imago Dei" simply means "The Image of God". Unfortunately, we live in a world where humanity excels at finding ways to alter what the image of God may look like outside of our own demographic. This is a global issue found in every tribe, every tongue and every nation. No culture is exempt.
As we look into the lives of the people within the community of La Limonada, the default assumption is that the people who live there have less value. One of our primary goals is to combat this narrative. This series highlights individual stories of the beautiful souls who reside there.
Our prayer is that you would receive insight into the struggles, hopes, dreams and needs of not just the community, but the individuals of La Limonada.
Post a Comment or Prayer