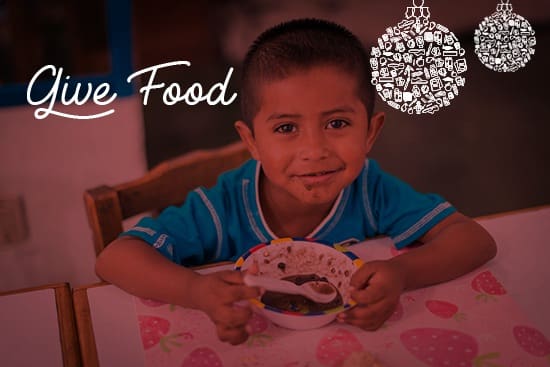 In two days, families and friends in the United States will gather to celebrate God's lavish provision and generosity to each of us. And as we give thanks for each other and for the abundance of food set before us, we hope you will think of those who don't have quite as much.
The children in La Limonada are all too familiar with gnawing hunger and the uncertainty about when they will eat again. But we know that proper nutrition is crucial for their growth, health, and concentration in school. This is why it is so important that each child receives one hot meal each day in the academies. Fueling their minds and bodies during these formative years is a crucial way to nourish the future leaders of La Limonada.
Would you consider a donation to give food to children in La Limonada in honor of the people in your life you are most thankful for?
---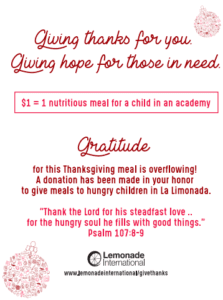 Thanksgiving Table Gratitude Card Printables
To help you honor them, we have created some beautiful cards to download, which will help you spread gratitude even further.
Wouldn't they look wonderful around the table on Thanksgiving day? Or in a card to honor your Thanksgiving meal host?
After giving a gift to "Give Food" to La Limonada, be sure to print your cards to honor your loved ones:
Download the printable notecard.
Print on normal paper or special cardstock.
Cut along the lines into four cards.
Place them on each plate around your Thanksgiving table. Or include one in your thank you card for your Thanksgiving hosts.
Download Give Thanks Printable
Post a Comment or Prayer