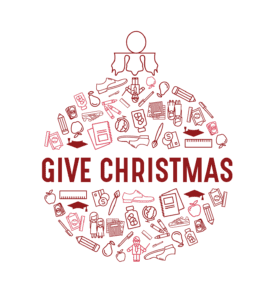 In Guatemala, La Limonada is seen as a failed and hopeless slum. Stripped of basic services and often their very humanity, children grow up repeating the destructive patterns modeled for them.
Childlike hope is quickly choked.
We believe God loves the little children and welcomes them into his promises of abundant life. We stand behind local Guatemalans who are embodying his love with courage and faithful presence.
Over the next six weeks, we join them in offering six tangible gifts of incarnational hope. Gifts that enable children to grow up healthy, open the doors of opportunity, and fuel dreams.
Tita Evertsz shares more about the hope Give Christmas provides:
As you gather this week with loved ones to give thanks, as you anticipate and celebrate the birth of Jesus, and as you reflect on moving from one year to another, we hope you will choose to invest your year-end, tax-deductible donations in this hope for 2018 and for eternity!
Post a Comment or Prayer