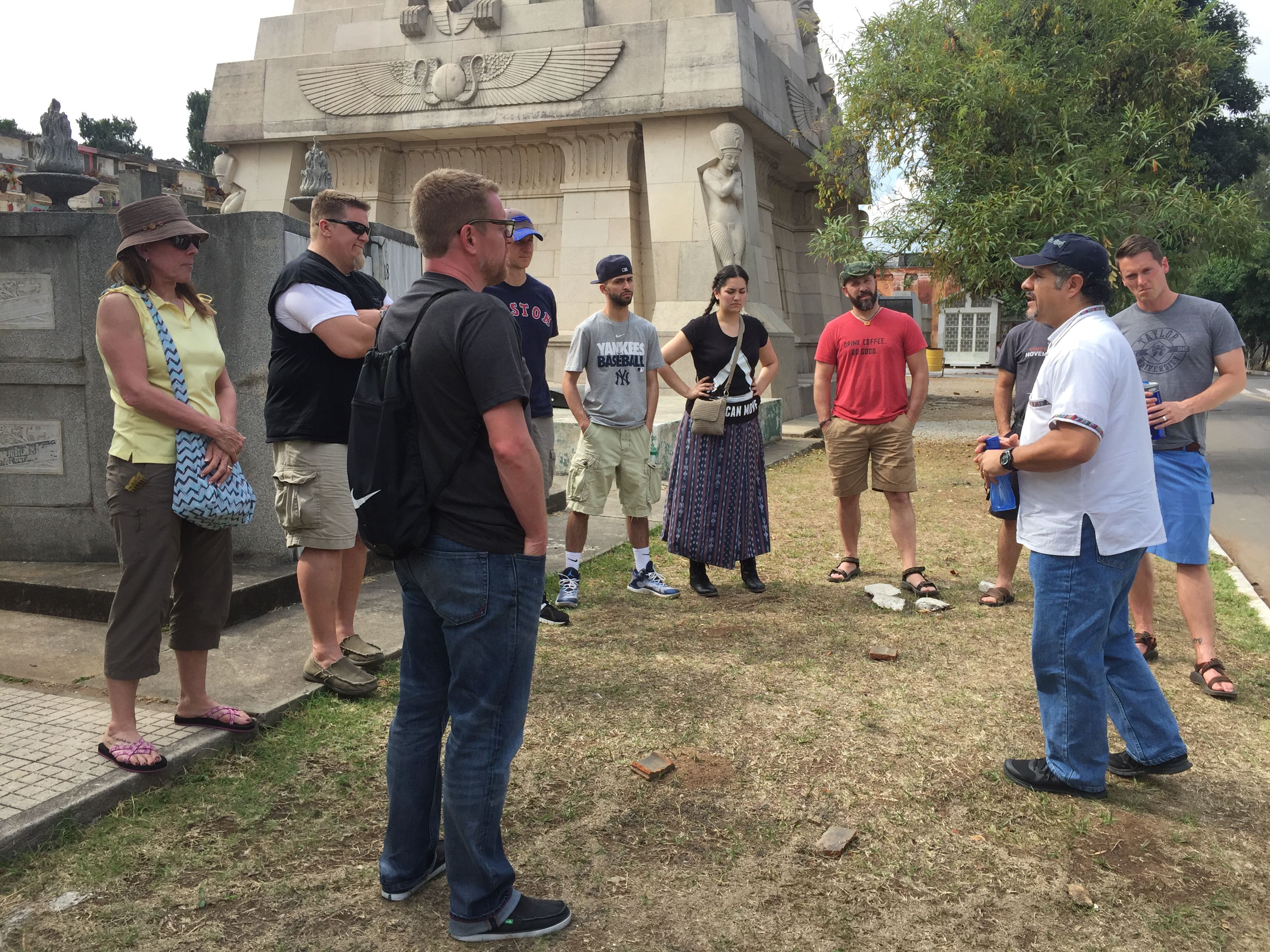 We are grateful to partner with the Center for Transforming Mission (known by the initials CMT in Spanish), an organization focused on the social and spiritual renewal of Guatemala. Groups coming on a Service Learning Trip are offered the opportunity to set aside one afternoon of their trip with a staff member from CMT, who takes the group on a walking tour of the National Cemetery, while leading a reflection that helps the group understand some of Guatemala's wounds through a historical and theological lens. This is a great opportunity to get some broader context that helps groups understand what is seen and experienced within La Limonada.
Today, CMT's executive director Teddy Torres shares about their work and passion to invite our groups into a celebration of what God is doing in Guatemala and hard places like La Limonada.
_
CMT Guatemala exists for the social and spiritual renewal of Guatemala City. We have been invited to see and celebrate God's grace in hard places. Since our humble beginnings, we were amazed by the commitment of grassroots leaders in terms of sharing good news to the ones labeled the "least, lost, and last" in our society. So, inspired by that commitment we built a network of urban leaders who live and serve in those places in order to learn how to grow theologically, spiritually, and organizationally. What we've all seen is simply beautiful!
Together we have learned over the years that building trust requires two things. First, to be willing to walk together and listen. Second, we need to be aware to see what God is doing in our own context. Only then will we be able to celebrate his work in and through people and in a place. In other words, as Joel Van Dyke and Kris Rocke put it in their book Geography of Grace, "Grace is like water: it flows downhill, and pools up in the lowest places." There is no doubt that we've borne witness to that in community and relationships we have with Lemonade International and Vidas Plenas.
Through the theological-historical reflections that we lead at the National Cemetery in Guatemala City we are intentionally inviting people to practice the gift of "listening," but also connecting us all with the "wounds" of our beloved country – which happen to be, in so many ways, wounds of us all. Sharing the history and the stories of who we are, we are able to recalibrate our vision for our missional lives wherever we live or come from. We have found that by asking "beautiful questions" we unite what the world divides. And, finally, we reflect in more awareness to the invitation of the resurrected Jesus to "come and see" his wounds.
So, on behalf of CTM Guatemala we want to thank you for the trust, the time invested, and the respect you all have for Guatemala City, for the La Limonada community, and for the reflections at the cemetery. It has been in those hard places where we are learning to see with God's eyes, and to celebrate his mission!
We do hope that by doing so, you get inspired and empowered to continue contributing to the "social and spiritual renewal" of the city you love, the City of God!
– Teddy Torres
Post a Comment or Prayer