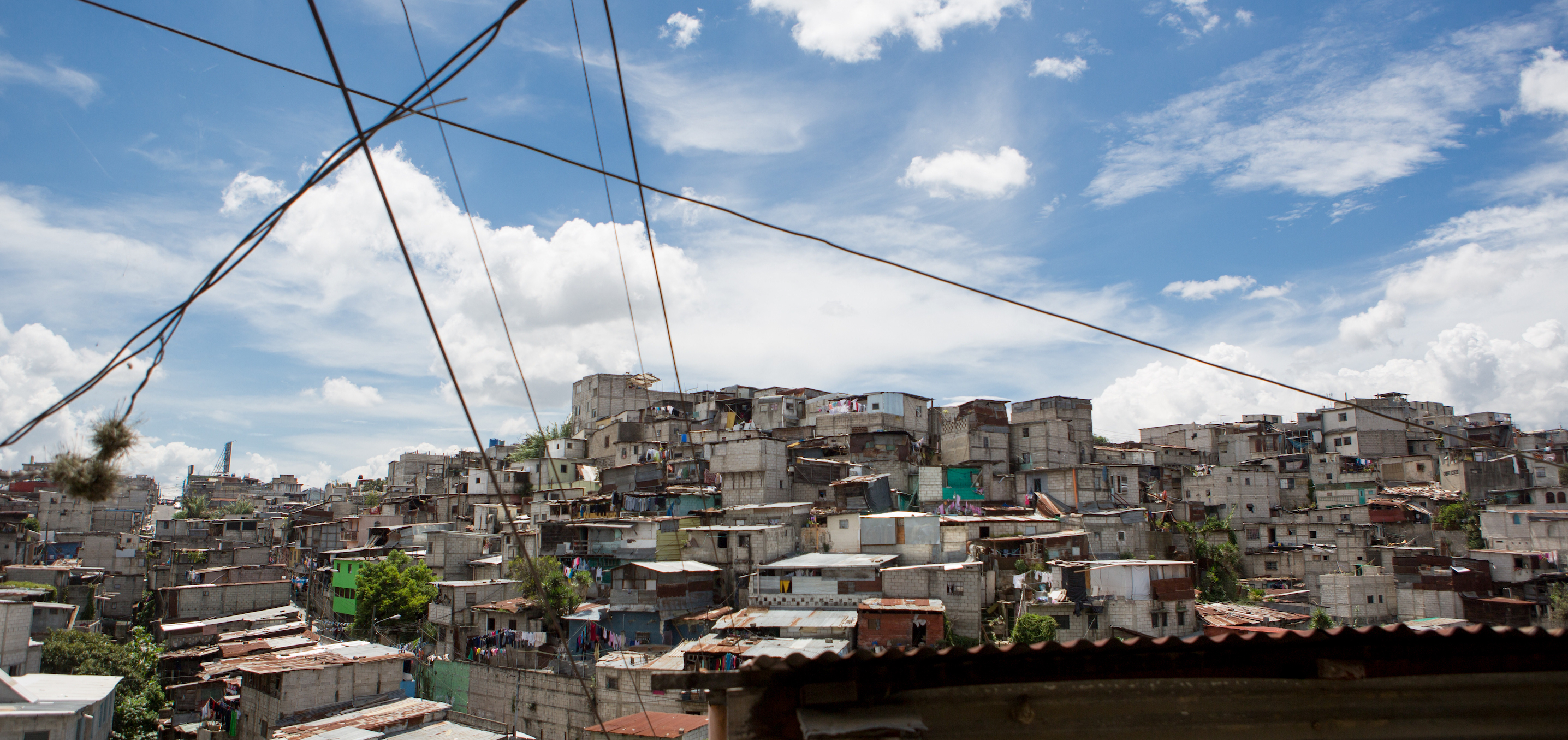 In 2008, four friends began a partnership with Tita Evertsz and the ministry of Vidas Plenas in the La Limonada community of Guatemala City. For nine years, Bill Cummings has led Lemonade International in the role of Executive Director. In that time, God has grown the work in La Limonada from a handful of children in one academy to the three academies and scholars program we see today – with a fourth academy scheduled to open this year.
Now, after a period of prayerful discernment, Bill Cummings has decided the time has come to turn over the leadership of the organization in order to pursue God's calling for the next stage of his life. He will remain as Executive Director until June 30, 2017 in order to provide a smooth time of transition.
On behalf of the Board of Directors, I would like to thank Bill for his energy, compassion, and vision that have made Lemonade International what it is today. His leadership, faith, and zeal have been used by God to transform countless lives, and for that we are grateful.
While times of transition are difficult, we are glad Bill has agreed to remain as a highly valued member of the Board and that his wife, Cherie, will continue in her role as Office Manager and Sponsorship Director.
Bill writes:
"It has been one of the greatest honors of my life to have been part of this work. The people of La Limonada and the Vidas Plenas staff have helped to transform my life in ways that cannot be measured, and I will greatly miss working together with them on a day-to-day basis.

Regarding the next chapter for me, I will be consulting with other urban and international development organizations – with hopes of engaging in full-time vocational urban economic and international development work on a broader scale in the years to come.

I believe deeply in the work of Vidas Plenas, and will continue to advocate for this partnership as we work to see God's unconditional love impact lives and advocate for the flourishing of the La Limonada community. I ask you to continue to join me in doing so."
Moving forward, the Lemonade International staff and Board of Directors remain committed to the ministry of Vidas Plenas, led by Tita Evertsz, in solidarity with the people of La Limonada.
Tita writes:
"All of us at Vidas Plenas want to thank Bill for the time, sacrifice, energy, and passion he has invested in the people of the community of La Limonada, which will bear fruit for eternity. As the Bible teaches us, "to every thing there is a season", and we are now in a time of transition in which Bill becomes a Board member and leaves the position of Executive Director. We trust that this decision has been guided by God, and although we do not know everything that lies ahead, we believe that we are obeying and honoring God.

We continue to be grateful for your solidarity with both of us, Lemonade International and Vidas Plenas, and if you have any questions, please do not hesitate to ask us."
We have put together a search committee that will be working prayerfully and diligently to identify and hire the right person to serve as the next Executive Director of Lemonade International. We would appreciate your prayers for God's guidance and blessing as we begin this process and would welcome your nominations.
Now more than ever, we believe God is working in La Limonada, and we are grateful to play a role in his purposes for this community that he loves. Lives are being transformed, stories are being rewritten, and we move forward in hope, trusting that the best is yet to come.
– Ray Strecker, on behalf of the Lemonade International Board of Directors
Ray Strecker, raystrecker@mac.com
Chris Marshall, chris@resurgamcoffee.com
Rebecca Caswell, Rlcaswell@me.com
Ralph Schoenrock, ralph@lemonadeinternational.flywheelsites.com
Todd Hiestand, toddhiestand@gmail.com
Drew Moser, drmoser@taylor.edu
Bill Cummings, bill@lemonadeinternational.flywheelsites.com
Post a Comment or Prayer