Today's guest post is from Aixa de López, an incredible lover of Jesus and advocate for the people of La Limonada. She serves alongside her husband Pastor Alex Lopez at Fraternidad Cristiana de Guatemala. She blogs regularly (in Spanish) at www.aixadelopez.org, where today's post was originally published. It is incredible to see local Guatemalans following the words of Jesus and responding to the deep needs of their city. We are grateful for voices like Aixa and the ways she is coming alongside our friends in La Limonada. If you speak Spanish, order her book today!
---
Today is one of those days that feel like the point where a river meets the sea. Two extremes that I never thought would come together, by grace converge today.
I will never forget it was a 4th of July when I entered La Limonada with Tita for the first time and fell in love like a fool, fell in love with the people and the power of God amid so much weakness. Thanks be to Him, who matures our loves! We quit being clumsy lovers full of simplistic and instantaneous solutions, and we become lovers of His will … people who rejoice in hope (not in our superficial ideals), who show patience in suffering (because while we cry but we know He knows ) and who persevere in prayer * (not in insisting on knocking on wrong doors and making bad requests).
A lot has happened in these four years … Alex and I went from being parents of two to parents of four and Tita and Vidas Plenas went from having two academies to having four!
It is something that I choose to pay attention to, because while riots are taking place inside a correctional facility of my country and so many neglect to prayerfully ask: how do you want to use me there Lord … How can I get there before it starts Lord?, there are people who dedicate their lives to crying with those who cry and simultaneously dry tears while bringing living hope. Tita may seem fragile, but that woman sets foot on the first narrow and steep street, and the darkness dissipates. It almost looks like those liquid detergent tv ads where they show a drop falling on oily water and pushing the oily filth back immediately. Just like that.
I have grown. The field of the Lord is never barren. He makes rivers to be born in solitude with the purpose of watering 'The Word' he has sown, and tears are His irrigation system of choice. I think that is where the river that flows from His Spirit is thickened … and today one of my rivers flows into the sea, because another thing that happened in these four years is that while I wanted to go down and walk those alleys in La Limonada, God sent me to love at a distance and He gave me words. Tita told me: you have to be afraid of one thing: not doing His will … where God has you, is where He needs you. And here I am, four years later and a book later, watching my river touch the sea.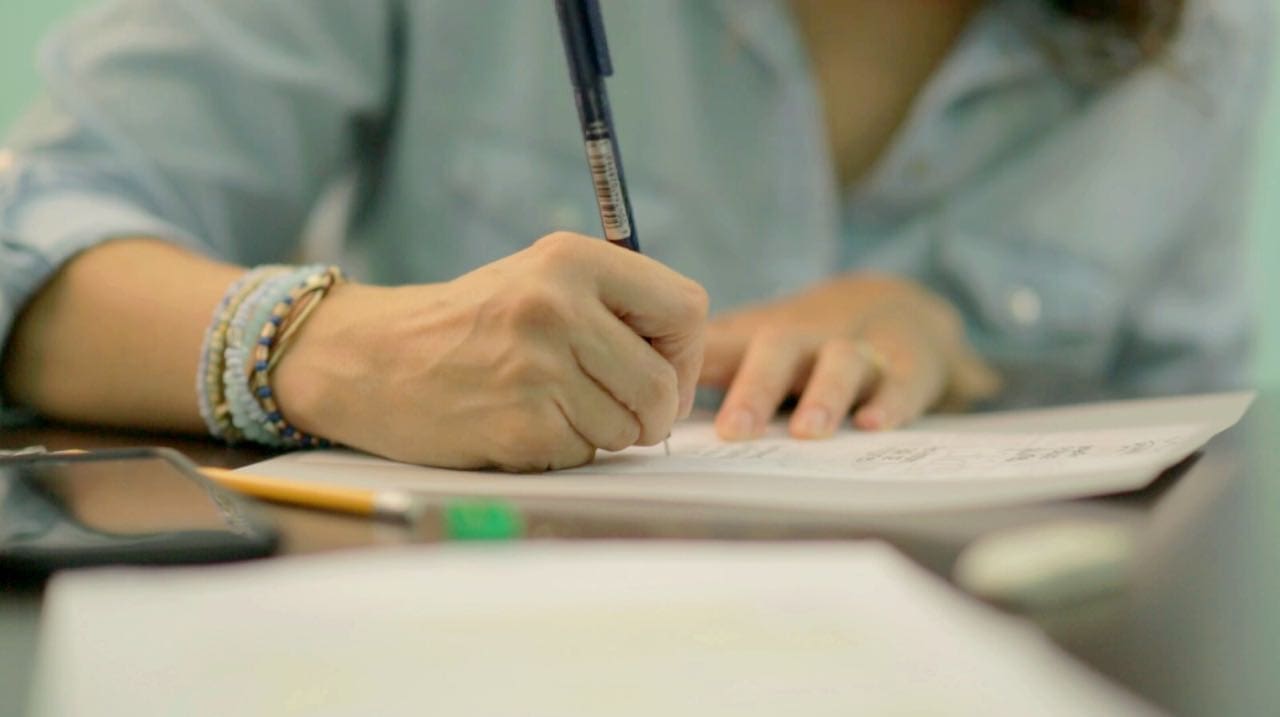 God gave me words to tell of Him … and He gave me a husband who made me post them … and he brought you to read … and added friends who added friends … and I toured Latin America without realizing it and without getting on a plane … and the words flew to the pages that came together to make Lágrimas valientes (Brave Tears) … and I remembered a place where I saw them run: there in those streets I have known stories that impress me because they entwine intense pain and illogical joy. I wrote a book and now it really is heart to paper*…This book tells the Truth of a God that doesn´t prevent us from crying, but rather uses tears to enable our sight… I understood that this love that is given to us by grace, is returned in the same way.
I want more children to be pulled out of Satan`s claws. I want to join this army whose flag is love. I want to be one more drop in that sea and that my -our- tears make waves. I cannot walk down to La Limonada every day, but I want to be present somehow … that's why Alex and I have decided that all royalties Brave Tears generates, as long as it exists, will be destined to Vidas Plenas. Honestly, I don't know how much that will be … but if together we can sponsor a single child, a single teacher, this has been worth it … although I suspect that God has something bigger in mind, because you are coming with us.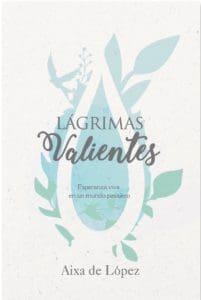 I write because the message is not mine and because I know that you are real, because you cry and by giving you words, I feel like I can walk with you. Today let's join our rivers and let them flow together to the sea! I ask the Lord to use this book to bring comfort & living hope in the midst of this fallen world, to families whose names you may not know, but who are loved by God
Lágrimas Valientes (Brave Tears), published by Lifeway, is available in Spanish through Amazon. Also available on Kindle! All proceeds go to the incredible work of Vidas Plenas, the Guatemalan-led ministry Lemonade International exists to support.
"Praise be to the God and Father of our Lord Jesus Christ, the merciful Father and God of all comfort, 4 who comforts us in all our afflictions so that, with the same comfort that we have received from God, we too may comfort all who suffer . "2 Corinthians 1: 3-4
-Aixa de López
Read Aixa's previous guest posts – a two-part series about her first visit to La Limonada, and a reflection on God's heart for the vulnerable.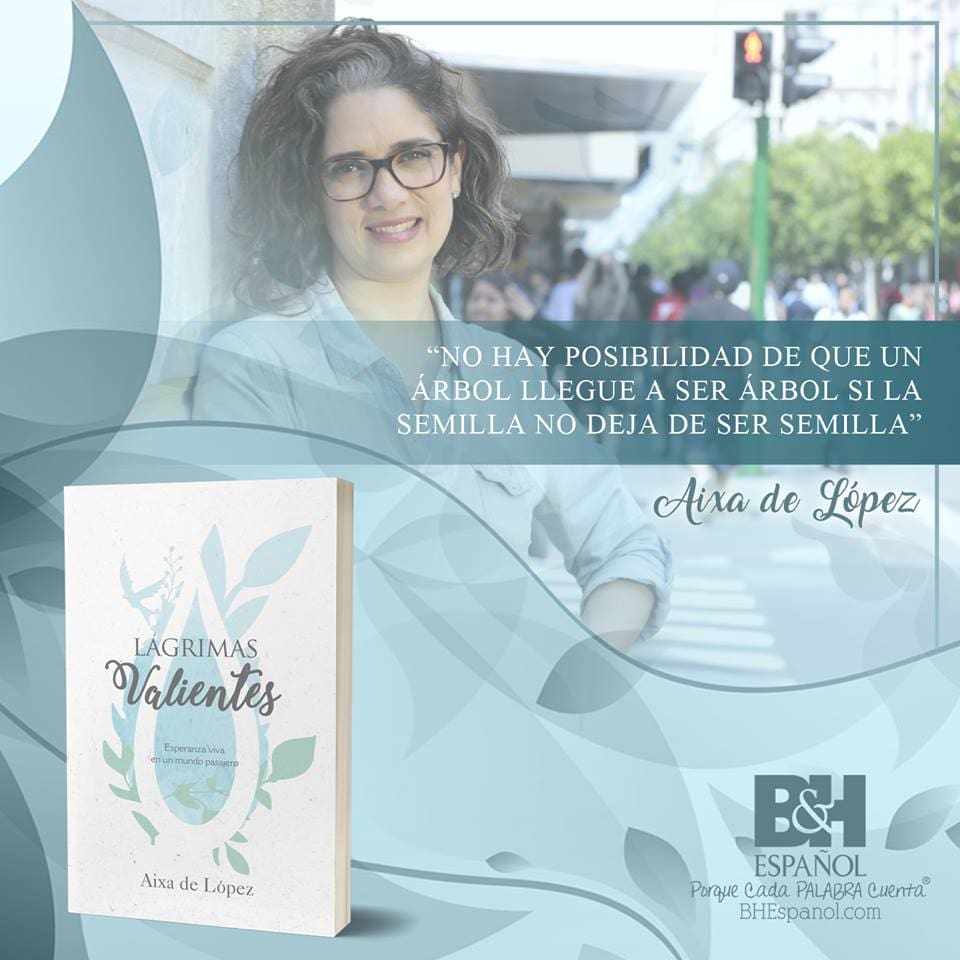 Post a Comment or Prayer