We are excited to introduce Dan Fuhrman as the newest member of the Lemonade International Board of Directors. Read a little bit about Dan below.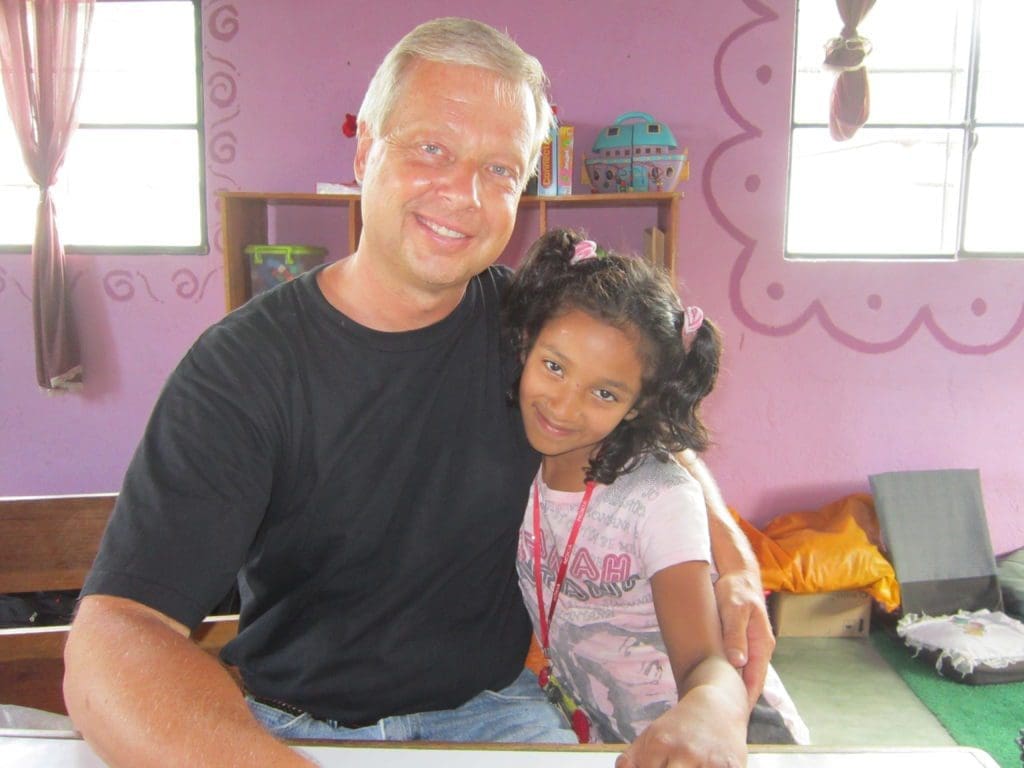 Who are you?
My name is Dan Fuhrman, though my family calls me Danny.
Very blessed child of God.
Loving husband to an amazing woman.
A proud father of four amazing kids.
Program Director for Cadence Design Systems.
Witty, intelligent, handsome and an unbelievably humble stud muffin. 🙂
How were you first introduced to La Limonada?
Bill came to my church LifePointe Church, back when Lemonade was just getting started 10 years ago.
What drew your heart to La Limonada?
We sponsored a beautiful little girl named Jacklyn who we called Jackie #2 . Our oldest daughter is named Jackie and it's just plain cute when we are praying and include Jackie #2 ( and Gendry our Compassion son in Ecuador ).
One day our good friend Summer asked me if I would like to go to Guatemala and meet Jackie.
After a great deal of "encouragement", I said yes.
Our team did "God loves you" classes in the academies, home visits, a prayer walk and we fixed and painted a few things. All that was amazing, but was a distant 2nd to getting to hug our daughter Jackie #2. Our girls went shopping for clothes and gifts, I got to take several kids to the zoo enabling me to spend a whole day with Jackie. That was it. I was hooked. I was humbled based on what I saw, smelled and experienced and I am so happy to say that trip changed my life forever!
Since that trip I was blessed to be able to take our youngest daughter on my 2nd trip. She too is now in love with the people of La Limonada.
She was 21 at the time but still cried herself to sleep the first two nights wondering how one person could help. She and I did kids praise and worship in the mornings and afternoons in all the schools. The hugs we got and hearing the kids signing one of the songs later was evidence that one person can make a difference.
What Were Your Thoughts Like After Spending Your First Full Day In The Community?
I had never seen such material poverty, but at the same time, the endless love of God in one place. The kids were amazing! Tita and her angels ( staff ) were unbelievable. It's the men of the community that need direction. As a husband and father, I just don't understand their behavior.
What is your hope for La Limonada?
9 academies developed.
A 100 person staffing including teachers, mental and physical health care professionals.
Someway to connect with the men of the community.
Improved reputation of the people who live there.
Post a Comment or Prayer