We continue our blog series on the Lord's Prayer called "In Limonada as it is in Heaven,"

Read: Introduction | Part 1 | Part 2 | Part 3 | Part 4 | Part 5 | Part 6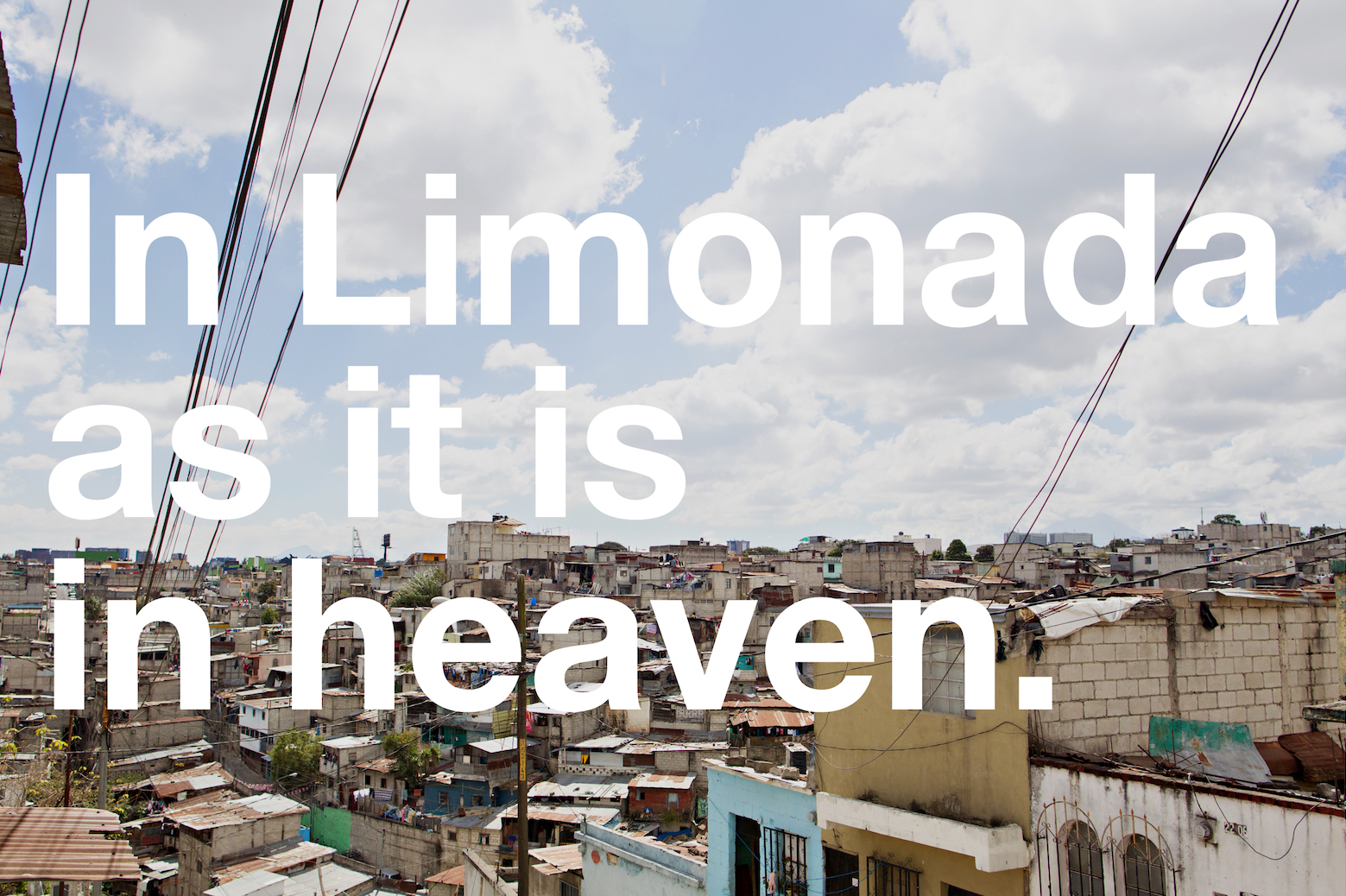 During the month of April, we are inviting you to join us in praying for La Limonada the way that Jesus taught us to pray.  We will be using the Lord's Prayer as a template to pray for this beloved community.  We believe this prayer, prayed for centuries by Christians before us, provides us a unique template and lens to pray for the community that we have all come to love so deeply.
N.T. Wright says the following Jesus' prayer his book The Lord and His Prayer,
"We live, as Jesus lived, in a world all too full of injustice, hunger, malice and evil. This prayer cries out for justice, bread, forgiveness and deliverance…this prayer serves as a lens through which to see Jesus himself, and to discover something of what he was about."
For those of us who have visited the beautiful, yet broken, community of La Limonada we know that this description of the world is true. While we know the joy and hope that is present everyday in La Limonada, we also know the depths of injustice, brokenness, hunger, malice and evil that also thrives there.
And so we learn to pray from Jesus:
Our Father, in heaven,

Hallowed be thy Name.

Thy Kingdom come.

Thy will be done on earth, as it is in heaven.

Give us this day our daily bread.

And forgive us our sins,

As we forgive those that sin against us.

And lead us not into temptation,

But deliver us from evil.

For thine is the kingdom,

The power, and the glory,

For ever and ever.

Amen.
For the purposes of our praying together, we will be breaking Jesus' prayer into the six different parts you see above. Each week we will be inviting you to let that specific section of the Lord's prayer guide your week as you pray for the teachers, students, academies, parents, gang members, grandparents, community as a whole and even your own heart. 
We will pray for the people we have met, the friends we have made and those we have rubbed shoulders with in the alleys and streets of this beautiful community.  We will pray for those we have yet to meet and those who have yet to to be introduced to Tita and her team.  
So this week, we invite you spend some time reading the Lord's Prayer on your own. Listen to the heart of Jesus and learn to pray like Jesus prayed.
As you read and pray this week, we invite you to share a prayer for the community in the comments on our Facebook post. 
Post a Comment or Prayer