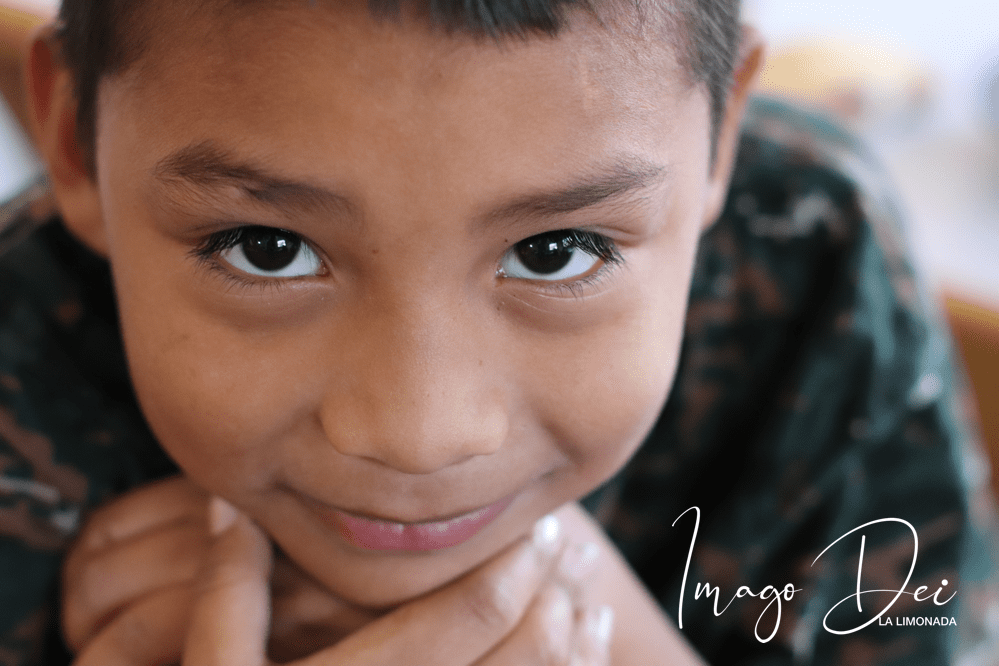 ---
"I want to be important, valued, and feel loved…"
– Nicky
We would like to introduce you to our friend, Nicky.
Nicky is a 8-year old boy who attends of the Limon Academy. He is very passionate and detailed when making crafts in the classroom. Some of his favorites toys include Legos and puzzles. Nicky is very intelligent and has a unique ability to solve complex problems. He reads and writes above his grade level.
Nicky has a large family that consists of 2 brothers and 2 sisters. Sadly, one of his brothers is serving a 75-year prison sentence and the other brother was a victim of violence in La Limonada. This is a common story for a young boy where gangs and violence play crippling roles within the streets of the community.
Where there is much beauty…there is also much pain.
Where there are many accomplishments…there are also many unaccomplished dreams.
Where there is hope…there is much despair.
This too…is Nicky's story…
Like many children in La Limonada, Nicky has various struggles beyond his control. His mother has no choice but to leave him on his own throughout the day, to work long hours as a merchant on the streets.
Nicky also has issues with his health. One of his legs is weakened due to an inoperable lymphoma diagnosis and his kidneys don't operate efficiently. Because his mother is working so diligently to provide for her family, Nicky has not been able to receive the medical attention needed to address his health concerns.
In spite of these hardships, Nicky has dreams. He dreams of one day being a firefighter to help others in distress. His hero is Superman…He wants to save others from trouble.
In the midst of his own poverty, he wants to help those around him. You may think, "when I get enough, I'll then be able to help others." But, we have seen time and time again, that those who have the least are those whose hearts are most generous and full of compassion.
When asked about how the academies have helped him he said, "I just want to be important, valued and loved and this is what I receive here." The academy provides an education for his active mind and spiritual awakening for his soul. He also receives a warm, nutritious meal and vitamins for his ailing body. He feels as if he matters, he is loved and what he has to offer as God's humankind is valued.
All these things are a result of teachers who pour themselves into the students at all of the academies. Each day, the teachers interact with families who are desperate to have their children be fed physically, intellectually and spiritually.
These children are created in the Image of God.
---
---
"Imago Dei" simply means "The Image of God". Unfortunately, we live in a world where humanity excels at finding ways to alter what the image of God may look like outside of our own demographic. This is a global issue found in every tribe, every tongue and every nation. No culture is exempt.
As we look into the lives of the people within the community of La Limonada, the default assumption is that the people who live there have less value. One of our primary goals is to combat this narrative. Over the next few months, we will be highlighting individual stories of the beautiful souls who reside there. Our prayer is that you would receive insight into the struggles, hopes, dreams and needs of not just the community, but the individuals of La Limonada.
Post a Comment or Prayer