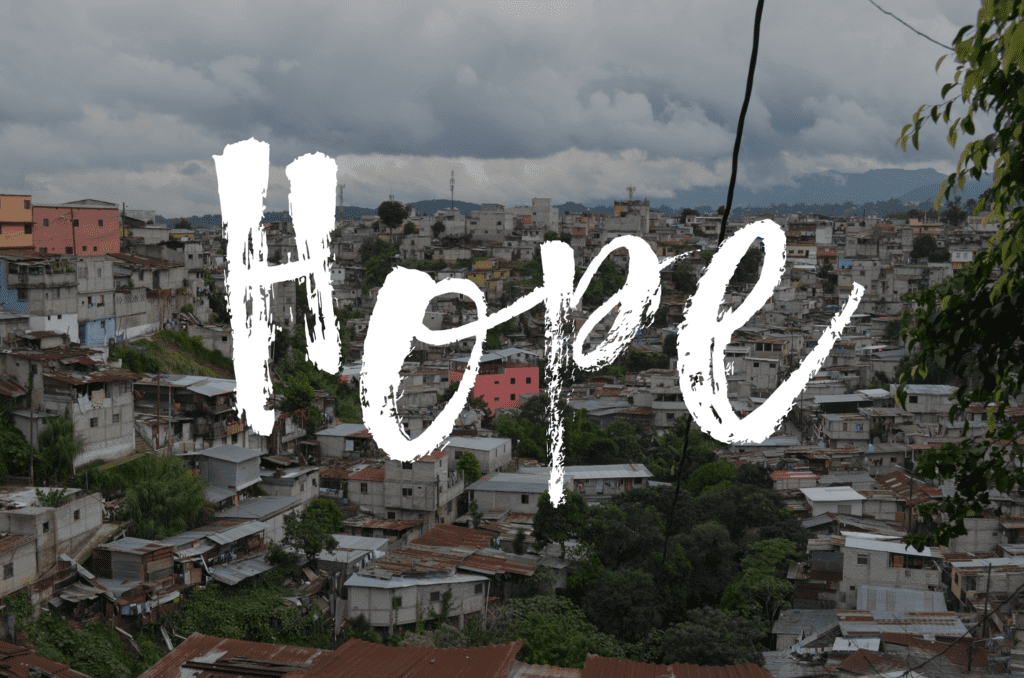 What is it that has energized you this holiday season? Shopping for presents? Baking cookies? The thought that in just a few days the stresses of "celebrating" will all be over?
At Lemonade International we are so grateful that you have taken time out of your schedule this year to support the work going on in La Limonada – to donate, to pray, to make a trip – to advocate for the vulnerable. Although Christmas in La Limonada may look very different than ours, we are united by one thing – hope.
Maybe your anticipation has been building the last few weeks toward that great gift that you have given (or received), maybe it's seeing family together again, or maybe the anticipation of family isn't a positive thought right now – whether we feel joy or loneliness this season, we can have hope in Christ.
God's Word foretells the promise of Jesus, and He kept His word. We can trust by faith in God's promise, so that "we who have fled to take hold of the hope offered to us may be greatly encouraged. We have this hope as an anchor for the soul, firm and secure" (Hebrews 6). The hope of past promises kept inspires us to persevere and look forward. "Everything that was written in the past was written to teach us, so that through endurance and the encouragement of the Scriptures we might have hope" (Romans 15).
We can also trust that despite hunger and violence in La Limonada, God is, in ways that we cannot understand, still in control.
Disperse the gloomy clouds of night
And death's dark shadows put to flight
Rejoice, rejoice, Emmanuel
Shall come to thee, o Israel
The kids are no longer fighting in front of the tree over who gets to open which present first, all the cleaning up of the wrapping paper and the dishes from Christmas dinner are done. Family is likely heading back home. And if opening presents and eating a big Christmas dinner is the only reason we celebrate Christmas, then our celebration will be over.
But hope endures.
Whatever suffering or loneliness you are experiencing this Christmas, whatever violence and evil continue in La Limonada, we can have peace knowing that Jesus has gone before us, is with us, and gives us hope – today and always.
From our family to yours,
Merry Christmas!
Chal Knox
May the God of hope fill you with all joy and peace as you trust in Him, so that you may overflow with hope by the power of the Holy Spirit.
Post a Comment or Prayer