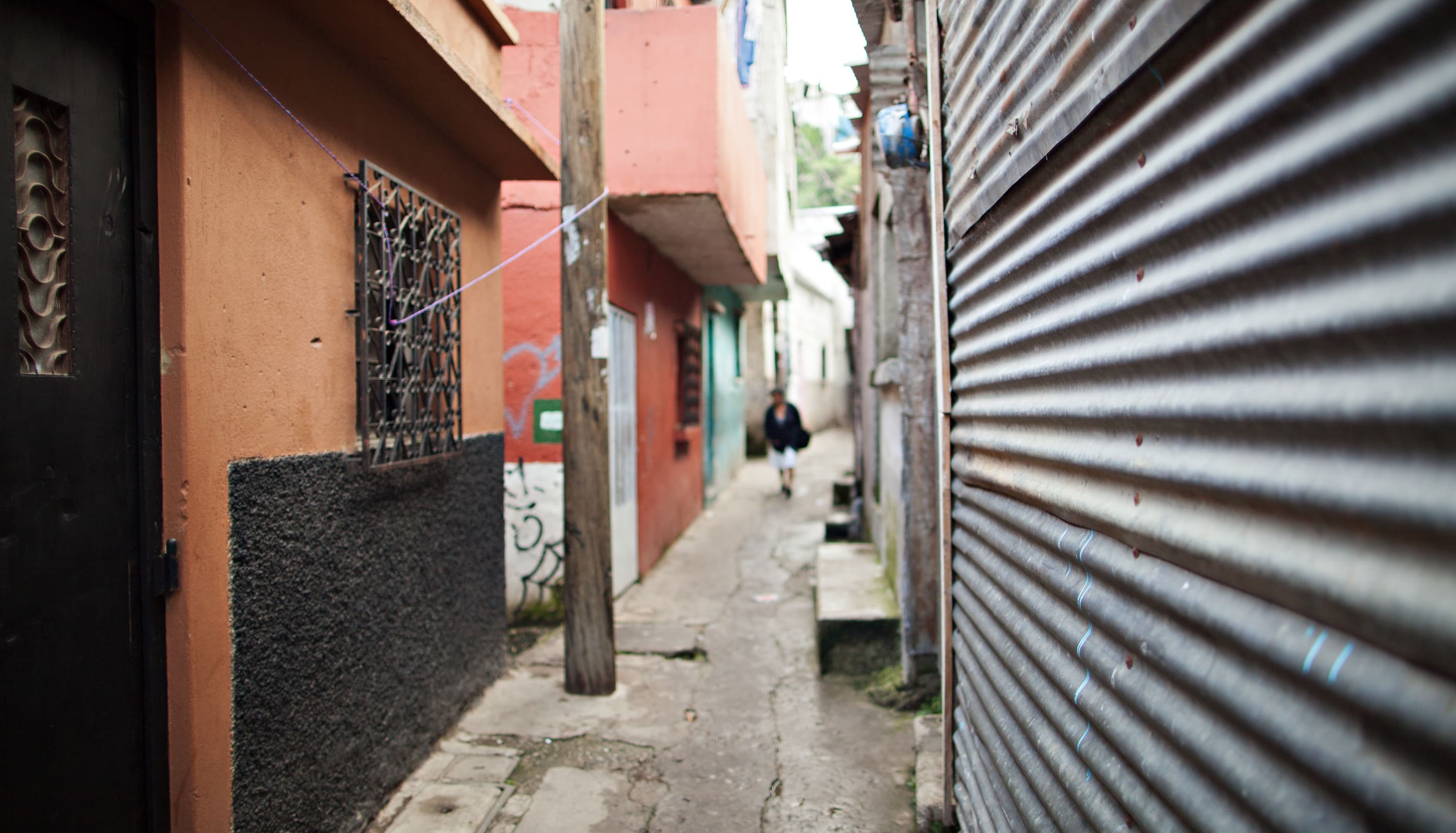 It is impossible to be with Doña Veronica without feeling how real and tangible God is.
An 80-year-old resident of La Limonada, Veronica has had a long life with both deep suffering and beautiful joy. The many wrinkles on her beautiful face each surely tell a different story.
She has 15 children and now has countless grandchildren and great-grandchildren. Always working hard for her family, she loves to stay busy. Washing clothes in other homes, serving her family, and finding ways to fulfill the biblical mandate to be salt and light, her eyes are on the King of Kings. It is impossible not to see how her relationship with Jesus fuels incredible joy that exudes from her big smile and expressive arms as she speaks with love and passion.
Recently, after taking a bad fall, she was in bed for seven days with extreme pain while she waited for an operation. In the midst of the pain she was reminded of God's faithfulness to her. She thought of her only possessions – a few sacks of clothing that she was going to sell to a village where there is deep poverty. She sells these scraps of clothing for 25 centavos or one quetzal at the most.
She remembered these things and began to pray:
"Lord my God, I give you my sacks of clothing. You are my master, Lord, and Savior. No one has the power to die as you died. You and only you are worthy. Take my sacks of clothes. I give all I have to you. I only ask you to be for the poor. The poor ones use these scraps to make diapers, blankets, dish rags, and other things. I give you my belongings to give them good use."
As Luke 21:1-4 (NLT) says, "This poor widow has given more than all the rest of them. For they have given a tiny part of their surplus, but she, poor as she is, has given everything she has."
Doña Veronica has given us many life lessons. While living in the poverty of La Limonada, she could only see those who had less than she had. She has made us experience glorious moments as she prays for "the whole world" and "the poor" with a big smile and hope, raising her hands and looking at the sky. Firm in her faith, she is an example to all of us that we can always live out the gospel.
Regardless of our circumstances, we can look at the broken and the sick without losing the spark of light that illuminates the darkest corner or the seasoning that salt never loses. Doña Veronica's light has not gone out. Her salt has not lost its flavor. Blessed be God for her life and example!
– Tita Evertsz and Katie Hoiland
Post a Comment or Prayer