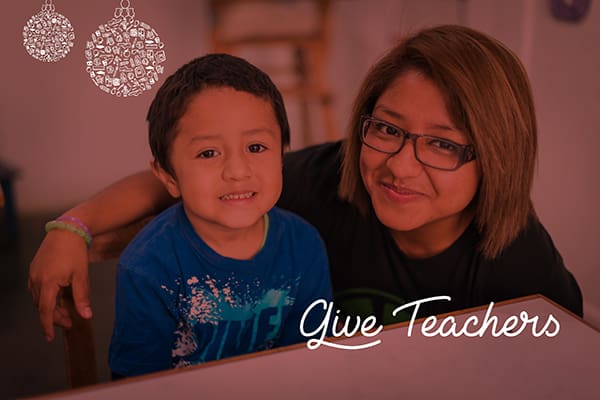 Many of us have stories about teachers who have altered the course of our lives. It may have been faithful guidance over the course of a school year, or something as simple as an affirming word that helped us identify our future calling.
For all of us, a teacher does more than just teach. A teacher has the unique ability to unlock hope and give us a vision for the future. And nowhere is this role more vital than in the lives of the children of La Limonada.
There is power in knowing someone cares, remembers your name, and values your life. Having someone who believes God created you in his image with gifts, potential, and dreams. Following the example of a role model who studies God's Word, prays, and follows Jesus. Receiving instruction, guidance, and expanded imaginations of what a full life might look like.
This is where change begins for a child in poverty.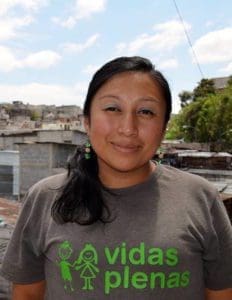 Maira has been a teacher for a decade. After years of faithfully pouring her heart into the children of the Limon academy, she was asked to become the principal, leading the teachers as they address the urgent needs of the children and families entrusted to their care.
Maira and her fellow teachers carry the burdens of each child and family. They prayerfully rely on God for wisdom in how to best respond to the urgent needs of body, mind, and soul of a community experiencing all forms of human brokenness. They carefully provide supplementary education to fill the children with a love of learning.
"It is a joy to work for God," Maira said, "I have such a wonderful team. They are my sisters and friends."
The impact of the academies is possible because of these teachers. And it would not be possible to offer them fair wages for their sacrificial work without friends and partners like you.
That's why we're asking you to extend the relational impact of the academies through a gift for teachers who do not yet have sponsors. A donation of $125 provides wages for one week and a donation of $500 will cover an entire month.
By investing in teachers, you are truly investing in those who sow seeds of faith and hope.
Post a Comment or Prayer