We are excited to introduce Kristin Lawrence as the newest member of the Board of Directors for Lemonade International. She comes to us as someone with a passion for La Limonada who is trained as a conflict coach, mediator and peacemaker trainer.  Read more about Kristin and take a minute to welcome her to the board!

Who are you?
I am a wife of 23 years, a mom of 3, and most recently became a "mother-in-law." We live in Northern California but I was raised in Bethlehem, PA. I was lucky enough to raise our kids there for the first 10 years of their life before moving across the country. Professionally, I am a conflict coach, mediator, and peacemaker trainer. The journey to become these things was wild and beyond what I could imagine on my own. It seems that the journey never ends. Everything God teaches me about conflict resolution and being a peacemaker has saved my life over and over. I still don't always get it right, but I seem to understand God's grace much more clearly. When I'm not working, I am at the gym doing yoga, cooking yummy food for the family, meeting friends over coffee, or talking stupid to my dog Jack. Oh yeah, and if you really want to see me smile, take me to any place that has animals (I once sat staring at a silverback gorilla for 2 hours! It was amazing!)

I am beyond thrilled to serve on Lemonade International's Board and be apart of its next chapter.
How were your first introduced to La Limonada?
I was first introduced to La Limonada through Bethany Tran. When she started her shoe company, the main source of her products came from Otto, a shoe maker who lives in La Limonada. My background is in restorative practice and peacemaking and Bethany's story awakened my spirit to ask how I could be involved.
What drew your heart to La Limonada?
Since 2014 I have been knocking on different doors looking to connect with others who were sharing the Gospel and bringing justice to unjust situations. None of the doors I knocked on stayed open for very long, making it evident that God didn't want me to be involved with any of those opportunities.

As I read about Bethany's experience in La Limonada, I thought I would try again to knock and see what happens.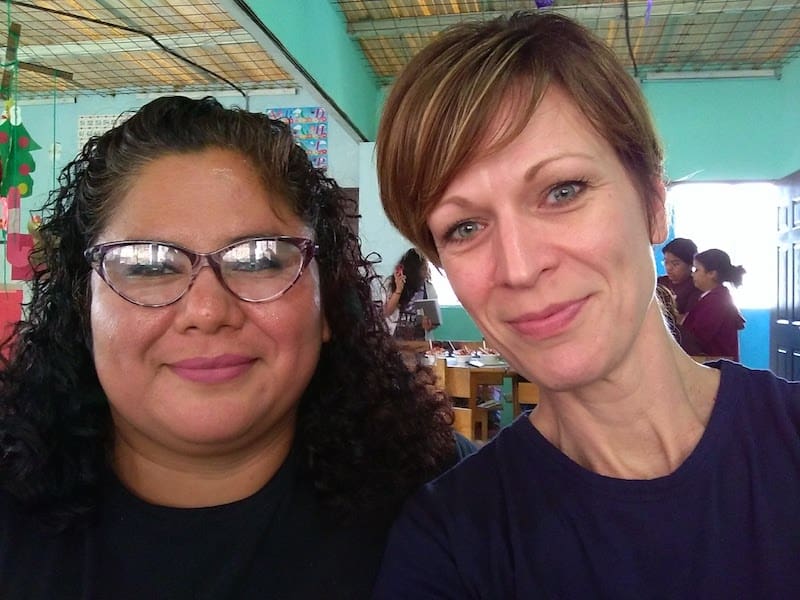 What were your thoughts like after spending your first full day in the community?
My first trip to La Limonada didn't come easy. Lemonade International staff spoke with Tita numerous times, trying to explain what restorative justice was and how my skill set could add value to the work in La Limonada. I think it took 4-5 months to have her agree to allow me to visit.

Once I arrived my time was a whirlwind, visiting each school and meeting many people in the community. I felt comfortable like I was in the right place, it was peaceful to my soul. I met with Tita a few times and we shared our hearts with one another trying to visualized what it might look like if I became more involved.

I left after that first introduction overwhelmed with the feeling that I was completely under-qualified to make any impact in La Limonada, but God had the plan all mapped out.
What is your hope for La Limonada?
My hope to learn what their hope is. I can imagine from my own experiences what restoration might look like, but that probably would fall short. So, my hope is to tune my eyes & ears to what their true hope is, and support that in the best way I can.

I see my role as supporter, teacher, and most of all a refresher to the teachers and evangelists of the academies. They work endlessly in the most difficult situations, of which I may never fully understand. What I do understand is that God opened this particular door so I can offer whatever gifts He has given me and I can't ignore that.
Post a Comment or Prayer