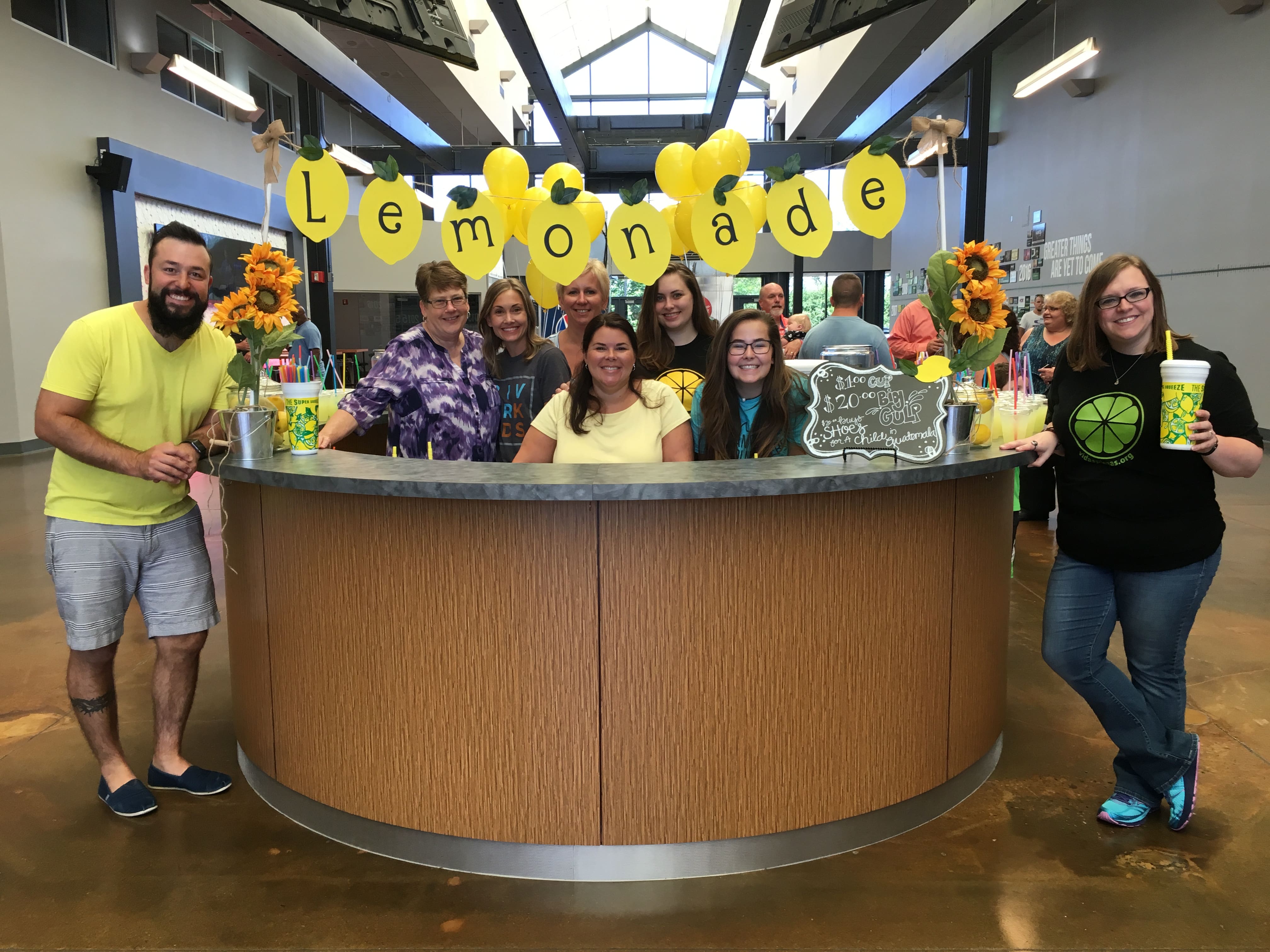 Today's guest post is written by Andrea Goslee, Director of River Kids at Rivers Crossing Community Church. We're grateful for her passion and commitment to children from Ohio to La Limonada! And our special thanks to Ashley Johnson for all of the photos.
–
When I think of summer and kids, three things come to mind: going swimming, eating ice cream, and hosting lemonade stands. At Rivers Crossing Community Church this summer, kids hosted lemonade stands with a purpose. Families were given packets that included a canister of powdered lemonade, 20 clear cups, and a sticker to let others know that their $1 cup of lemonade would go to support Lemonade International. During the month of July, kids hosted lemonade stands all over the community, raising money ranging from $20 to over $100 each.
But the fun didn't stop there. To wrap up the month, the church hosted a giant lemonade stand on Sunday morning to give others the opportunity to participate. One of the highlights of the lemonade stand was the big gulp, a souvenir cup that could be purchased for $20 to make an even bigger impact. Overall, the combined efforts raised close to $3,000 to support Lemonade International.
So why did we do this? One reason was to give back and invest in our friends at the schools in La Limonada. Kids at the church loved supporting and helping children in Guatemala and wanted to help make a difference in the community there. The other reason was to help the kids learn what it looks like to serve others and to be generous. Children have a natural spirit inside of them that wants to give and the lemonade stands gave them the opportunity to do so.
The day the church hosted the giant lemonade stand was the same day that kids brought back the money that they earned from their own lemonade stand. It was great to see their smiles and to hear their stories about how people sometimes gave $5, $10, or even $20 for a small cup of lemonade. They were able to see generosity in action. They also saw that there is good in the world and that they can play a part in making a difference in someone's life.
The next time you are feeling thirsty this summer, grab a cup of lemonade and remember that even a small cup of lemonade can make a difference in the world around you. Be generous and give through the eyes of a young child, knowing that you were designed by God to love and help others.
– Andrea Goslee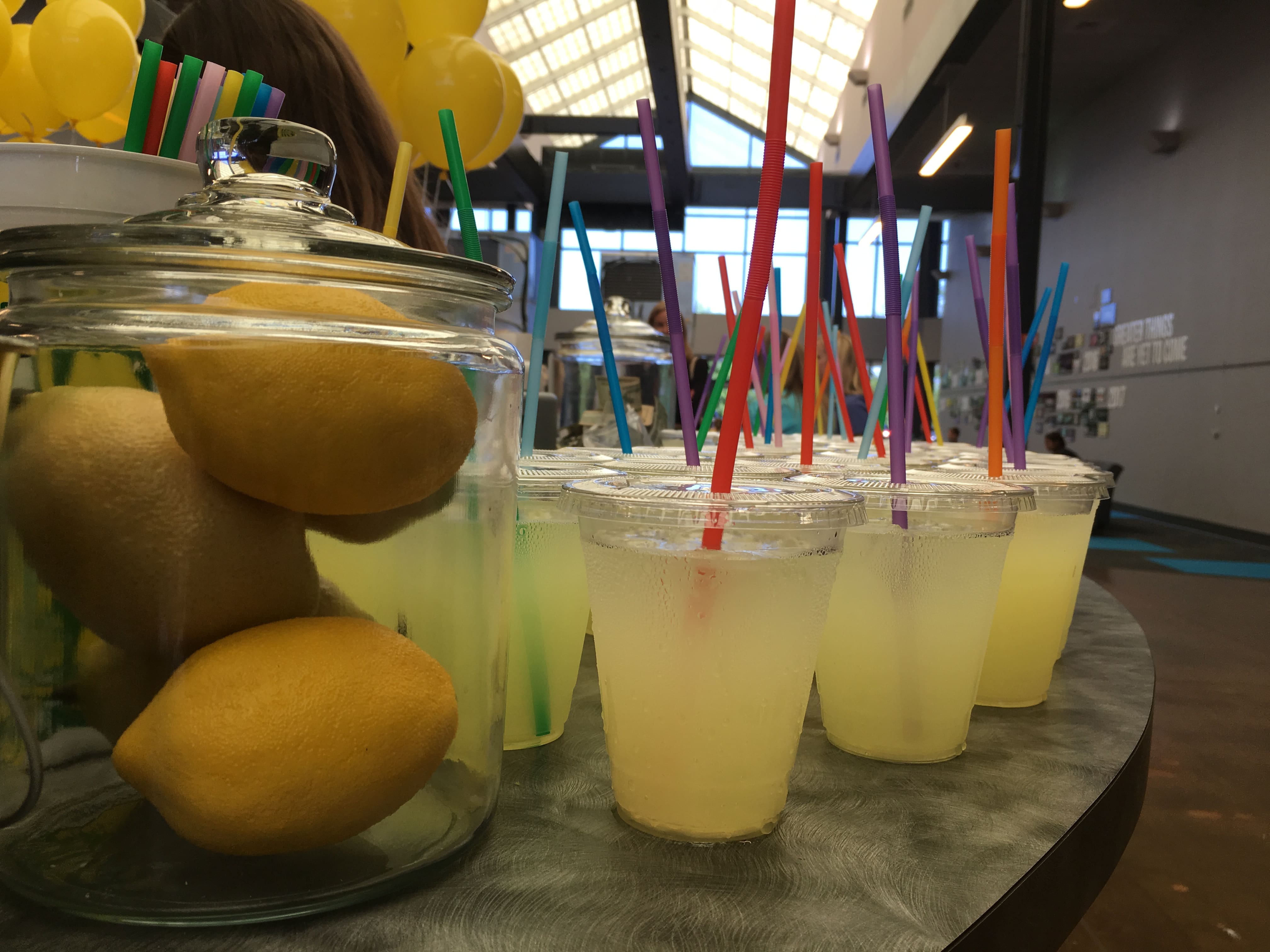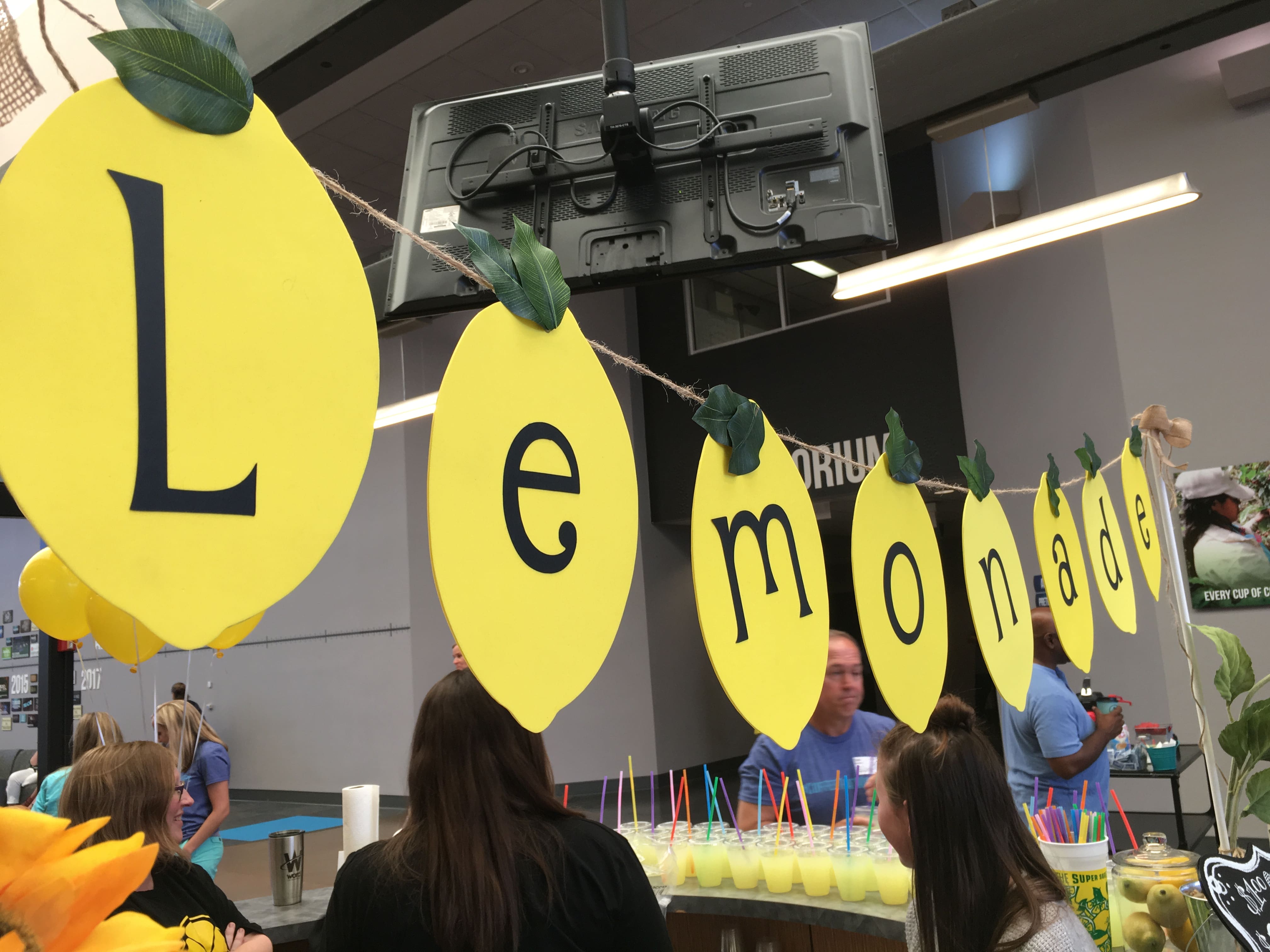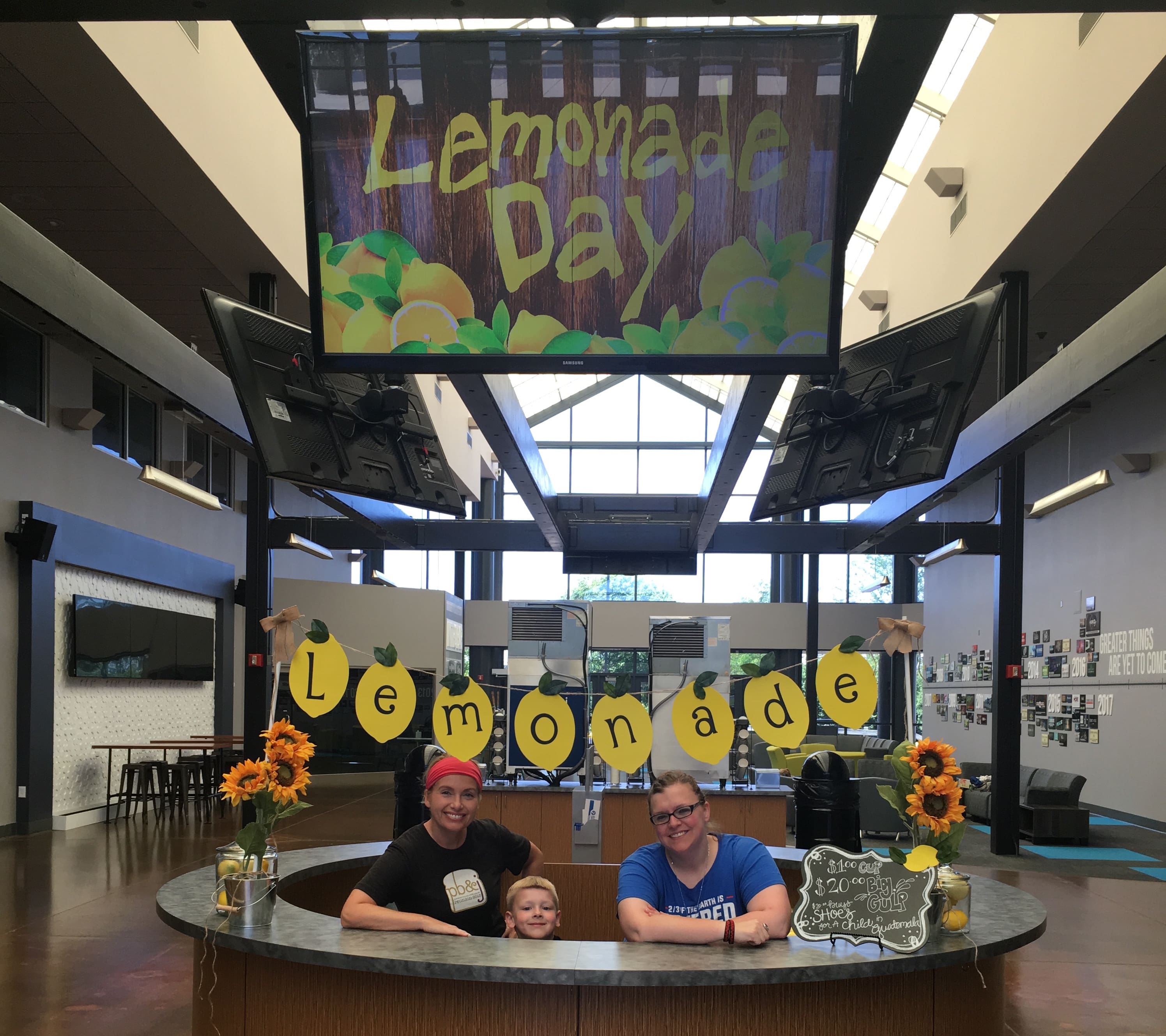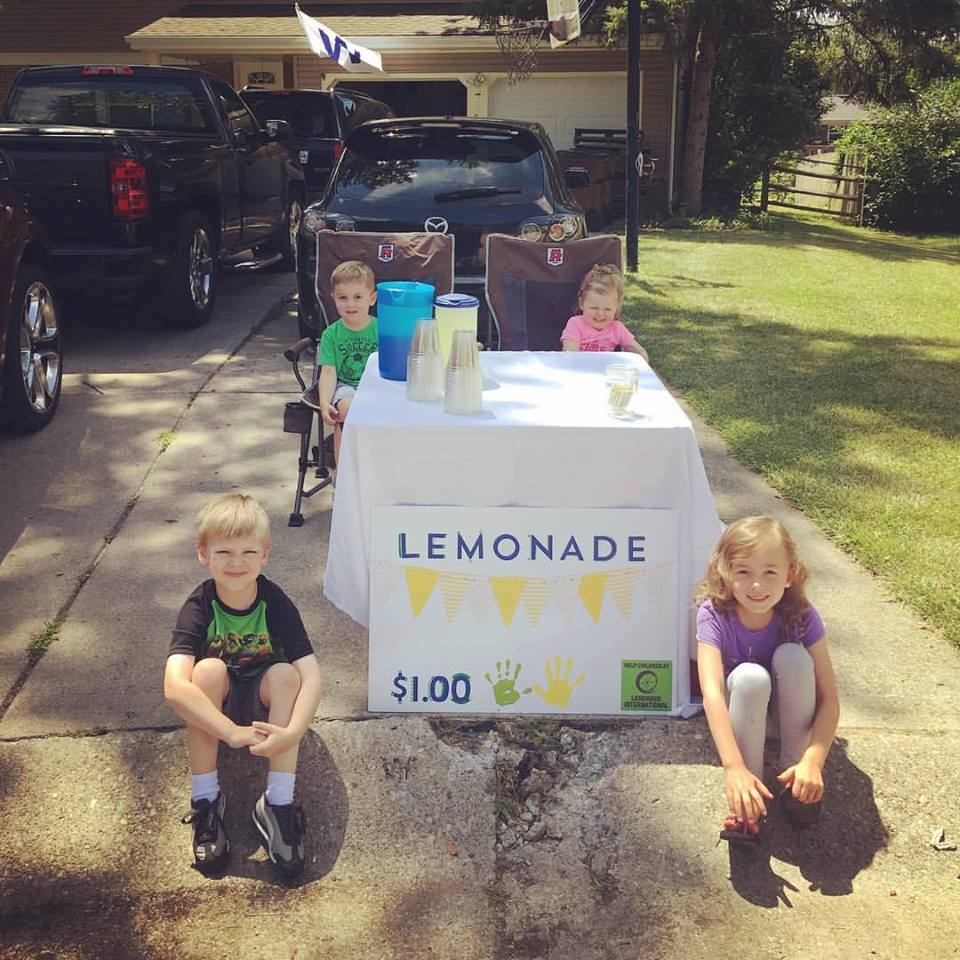 Post a Comment or Prayer