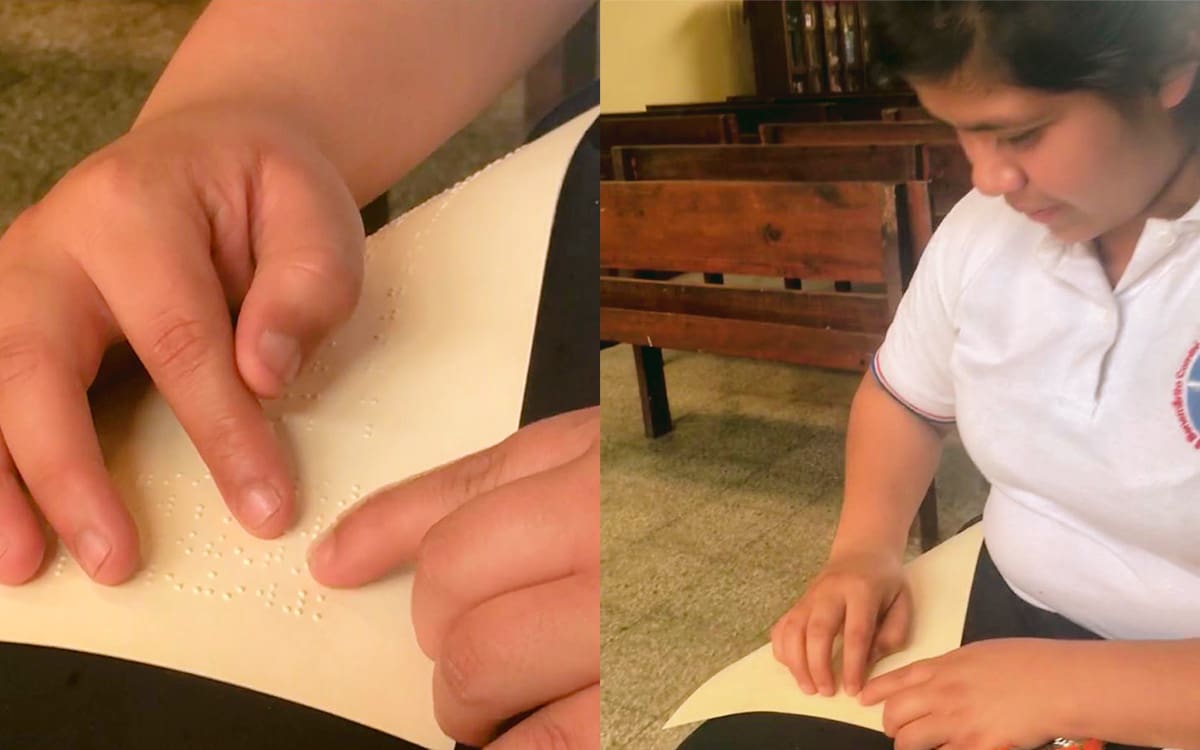 For more than two years, Guatemalan students have bravely battled the challenges of remote learning. But Diana was adapting how she learned even before the pandemic.
Diana was born blind in one eye. She didn't learn the extent of her vision impairment until a decade later, when she came to Vidas Plenas and was diagnosed with juvenile glaucoma. Because of Lemonade International sponsors, she received medical care and surgery. In spite of treatment, she completely lost her vision at age fifteen.
But Diana was determined to keep studying and learned Braille. "She's a great student, very disciplined," explains Tita Evertsz, Vidas Plenas' founder.
"When the Lima Academy was opened," says Diana, "they helped me in many areas: academically, emotionally, psychologically. They gave me the love I needed, the love I did not have, and endured my worst attitudes."
Diana's sponsor, Paul, remembers meeting Diana for the first time during a medical trip in 2017: "I recall seeing a young lady washing dishes in the academy and noticed how sweet her presence was. Then I realized she could not see. I inquired about her and was told the entire story—a simple cure in the US for glaucoma yet a sentence to be blind in Guatemala," says Paul.
Paul and his daughter, Blair, got to know Diana and her family. "It made me want to help those especially around my age like Diana," Blair says. "She made a major impact on me." Inspired by Diana, Blair has now joined a sorority that raises funds for children with vision impairment.
During the pandemic, Diana received her schoolwork via text message and her brothers read it out loud to her. She dreams of becoming a kindergarten teacher and serving the same neighborhoods she has grown up in. She will graduate with her degree next year and credits Vidas Plenas and her sponsors for helping her not give up on her studies.
"They trusted that even though I am blind, I can be successful," Diana says. "I have been able to meet true friends and now I think differently about my disability than before. I thought that life was over and that I was going to be useless. I know that not seeing is not my impediment. I have many things that people who can see, don't have. I've developed other senses and I have more love of life."
Her sponsor, Paul, agrees. "We may never know the whys of life, but we sure know the whats—what we can do with what is given to us."
Post a Comment or Prayer