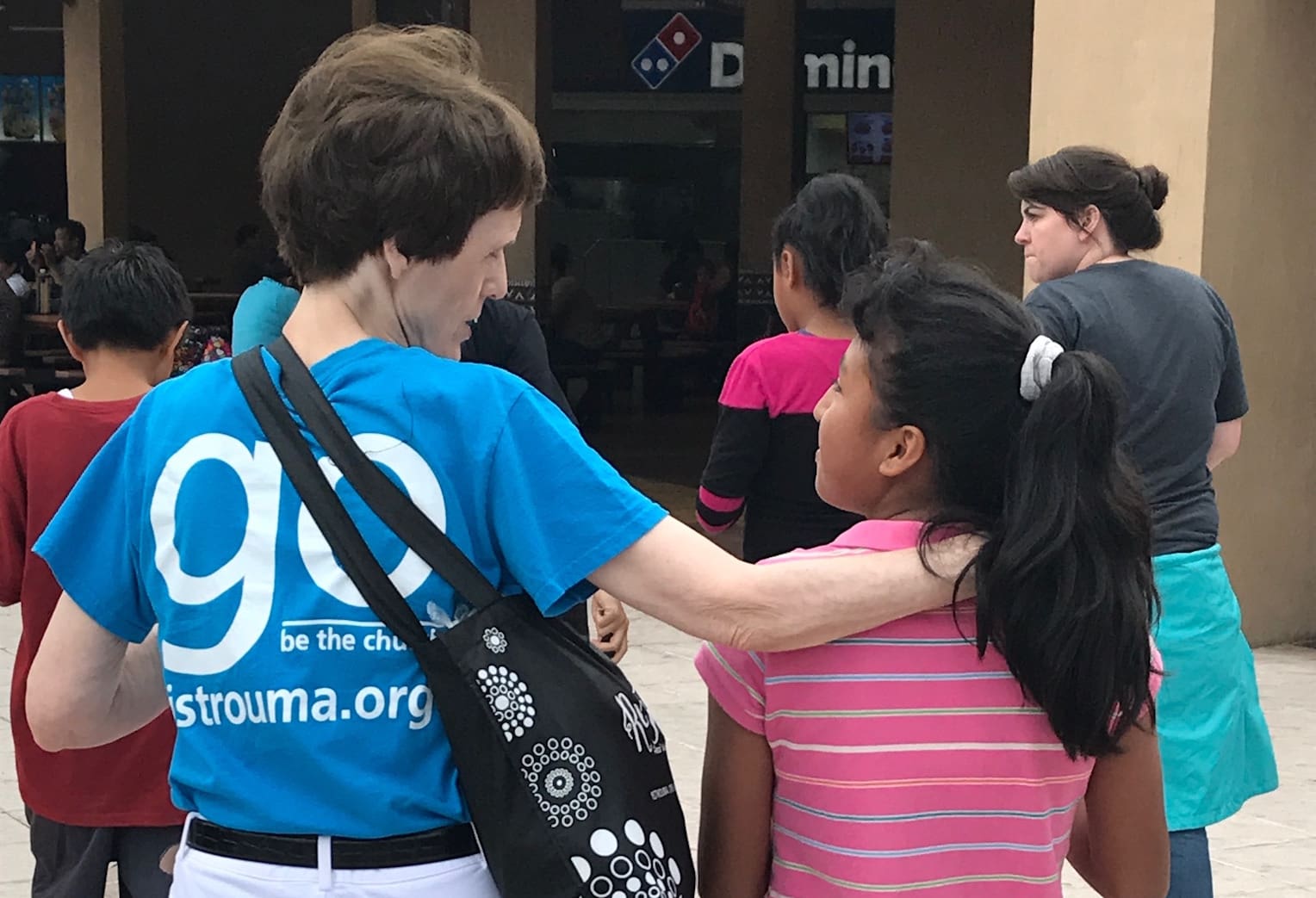 Today's guest post is from Frankie Erwin, who recently joined a Service Learning Trip with Istrouma Baptist Church, a partner church in Baton Rouge, Louisiana. Frankie shares a reflection from her time in La Limonada and the special relationships God began during her time in the community.
–
I recently returned from La Limonada, and I will never be the same.
Our group of seven from Istrouma Baptist Church went to Guatemala to participate in a service learning experience alongside the teachers in the academies. Since we would be following a theme suggested by Tita and the team, we prepared materials before leaving home.
One of the activities we were anticipating was a fiesta for everyone who has a birthday this year – pretty much everyone – so balloons and streamers just had to be part of the celebration! We arrived loaded with supplies including plastic bags filled with balloons and neatly-folded, brightly-colored crepe paper garlands.
Our first morning in Mandarina Academy was wonderful! The children were precious. The teachers were supportive. And, Lizza Majus – a God-favored woman whose job could never be described in a single title – turned our scant English words into a fountain of Spanish that delighted everyone.
After we returned from noonday home visits – such a meaningful opportunity to meet the people and hear their stories! – we waited on Mandarina's rooftop terrace and tweaked our afternoon lessons.
While we waited, a mother with three children – two boys and an older sister – came to the roof to talk with Lizza. The packages of colorful streamers attracted the girl's attention, and she came over to ask about them. I invited her to choose some for herself, and we attempted a few less-than-successful charades as we tried to understand each other. Soon, we all said goodbye, moved to our afternoon activities, and left Mandarina.
Tuesday, our destination was Limon, where we had a very special time in the neighborhood and at the academy. I even had the opportunity to meet Emili, the sponsored child of one of my third grade Istrouma KIDZ and her family. Jillian calls Emili her sister, although they've never met.
One of the activities planned for Wednesday afternoon was an outing at the zoo for some of the children. One of our seven, Elizabeth, was taking her sponsored girl and her father's sponsored boy. Another, Kaitlin, was taking a girl she co-sponsors with her mother. Michelle and Terry were taking boys they wanted to sponsor. And, Rachael was taking the little boy her family sponsors. But, she didn't want to leave his brother and sister behind, so our sixth team member, Eric, offered to help her as needed.
That left me. I didn't have anyone in particular to take, so it dawned on me that it might be possible to invite Emili. That would be perfect. I could be the stand-in for Jillian and her family. So Sofia, a psychologist on the team, immediately began reaching out to Emili's family for permission.
Wednesday morning, Tita (a treasure) led an indescribably moving prayer walk. Although we did plenty of prayerful walking, the most stirring times were in homes along the way. People living in one-room houses with gaping spaces between the tin roof and the walls were thankful for neighbors who had installed that roof. A young widowed mother of four struggled to bring comfort, stability, and protection to her children. And, everyone offered us a place to sit so we could stay, visit, read the Bible, and pray with them.
After the prayer walk, it was time to gather the children for their trip to the zoo. Lizza loaded us onto the van and began the round-up. Every square inch of available space would soon be filled with warm, excited bodies – minus one. Sofia had been unable to reach Emili's family. I was so disappointed.
We had one last stop to pick up the two brothers and sister. From a distance, the young girl sitting next to me recognized the sister and wanted her to sit between us. All three got on board, squeezed in shoulder to shoulder, or climbed onto a lap. After a few words between the girls, the sister turned toward me, and I recognized her as my Mandarina friend!
Anyi (pronounced like "Angie") was my second skin at the zoo. We ate lunch together and were attached in one way or another most of the time. (We also gave new meaning to the game of charades!)
At day's end, our crowded, noisy van was empty and quiet, but our hearts were overflowing. As we drove away, we all cried – both for our loss and for those tender children who are carrying burdens far too heavy for their small shoulders.
Before leaving Guatemala, I left a note and a couple of small gifts for Anyi. The note included Isaiah 40:11: "He tends his flock like a shepherd: He gathers the lambs in his arms and carries them close to his heart; He gently leads those that have young."
I look forward to seeing how God will work in and through our encounter, but I already know that Anyi is now a permanent resident of my heart.
-Frankie Erwin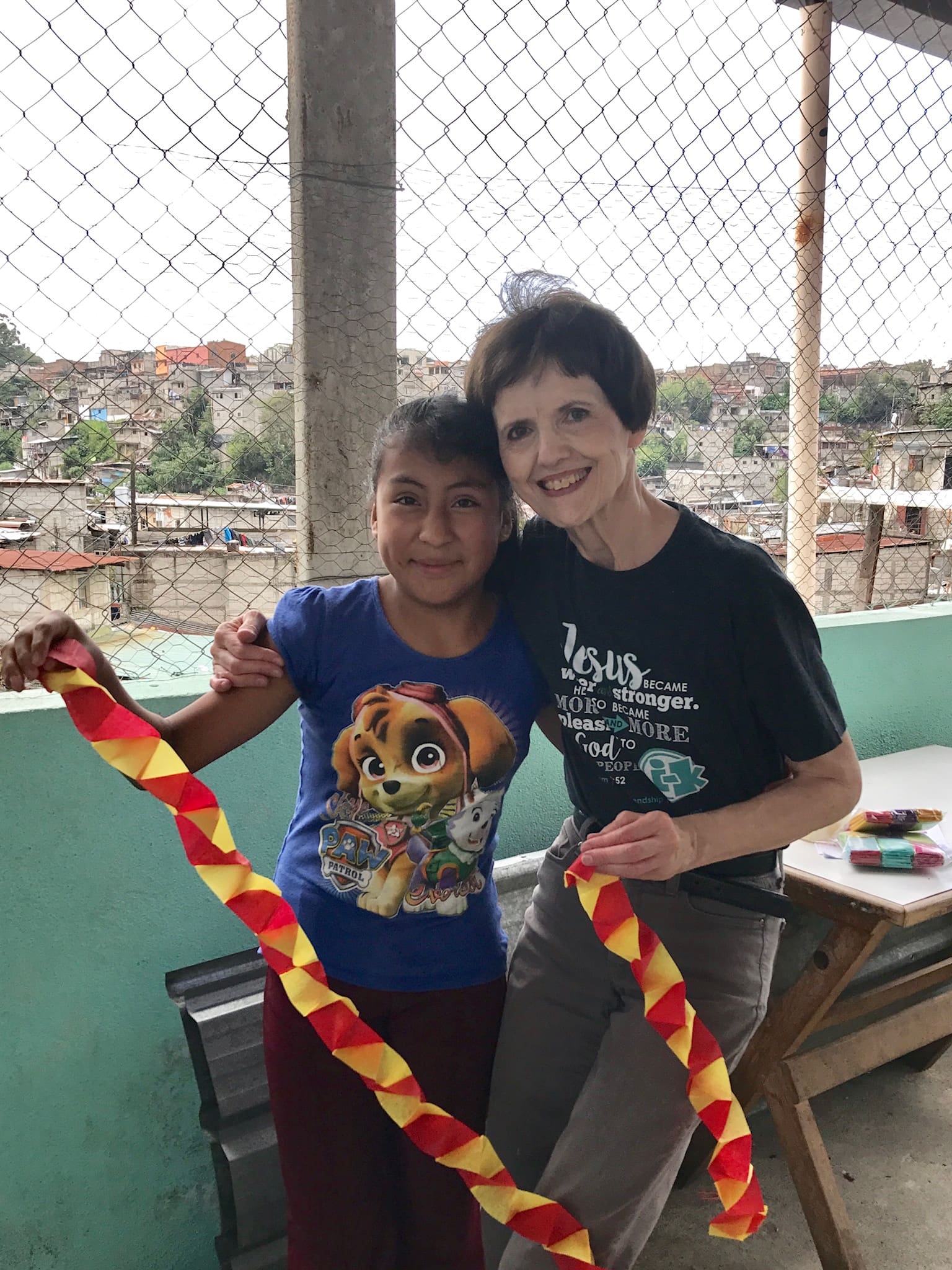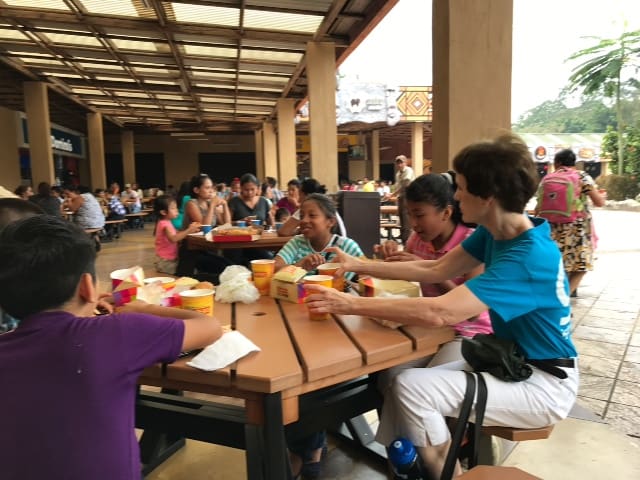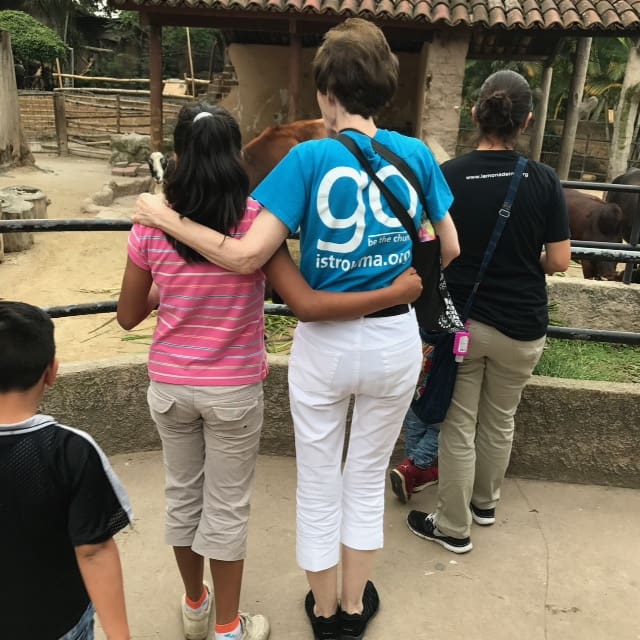 Post a Comment or Prayer