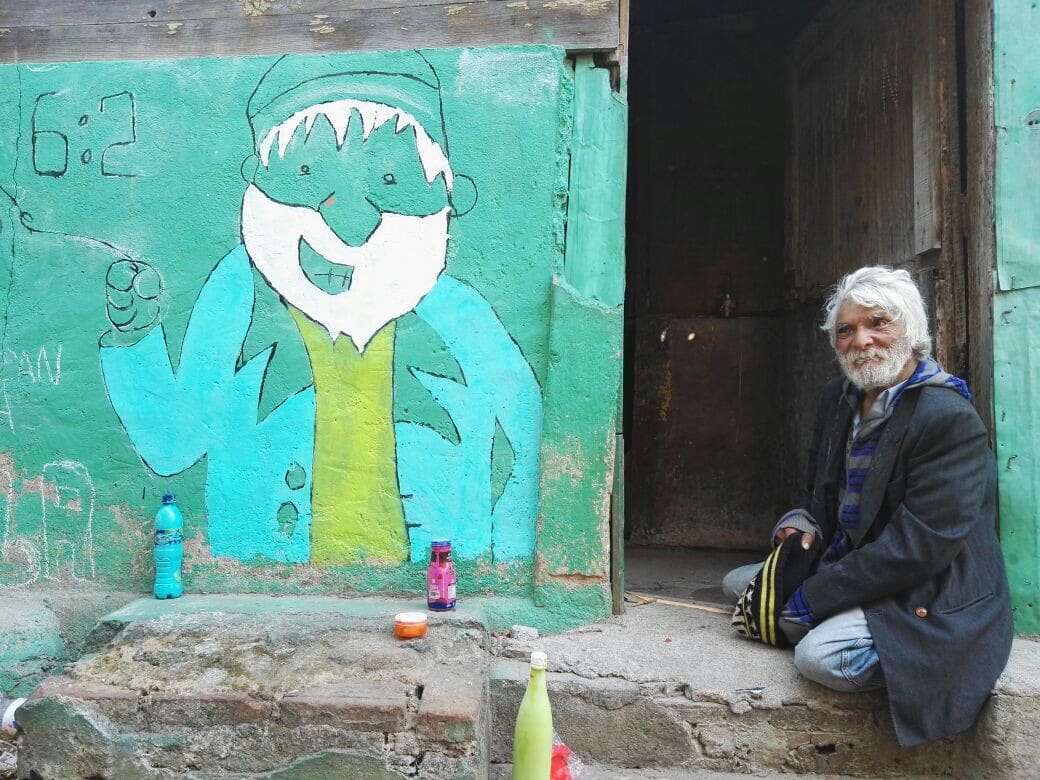 "Poverty is the result of relationships that do not work, that are not just, that are not for life, that are not harmonious or enjoyable. Poverty is the absence of shalom in all its meanings." – Bryant Myers
Don German is a 68-year-old treasured friend in La Limonada, recognized immediately by his white beard, suit, hat, and contagious smile. Everyone in the community who knows him loves to stop and share greetings and laughter – including the young children who are delighted to share any sweets with him.
Many of you have also met him while visiting La Limonada and are moved with compassion by the way he has suffered while filled with joy that flows from a beautiful heart.
Don German suffered from polio as a child, leaving him with atrophied, weakened muscles and a respiratory impairment. He has no mobility in his hands and arms, and his legs are paralyzed. Although he is mentally fully present, it is difficult for him to speak very much. Many years ago he lost his dear mother, who had cared for his disabilities. Her name was Sofia, which has given him a special fondness for Sofia Majus, the psychologist at the Limon academy.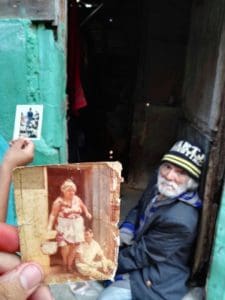 Because Don German was practically abandoned in La Limonada, Sofia wanted to help him. She arranged for him to be admitted to a nursing home where he would receive proper medical care. But, Don German did not enjoy being alone, confined, and trapped in a wheelchair or by four walls. He returned to La Limonada where he prefers to sit on the ground and enjoy his community of friends.
After many years of being taken to a traffic light by healthier friends to ask for money from cars that pull up, he has expressed a desire to go back to a nursing home for a fuller life. In addition to the physical toll of sitting near the road all day, his health is also weakened by the conditions of his home. Janina, the community nurse, recently took her sister to help clean his house because, as she says, "It is not right that he lives in so much dirt. He needs to change his clothes every eight hours to prevent disease."
Last week, Gadiel, who works with youth in La Limonada, found another way to extend love to Don German while inspiring and awakening a desire in the youth to serve their community and to respect their elders. While taking lunch to Don German, they asked for permission from him and his relative to do a mural in his honor on the wall of his house.
Don German was delighted. Now, everyone who passes by stops to ask if the mural is a depiction of him. Feeling the special love and dignity expressed towards him, he enthusiastically replies, "Yes! It is me!"
"It is wonderful see God's love reflected in this, that something so small can fill his heart with joy," says Lizza, our community liaison. "My heart is filled with joy too and my eyes filled with tears now."
Offering rich relationship and presence to the least of these is doing justice, loving mercy, and walking humbly with these precious ones that God loves so much. He is truly making known to us all the path of life, offering the joy of his presence, and preparing eternal blessing for his good and faithful servants. (Psalm 16:11)
The mural will be finished later this week. Stay tuned for the final photos!
"And the King will say, 'I tell you the truth, when you did it to one of the least of these my brothers and sisters, you were doing it to me!'" (Matthew 25:40)
– Katie Hoiland with Lizza Majus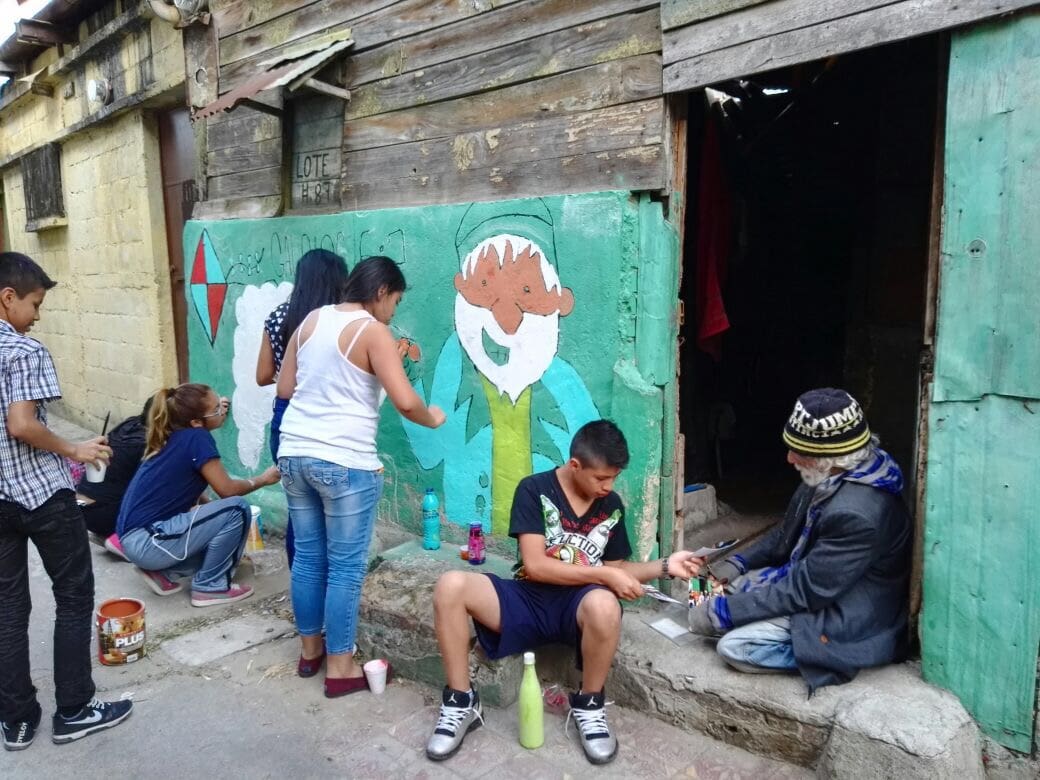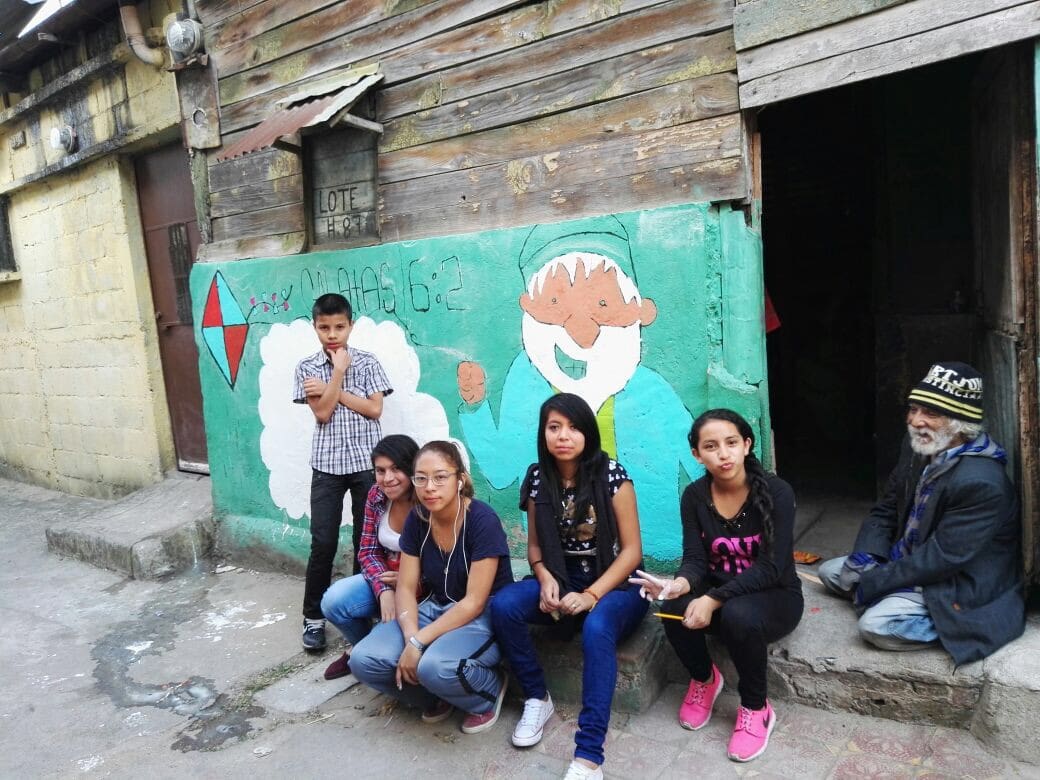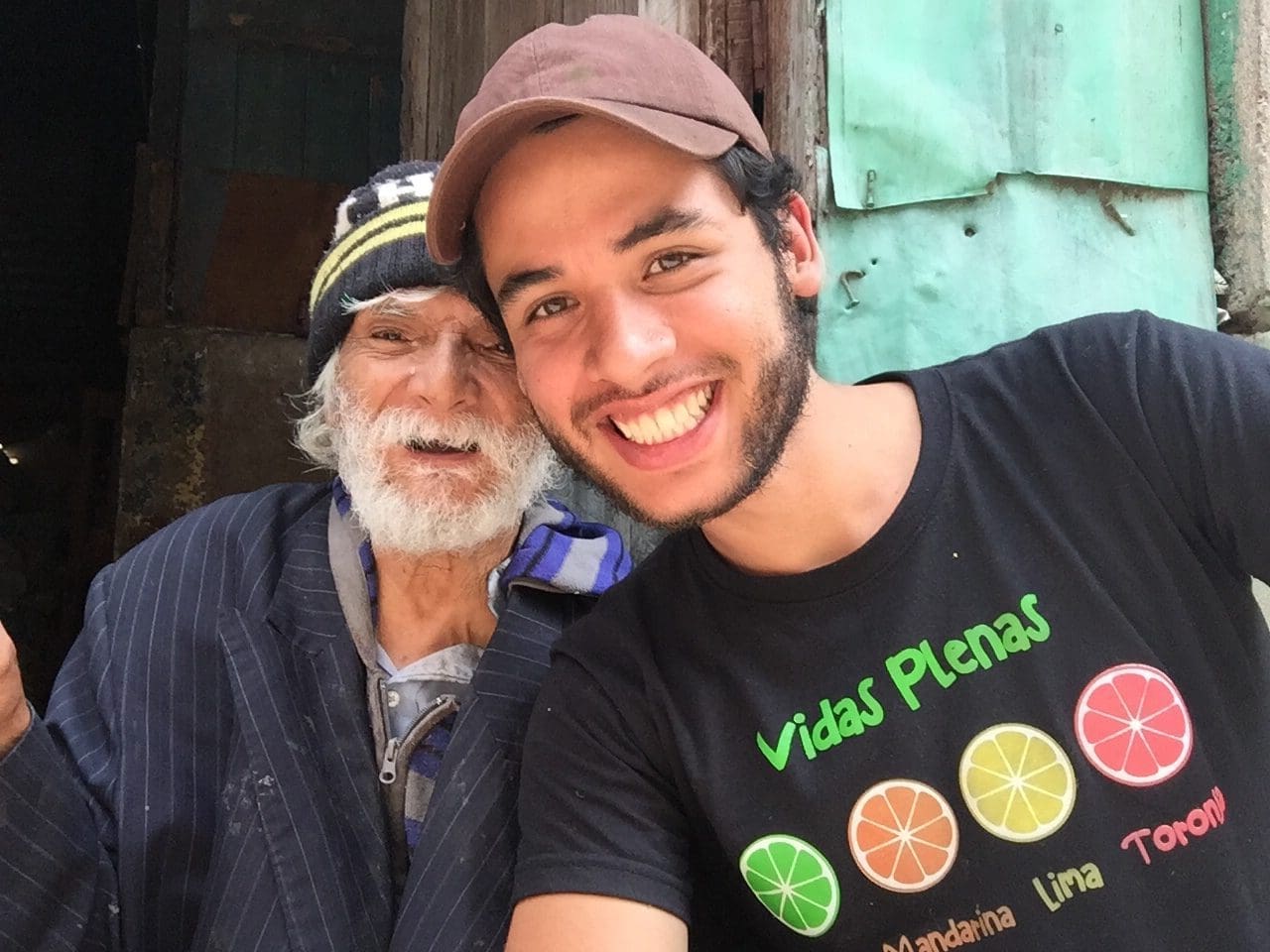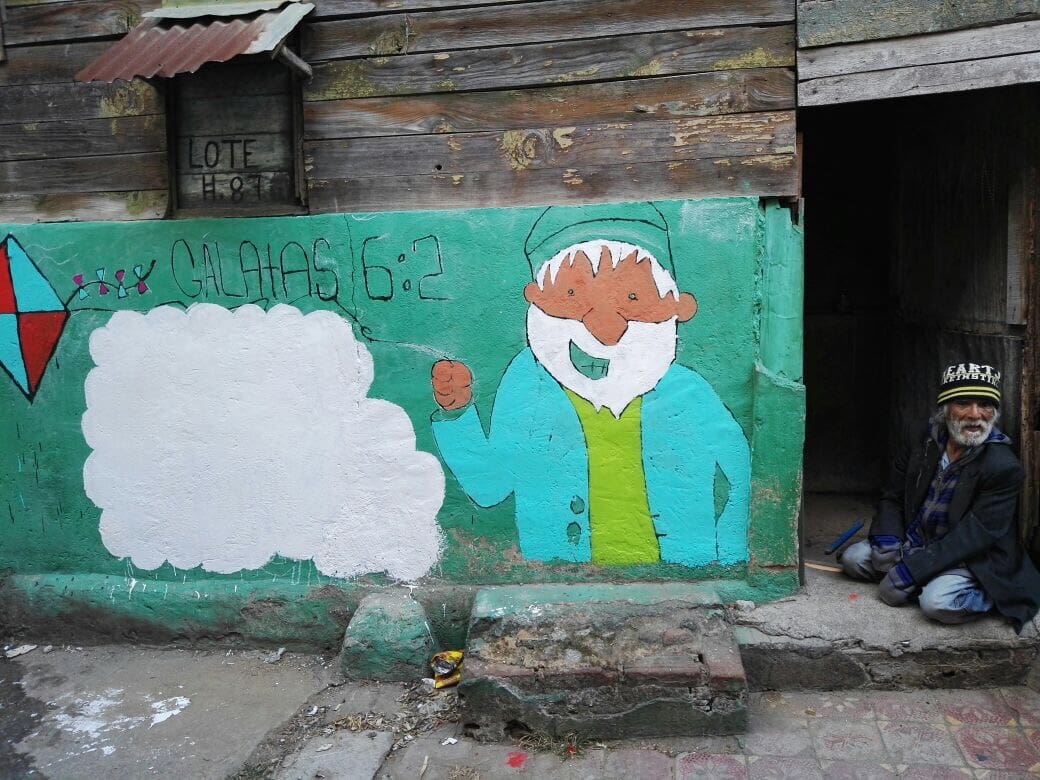 Post a Comment or Prayer