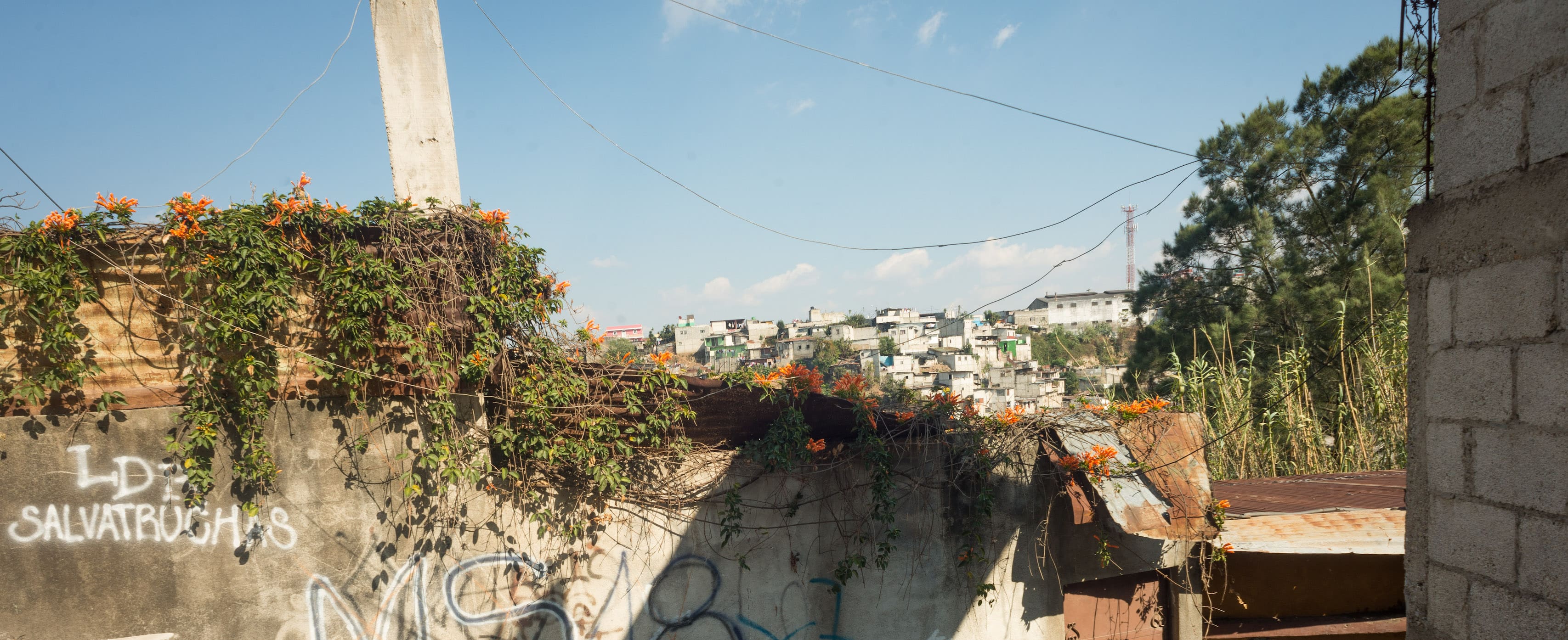 You may have visited La Limonada as part of a Service Learning Trip, or maybe you've followed the story of this community from afar. Either way, here are ten things you may not know about La Limonada.
La Limonada was once a lush and green ravine in the heart of Guatemala City with cows and a fresh stream. Everything changed when sewage from the city was directed into the community – trash, cockroaches, rats, and overcrowding filled every square inch of space.
La Limonada consists of 10 barrios within the ravine: 15 de Agosto, Lourdes 1, Lourdes 2, El Administrador, Lo de Reyes, 5 de Octubre, La Fuente, El Esfuerzo, La Barranquilla, and El Limoncito.
The Guatemalan government considers it a "Red Zone," indicating the highest level of danger. La Limonada has a reputation as a place exclusively occupied by gangs, drug dealers, thieves, and criminals.
La Limonada was established on a Thursday night: August 14, 1958. Government offices were closed for a three-day holiday weekend, giving settlers three days to establish their homes in the ravine next to the capitol buildings. When officials returned to work on Monday morning, it was too late to remove this new community quietly, so it remained.
When asked how the people who began La Limonada picked their name, one community member said, "Because we are strong like lemons – but sweet!"
Public schools are overcrowded, and education is only made available to children for a half a day through sixth grade.
Simply having a La Limonada address can prevent the people from obtaining honest work or basic services.
Due to the lack of official urban planning, the community is vulnerable to natural disasters such as floods, landslides, and fires.
With a lack of adequate nutrients, sleep, comfort, opportunities, and access to basic information and assistance, the people of La Limonada do what they can to care for themselves and their neighbors.
La Limonada is so much more than its reputation and dangers. It is a place with children, families, and people who are struggling in the deepest kind of physical and spiritual poverty. One mother from the community said, "Some people think we should do anything we can to leave La Limonada. Just because there is some bad here, doesn't mean we are all bad. I have wonderful neighbors and we want to support each other in this hard life."
We know there is more than meets the eye. We have seen God at work here. We have listened to new dreams. We have smelled the hope.
Some of the information from this post first appeared in the Plataforma Urbana article "Un Barranco de Limones" (in Spanish).
Post a Comment or Prayer