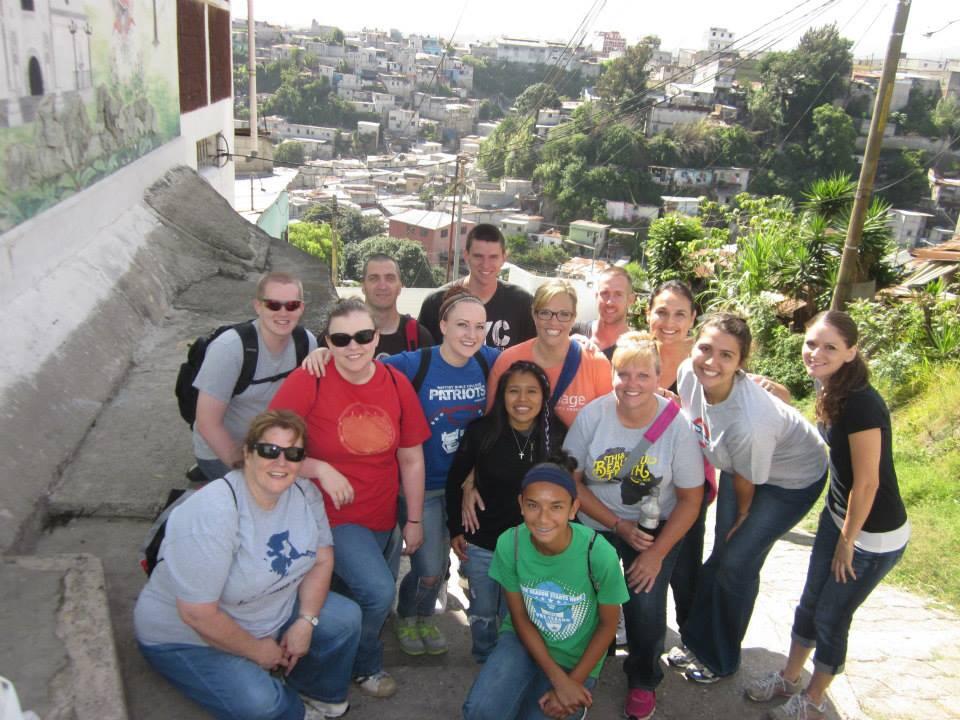 As we begin to plan and prepare for a wonderful new year, our calendar for Service Learning Trips is beginning to fill up with groups interested in visiting La Limonada in 2016.
Churches, small groups, families, organizations, schools, and companies are all stepping out of their day-to-day life to go, learn, serve, build ongoing relationships, and be radically changed.
It is impossible to walk through the narrow alleys of La Limonada, listen to stories of deep woundedness, stop to pray with a weary mother on the street, and feel the strong embrace of a child thrilled to have you, without sensing the tangible presence of Jesus. In addition to the deep personal impact, group members participate in hands-on ministry with the children, schools, families, and staff.
We recently asked the teachers in our three academies what impact they have seen on the children and their classrooms as a result of Service Learning Trips. They shared that the children learn about another culture as they are taught from a different perspective. The children are delighted by different kinds of crafts, games, and activities while the teachers always learn new ideas, methods, and strategies for how to engage the children.
But most importantly, the teachers described the emotional and spiritual impact on the children as they feel the warmth, love, and shared faith with these groups that came from so far away to communicate how precious and treasured they are.
If you are interested in leading a trip to La Limonada in 2016, Beth Skinner, our Service Learning Trips coordinator, will walk you through the process from start to finish. You will receive a trip manual with everything you need for trip preparation. Beth will work to assess the unique gifts, skills, and passion of your group while connecting you the specific needs and priorities of the team in La Limonada. As Beth schedules your itinerary she will work to maximize opportunities for your group to interact with the people in the community, listening to their stories, and learning from their lives.
Our Service Learning Trip community liaison Lizza said, "Everything is a blessing for us. When someone brings new ideas, materials, and skills, or when they have words of encouragement, hugs, and prayer."
Might God might be calling you to be his hands and feet to bring love, justice, and relationship to La Limonada next year? Please prayerfully consider going to listen, learn, and love this beautiful community.

Email Beth at beth@lemonadeinternational.flywheelsites.com as soon as possible to brainstorm with her and begin the process of securing dates that work best for your group. Read more about Service Learning Trips here.
(Photos by Lizza Majus)
Post a Comment or Prayer