After visiting La Limonada, a Service Learning Trip member from Christ Church Anglican in Phoenix, Arizona, was struck by the fact that she had seen no toys during her time with the children. When she shared this at church one Sunday morning, Clay and Marcia Landwehr were in attendance.
"It was heart-wrenching to hear," Marcia said. "When Clay was given a large amount of lumber from a couple of huge pine trees, we believe the Lord put it on his heart that he could easily make some wooden toys for the kids of La Limonada, who had so little. His effort to make the toys was very much a labor of love, and it was also therapeutic for him because he was recovering from a recent stay in the hospital."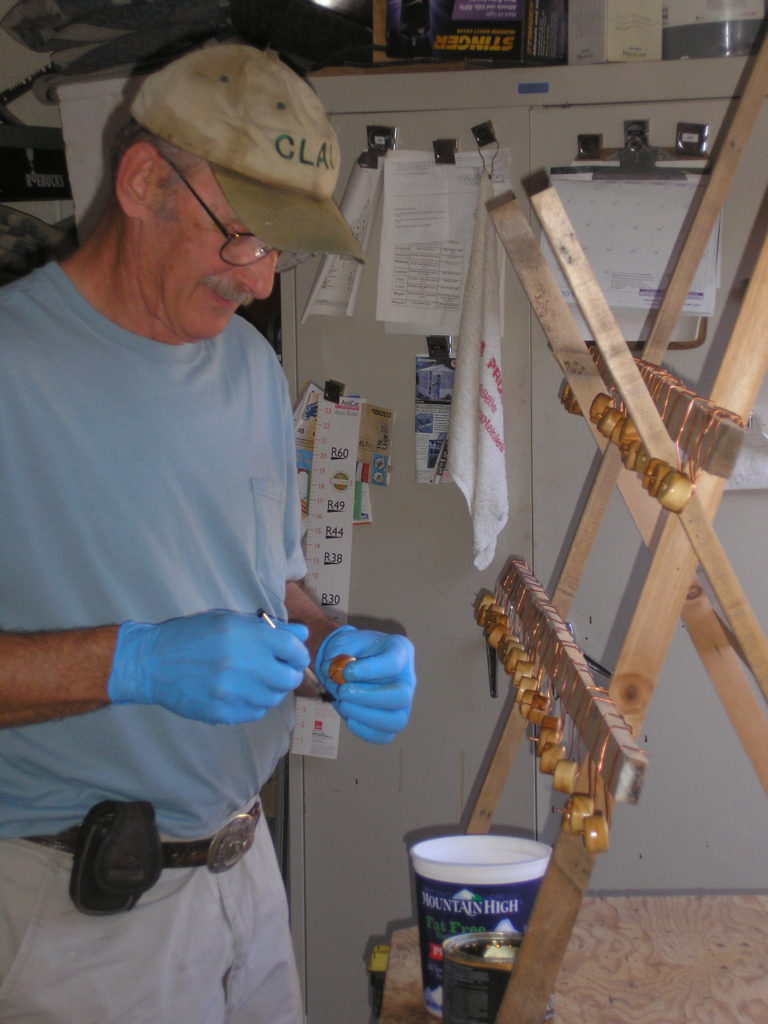 Clay asked us how many wooden toys would be needed to make sure every child in the academies received one. With a goal of 393 toys, he began making various animals and different kinds of trucks for the children to choose from. Each toy was also engraved with a cross to represent the motivation and purpose of the toys – they were meant to be a tangible demonstration of the love of Jesus, so the children would know His delight in them and desire for them to enjoy these good gifts.
This week, a new group from Christ Church Anglican arrived in Guatemala City with extra luggage in tow and the excitement of the beautiful gifts they had to deliver to the children who arrived for breakfast each morning. Knowing the carpenter – and the Carpenter – behind each toy, they were able to express the love both Clay and Jesus have for them.
The Guatemalan staff also shared a passage of the Bible from Clay: "People were bringing little children to him in order that he might touch them; and the disciples spoke sternly to them. But when Jesus saw this, he was indignant and said to them, 'Let the little children come to me; do not stop them; for it is to such as these that the kingdom of God belongs. Truly I tell you, whoever does not receive the kingdom of God as a little child will never never enter it.' And, he took them up in his arms, laid his hands on them, and blessed them" (Mark 10:13-16).
In a community where delight and joy are often scarce, Clay and Marcia have sent an incredible blessing to each of the children. They will take these treasures home with the tangible reminder that someone far away thinks their childhood matters.
From all of us at Lemonade International and Vidas Plenas, we are deeply grateful for their heart, passion, and craftsmanship. Our smiles are almost as big as those of the children!
-Katie Hoiland
Post a Comment or Prayer