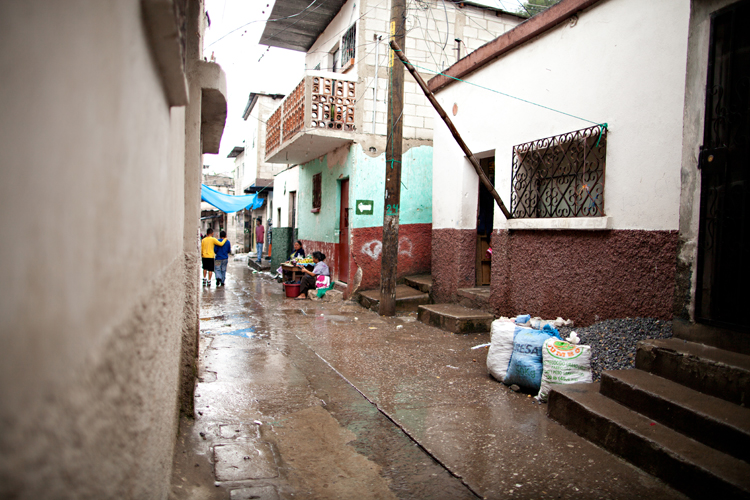 Earlier this month we welcomed a short-term group from Ekklesia Church to La Limonada. On the Sunday after they returned to Raleigh they shared an update with the church, which you can listen to here (beginning at 13:32).
At one point during the update, one of the members of the team shared a wonderful quote from Jean Vanier's book Community and Growth. It's so good we want to share it with you as well:
Those who come close to people in need do so first of all in a generous desire to help them and bring them relief; they often feel like saviours and put themselves on a pedestal. But once in contact with them, once touching them, establishing a loving and trusting relationship with them, the mystery unveils itself.

At the heart of the insecurity of people in distress there is a presence of Jesus. And so they discover the sacrament of the poor and enter the mystery of compassion. People who are poor seem to break down the barriers of powerfulness, of wealth, of ability and of pride; they pierce the armour the human heart builds to protect itself; they reveal Jesus Christ. They reveal to those who have come to 'help' them their own poverty and vulnerability.

These people also show their 'helpers' their capacity for love, the forces of love in their hearts. A poor person has a mysterious power: in his weakness he is able to open hardened hearts and reveal the sources of living water within them. It is the tiny hand of the fearless child which can slip through the bars of the prison of egoism. He is the one who can open the lock and set free. And God hides himself in the child.

The poor teach us how to live the Gospel. That is why they are the treasures of the Church.
– Tim Hoiland
Post a Comment or Prayer