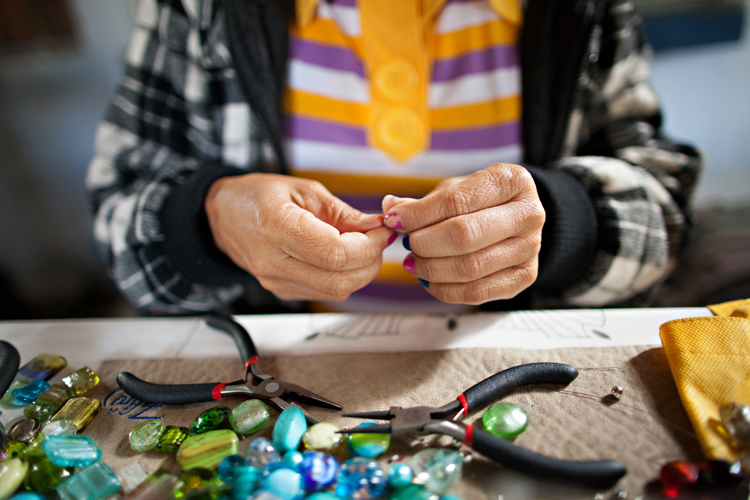 Employment is one of the greatest challenges facing residents of La Limonada. Limited by lack of education, skills, connections, and experience—particularly in skilled trades—many struggle to find honest work, further contributing to a cycle of poverty.
That's why we believe in the importance of vocational training. This program provides much needed job skills training and repairs the broken hearts of those in La Limonada who have been marginalized.
The program is currently focused on the art of jewelry making. Trainees explore their creativity and gifts as they consider what may appeal to different types of clientele. Jewelry sales provide these artisans with honest work, while also sustaining programs for other abused women from La Limonada.
Our partners at Women at Risk have provided a way for you to browse the jewelry designs created by the artisans in La Limonada. By purchasing necklaces, bracelets, and earrings through Women at Risk, you'll not only get beautiful jewelry for yourself or a loved one—you'll be helping to change the lives of our friends in La Limonada.
– Katie Hoiland
Post a Comment or Prayer