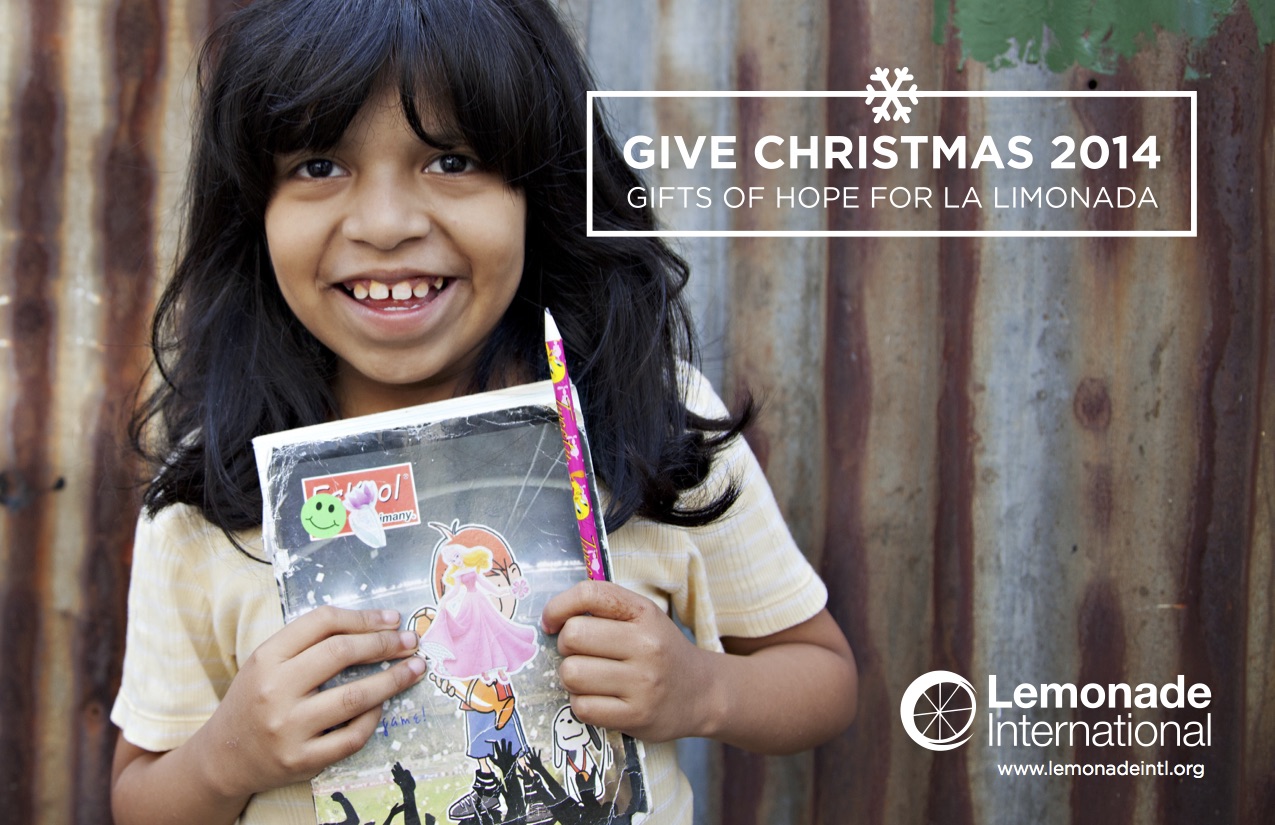 The countdown begins! We only have until midnight (EST) on December 31 to raise essential dollars for children's shoes, school supplies, scholars' tuition, and teachers' wages. That means only two days remain to give your tax-deductible donation that will provide children and families with opportunities to escape cycles of poverty, violence, and injustice.
And as we announced over the weekend, the life-changing impact of your gift will be multiplied thanks to a generous group of donors who will match your donations dollar-for-dollar, up to $20,000.
Thank you for considering a year-end gift to 

spread hope to the children and 

families of La Limonada! We are grateful for your partnership.

Mail to: Lemonade International. PO Box 26204. Raleigh, NC 27611. United States
*Tax credit contributions must be postmarked by December 31st.
Post a Comment or Prayer