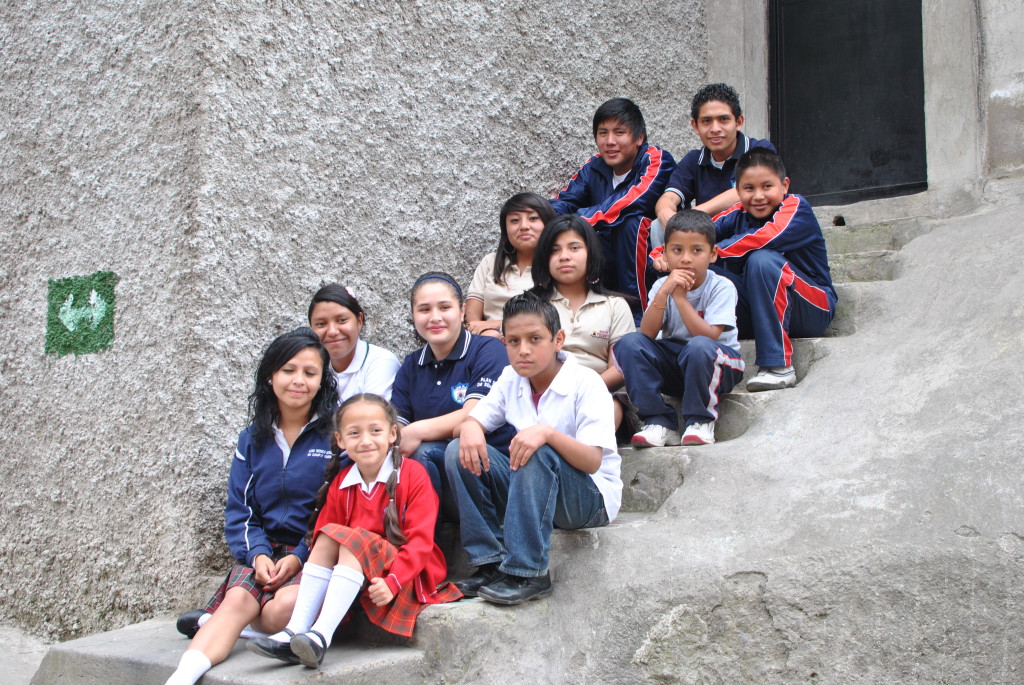 We are living a new reality and it is a beautiful thing. Not only can the children of La Limonada study, but they are beginning to dream of things that have never been possible. The door to possibility is opening and they will be able to achieve so much more.
This year something is happening that has never happened before. There is an awakening and we hear the children saying things like, "When I am older, I am going to university," and they ask each other, "What are you going to study at university?" Even parents are beginning to announce that their children will attend college, but some still only whisper about it as they adjust to this new hope. To continue their education beyond the sixth grade* is an incredible gift. It is a gift that truly changes lives, both in this generation and in the generations to come.
There are many things that we thank God for each day. We are thankful for the support that comes from the U.S. and other countries and we could not do what we do in La Limonada without that support, but now there is also growing support from Guatemala and this is wonderful news. It is powerful and holds much weight because it means that those living in Guatemala are beginning to recognize the potential that lies in the shadows of La Limonada. It means that, for the first time, Guatemalans are daring to see beyond what the past has dictated for too long – the beauty of the present and what the future could hold.
Thank you for always loving our children, for helping to alleviate the weight that parents carry while allowing them to savor the fact that their children can move ahead in life and go much further. Thank you for giving these children the chance to know and experience leaving poverty in an honorable way. You are allowing them the opportunity to break the chains of generational poverty. Thank you for sharing what God has given you. The tide is turning because people like you believe in the children of La Limonada.
-Tita and the Guatemala Team
*Read more about our Scholars Program and how continuing education is being provided for students in sixth grade and beyond: Lemonade International Scholars Program
Post a Comment or Prayer