This post is written by Bethany Tran, the founder of The Root Collective, an online retailer of high quality, ethically sourced products from La Limonada and other developing communities around the world. See also her earlier guest post, The Power of Ethical Fashion.

Shortly before The Root Collective launched in early November, I had the joy of being able to return to Guatemala to spend time with our partner artisans to begin dreaming up the spring line that will be available in just a few short months. This was my fifth time there, and every single time I step off the plane and breathe in that hot and humid Guatemala air… and feel like I'm home.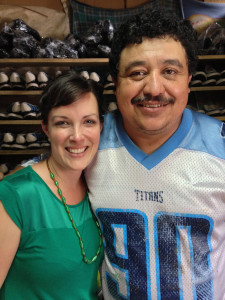 This trip was so different from all of the rest though. On my last journey there, The Root Collective was still just a hope, something that I was planning on and working towards, but definitely nothing that was a reality. This time, I was able to meet with shoemaker Otto, bag-maker Willy and jewelry-makers Sara* and Ana* and say with certainty that, yes, The Root Collective was launching and would be featuring their products that they had worked so hard to make. That was a humbling experience for me. We had all worked so hard on new designs and ideas for launch, and it was about to happen.
I also had the joy of telling them that, while I couldn't say it with certainty, I sincerely believe that our professional relationship would be one that was long-term. Businesses come and go, especially in retail and ecommerce, but I believed—and still believe—that what we have is special and maybe a little bit different from everything else out there. They listened with ears and hearts that were filled with hope, and I'm sure mine mirrored that.
Together, we discussed The Root Collective and what it could mean to provide employment, not just for them, but also for others in their community. We thought ahead to what would need to be done to prepare for adding new employees. Otto knows that he needs to reinforce the floor of his workshop to handle more people, and Willy recognizes that he needs to save up for a new sewing machine. Sara and Ana are discussing plans to train Beatriz,* a new member of the jewelry vocational training program, on how to make the soda bottle necklaces.
We also traveled to the western highlands of Guatemala to meet with the women-owned weaving group that provides all of the fabric for the shoes, bags, and scarves. This was the first time we were meeting with them in person and the hugs that went around were special and heart-felt. Over and over again I heard them say, "We are praying to God that you sell a lot so we have more work." These women have banded together through the best and worst of times, and seeing them, talking to them, interacting with them was amazing for me.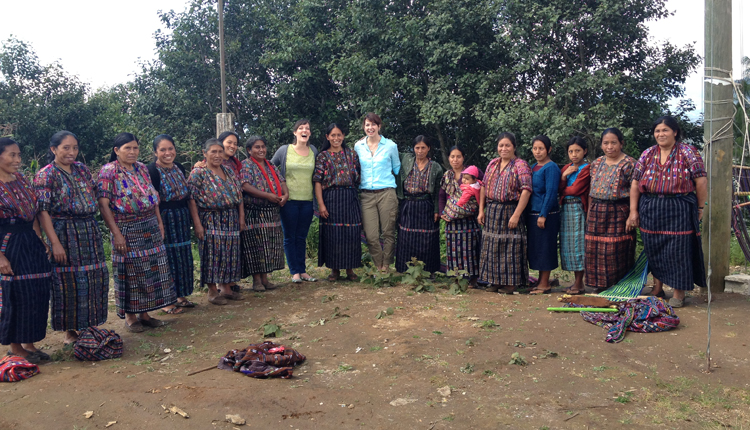 The Root Collective has been live for a month now. We have already put in additional orders and have been able to cut our first checks to our nonprofit partners as part of our 10% Give Back program. We are excited for more trips to Guatemala to discuss further plans to grow small-scale artisan businesses there, and also to continue to support and partner with Lemonade International as they build up the community in La Limonada.
– Bethany Tran
* Names have been changed to protect the identities of these women.
Post a Comment or Prayer