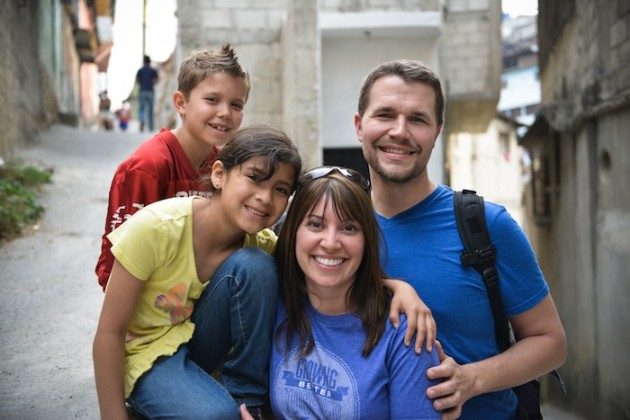 After faithful service as a Lemonade International board member for the past two years, Dana Byers completed her term at the end of December.
To those who think that "real" relationships don't happen on social media, I beg to differ. The personal connection I've had the privilege of building with Dana Byers and her family is a perfect example.
I connected with Dana on Twitter in 2012 and noticed in her bio that being an adoptive parent was something we had in common. Then in April of 2013, Dana joined a group of bloggers (including Lemonade International team members Katie and Tim Hoiland) who visited Guatemala and shared the stories of their time in the La Limonada community.
From the time we first met in person, Dana, her husband Chris, and their children felt like instant friends. They are amazing people with huge hearts for God and for people. It has been an honor to have Dana as a part of the Lemonade International board of directors for the past two years. Her insight and compassion have been instrumental in leading our organization forward and we are grateful for her service, and her love for the La Limonada community.
Dana shared these words,
"It's with a heart full of gratitude that I end my season serving on the Lemonade International board. While I couldn't narrow down the joy of this experience to one thought or event, I can best sum up these past few years as a blessing of partnering with people from a variety of backgrounds and experiences who love Jesus and care deeply about seeing restoration happen in La Limonada. What a precious experience it's been to have learned from others, prayed intensely through decisions, and to have seen God open new doors for the beloved La Limonada community. Lemonade International will always be near to my family's heart."
Thanks for serving with us, Dana! We look forward to staying connected to you and your family as we continue to partner with local leaders as they facilitate community development programs in solidarity with the people of La Limonada in Guatemala City.
– Bill Cummings
Post a Comment or Prayer