Tackle Urgent Needs
Urgent, unexpected needs emerge every day from homes of corrugated metal, plastic sheets, and cement in the slum community of La Limonada. Families already struggling to survive another day face sudden illness, fire, unaffordable medicine, funeral expenses, or simply bus fare to get to the hospital.
The Community Relief Fund enables the team in Guatemala to respond to the urgent, unexpected needs of the vulnerable with compassion and tangible support.
We need your help to raise essential dollars by May 9 to make this mercy outreach possible.
What is the Community Relief Fund?
Why Others Are Giving To The Community Relief Fund
"I love giving to the Community Relief Fund because I feel like the funds really make a difference in the lives of deserving folks in La Limonada. The people in this disenfranchised community cannot access the same support network that is offered to needy families in the U.S. I encourage those with a strong desire to share with needy people – please consider making the Community Relief Fund part of your regular giving plan."

                                                         K.M. from North Carolina

"When I met one of the Community Relief Fund recipients, I was struck by how open he was to sharing and how optimistic he was about life. I'm not sure I would have the same attitude about life if I was in his circumstances. He shared about his life, about his art, and about his injury.  I had assumed that we was permanently paralyzed, but with surgery there was a chance that he may walk again. The only thing that was preventing him from having surgery was the cost. It struck me how fortunate I was to be born in a place where medical care was readily available. I gladly donated the money to cover the cost of his surgery – this moment became the tipping point for me to go back to school and become a doctor.  Everybody should have access to medical care, no matter what your address is."

J.C. from Oregon

"When I watched this beautiful video, I bawled. It was so moving, and I realized how a small amount of money can make a great difference."

K.L. from Michigan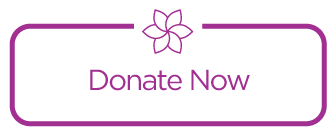 Thank you for prayerfully considering a donation to extend compassion and tackle urgent needs!
Post a Comment or Prayer