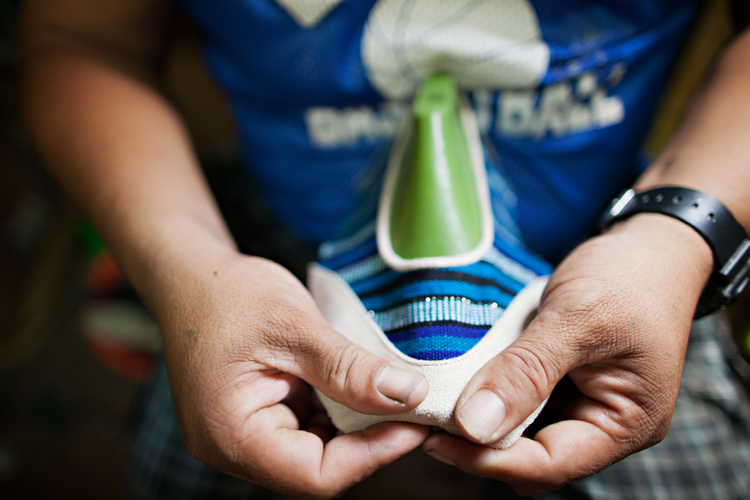 This post is written by Bethany Tran, the founder of The Root Collective, an online retailer of high quality, ethically sourced products from La Limonada and other developing communities around the world. See also her earlier guest posts, The Power of Ethical Fashion and The Dream Becomes Reality.
When The Root Collective launched, we started with several words in mind: Poverty. Jobs. Dignity. Community. Family.
There were a lot of words that helped form the mission of what we do, but family was among the most important. Among the artisans we work with around the world are both men and women, but it's always the family behind them that catches us the most.
In rural and urban slum communities, that family structure is often torn apart, whether by violence, stress, or the hardship of life. That rupture is seen often, everywhere in the world. But for some reason, it seems that the family structure in slum communities is hit particularly hard.
Earlier this week we commemorated the International Day of Families. It's a formal nod to the importance of belonging—of being attached to a unit that is yours. That family may not be the one you were born into, but it's the one you call your own. The theme this year is the achievement of the development of goals. We love that. For so many reasons.
Our partner artisans, several of whom live in La Limonada, have so many personal goals around development: growing their business, learning new skills, repairing their workshops, purchasing a new sewing machine, and funding their children's education—just to name a few! These goals, just like the ones we have, are key to supporting their families and community.
We love partnering with them to support their goals surrounding their families, as we do the same. Our partner shoemaker Otto had as a goal for his business and family to rebuild his workshop. He was able to get a loan, which is a huge deal for community members in La Limonada. Our partner bagmaker Willy, meanwhile, had a goal to purchase a new sewing machine that would allow him to handle more delicate fabrics. He's currently saving up for this.
Goals are essential and important for personal development, whether you're 5, 18, or 85. And goals are important for families to grow and develop. What are your goals for your family this year?
– Bethany Tran
Post a Comment or Prayer