Today's guest post is written by Scott and Harmony Charles. Last year, Harmony shared her story of meeting her sponsored child in La Limonada. After returning to Guatemala with the Athentikos I AM ART team earlier this year, they share about their experience of spending time with their sponsored child once again.
–
In 2010 I was exposed to the La Limonada community and the work of Lemonade International for the first time. The Lord wrecked my heart that week, turned my life right upside down and I have never seen the world the same since.
One of the most powerful experiences I had while on that trip was noticing a boy across the room from me that seemed extremely shy, with very sad eyes. He captured my heart and never let it go. I asked our translator if the boy had a sponsor – because in that moment I knew I had to respond to what God had given me the opportunity to encounter. The boy, who was 8 at the time, did not have a sponsor. So I asked the translator to introduce me to him as I wanted to be his sponsor. When he learned of this, there was a flicker of joy and hope in his otherwise very shy countenance.
And so began a six-year (and counting) relationship of letters, gifts, and a total of three visits. Our most recent trip this July was through serving with I AM ART with Athentikos, and while Yeremi has now aged out of the program at the academies run by Lemonade International, we were still able to spend a brief amount of time with him and his brother. He is still shy, and that's OK. He is now a 14-year-old young man, and that's a pivotal age in life.
We brought him a devotional book to go with his Bible we brought him from the last trip, and some goodies like a new soccer ball and a cool soccer jersey screen printed with his name on it. He is growing up in a culture that does not encourage men to be emotional, and instead very macho. He didn't offer up a hug the same as when he was 9, but we understand. Not many 14-year-old boys would. But behind the tough exterior, is a tender hearted kid with big dreams of being a professional soccer player. A precious kid, whom we've had the joy of watching grow up for the last six years. He knows he is loved, incredibly so, by our family and by his Heavenly Father as well.
We keep pouring into him, praying for him, and asking God's protection upon his life and that of his very dear and special family. And, Lord willing, we will return to visit him again, to keep speaking life into his world, to let him know that he matters to the heart of God. Despite his surroundings and circumstances, he is special and created in His image and that truly, his shy ways and sad eyes and shy grin – have imprinted upon our hearts. We will never NOT love Yeremi. He is an extension of our family, no matter where life may take him.
Sponsorship changes their lives, yes – but also ours. If you're able to touch a life through sponsorship, I promise your life will be richer for it – and so will theirs.
– Scott and Harmony Charles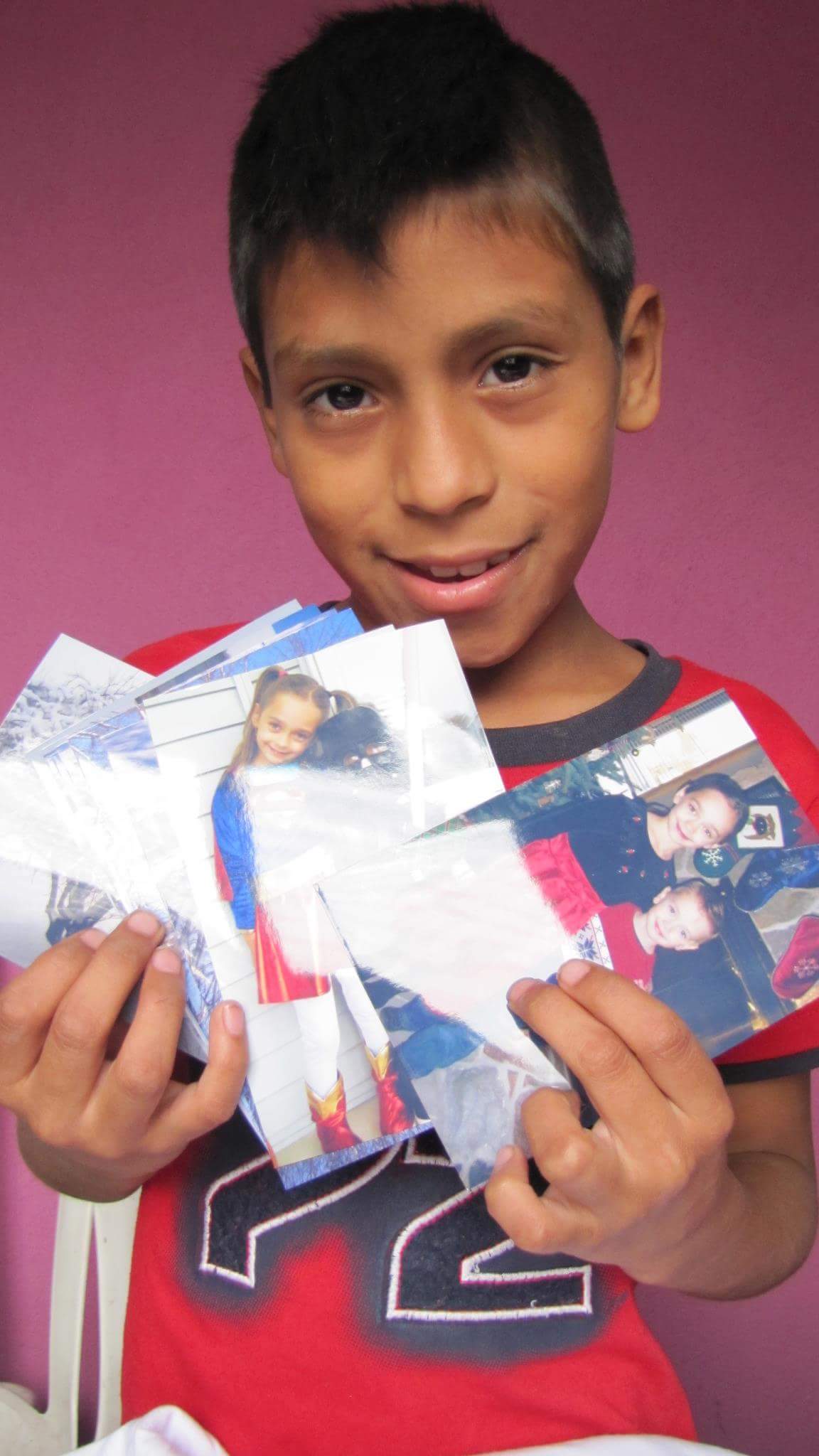 Post a Comment or Prayer