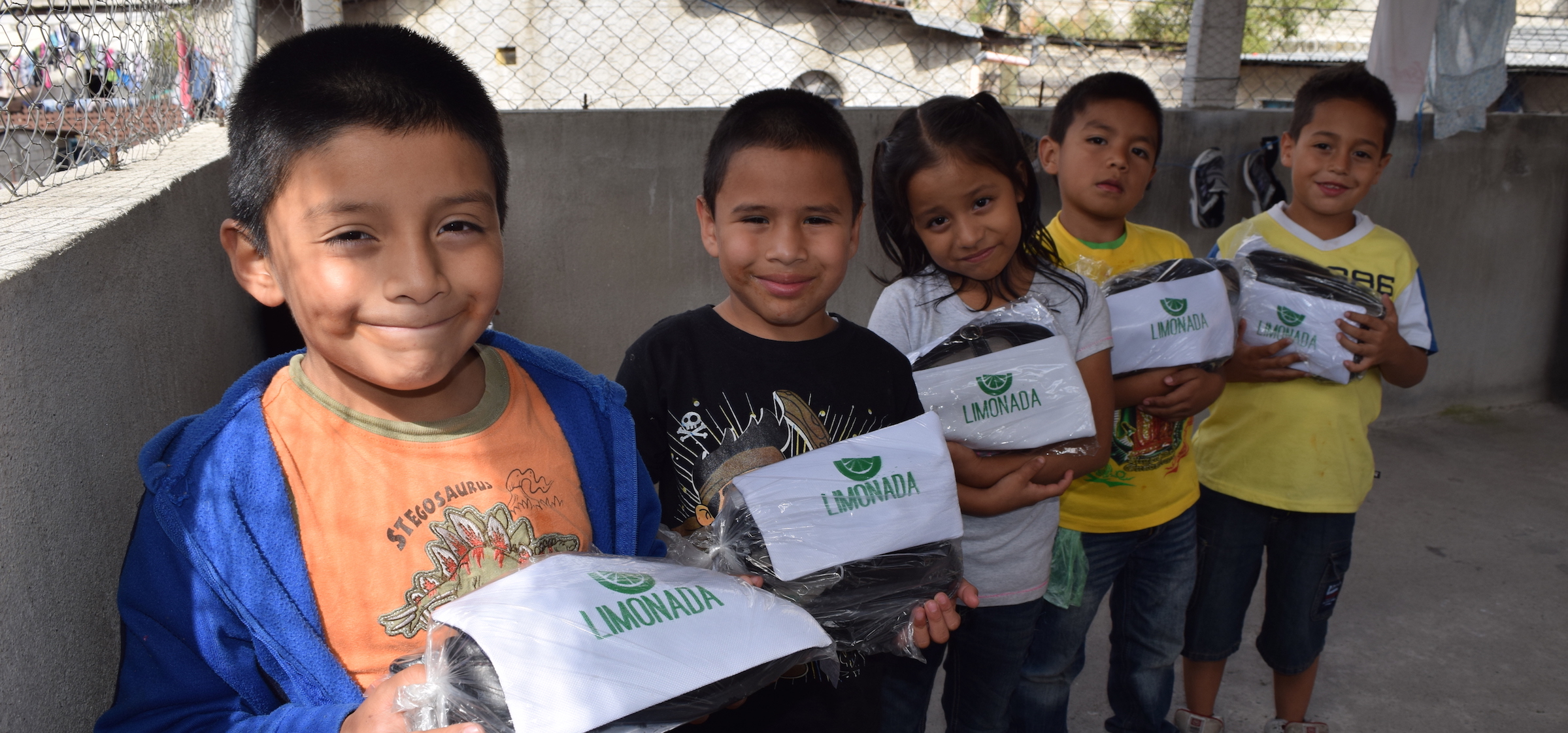 We recently shared photos of the 317 shoes provided for the children of La Limonada through Give Christmas 2014. Seeing the smiling faces and sparkling eyes of the children filled many of us with the joy of the impact that a new pair of shoes can have. Not discarded, unwanted, and used shoes, but a shiny new pair made in their own community by a skilled cobbler.
Tita shared a beautiful story with me of one family impacted by this special gift, and I'd like to share it with you as a way of saying thanks again to each of you who helped to make this possible!
Maria* was left paralyzed and confined to a wheelchair after suffering multiple gunshot wounds. She lost her four siblings to gang violence, and is now in charge of her niece and two nephews. Her only means of income is begging on a street corner, causing her to sit uncomfortably in a wheelchair for nearly 12 hours a day. One leg was completely amputated and she fights the constant infection of her bed sores.
She loves her niece and nephews deeply and wants a different life for them. She wants them to go to school, to learn, and to find honest work. Providing for their utilities, food, medicine, and studies is extremely difficult.
As the new school year approached, Maria did not have enough money for the shoes and clothing needed for all three children. Without appropriate shoes, the children would have to stay home from school.
When a new pair of sturdy shoes was given to each child, the whole family was filled with enormous joy at the specific way God heard and answered their prayers. Maria's smile is always special, lighting up her entire face, but was especially beautiful after seeing the hand of God at work in this specific way.
In Tita's words, "God was holding a miracle for the children in each home! It was like a party—a source of noise and celebration!"
— Katie Hoiland
*Name changed for the protection of the family.
(Photo by Lizza Majus)
Post a Comment or Prayer