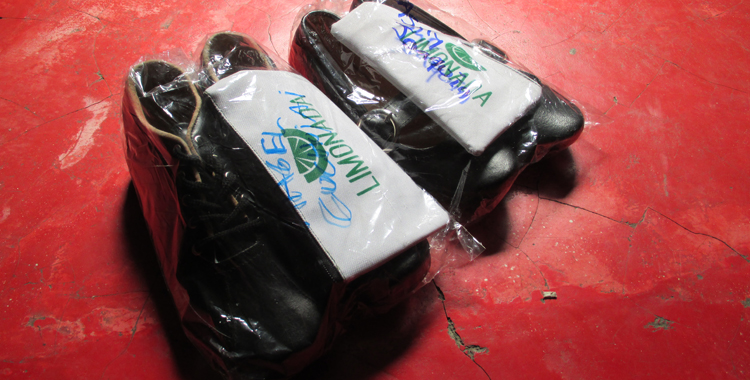 As you know, through our Give Christmas campaign late last year, we met our goal to raise $15,000 to provide shoes and school supplies for students in our academies—thanks to the contributions of over 80 people. Even better, the shoes and handmade backpacks were the work of local artisans Otto and Willy, which means that those of you who helped provide these shoes and school supplies also supported our business incubator, providing much-needed employment for men and women in the community.
In January, shortly after the Guatemalan school year started up again, a team from Istrouma Baptist Church in Baton Rouge—which contributed a tremendous amount to the Give Christmas campaign—was on hand to help distribute the shoes and backpacks. Terry Bracey, our Director Of Strategic Partnerships, is an Istrouma member and was part of the team.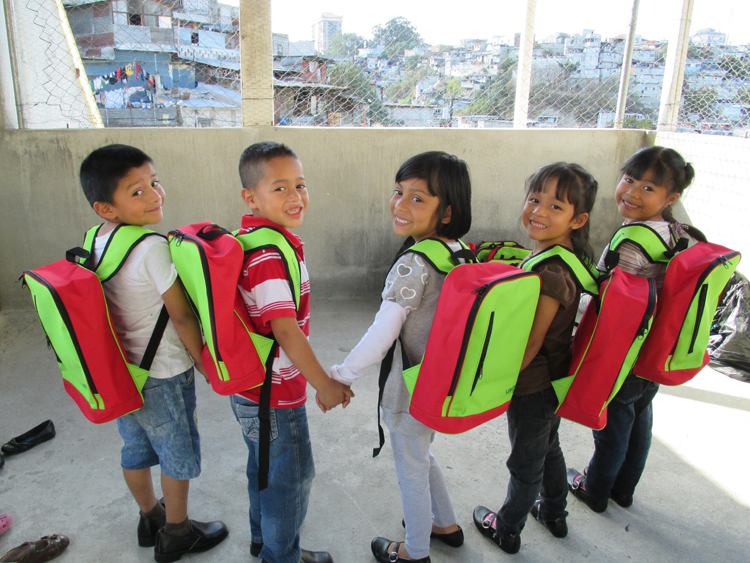 "The children were excited," she says. "They did not want to take off the shoes or backpacks, and some worked in their classrooms that day with their backpacks on the whole time!"
Back in October, Otto measured the students' feet to make sure the shoes would fit them. Then, on the day of distribution, Willy and Otto were at the Limon Academy to help hand out the shoes and supplies. "The joy on their faces as they handed shoes and backpacks to each child was priceless," Terry says. "That was probably the highlight of the distribution for me, seeing them so happy."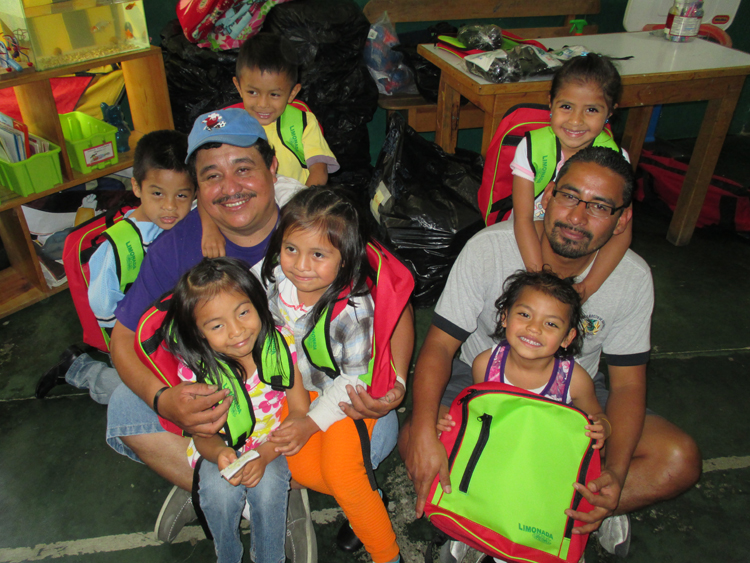 The scene reminded her of Ephesians 4:28, which says, "Let the thief no longer steal, but rather let him labor, doing honest work with his own hands, so that he may have something to share with anyone in need."
"Knowing their histories and how dramatically their lives have changed is mind-blowing to me," she says.
On behalf of Lemonade International and our partners in La Limonada, thank you for your generosity!
– Tim Høiland
Post a Comment or Prayer