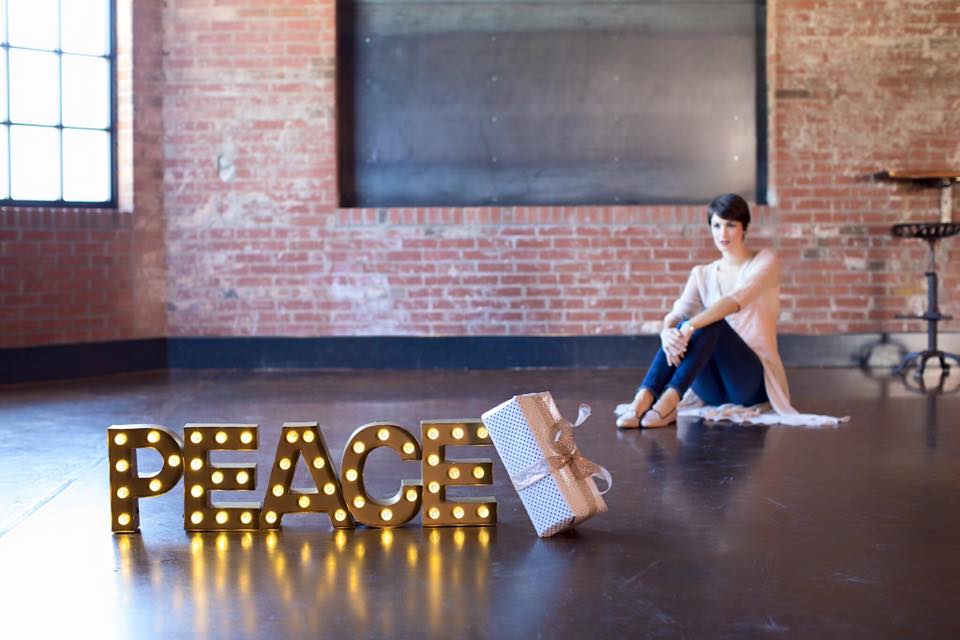 Today's guest post is written by Bethany Tran, founder of The Root Collective, which partners with shoemakers in La Limonada to provide dignified work while making amazing shoes available to world changers in the United States. You can purchase Otto's shoes this Christmas as a gift for yourself and loved ones, but you should act soon! Order by December 17 for Christmas delivery.
Read on as Bethany shares some powerful thoughts about the impact of shoes – for you and me, and for the children of the La Limonada community.
–
It's so simple, something like a pair of shoes. It's not something we necessarily think of as a necessity, more like a fashion statement. We pick a pair in the morning to either match or contrast with our chosen outfit, depending on our mood or personal style. Mine are typically a complementary color, a color that goes, rather than matches. But that's just me.
I may walk out my door in the morning, on an errand, heading to the coworking space I've begun to frequent, or taking the dogs for a walk. Shoes for fashion or function; what's the difference? I often don't think twice about it.
The "No shirt, no shoes, no service" sign at the gas station typically doesn't catch my eye. When it does, I think of it more in terms of kids on a hot summer day, running down the street for an Icee, but forgetting their footwear after an afternoon of romping in the sprinkler. They have shoes, but they just didn't think about it. Perhaps it's something we've all taken for granted.
That no shoes policy, though, it matters for school. It matters when a child isn't able to attend class because their shoes have finally fallen apart, or they've outgrown them and no amount of wishing will shrink their foot down a size or two.
You see, shoes are powerful. Shoes can be what stand in the way of education. That education can be what breaks a cycle: of poverty, of violence, of believing the lie that you aren't smart enough or good enough to matter. They can be the tool that uplifts and empowers.
They can also be something else: they can mean a job. They can be the thing that keeps a young man out of the gangs. They can be the thing that gives hope to a man whose past is filled with hurt.
Shoes can do that.
When I started The Root Collective, I had a dream of partnering with a local shoemaker in La Limonada to provide jobs. Even then, I didn't realize the power behind a pair of shoes. But as I have heard the stories and understood how much I have taken for granted in my own life, I have come to discern just how much I really have. I have come to recognize that a simple pair of shoes can literally change a community. Shoes can mean education, hope, jobs, and safety. They can feed a family, keep a kid out of the gangs, and disrupt a cycle that's held on to a family for generations.
Yeah, a pair of shoes can do that.
During this holiday season, The Root Collective is encouraging everyone to purchase with purpose. We are reminding people that there is a face behind everything you buy. We are holding on to the hope that a pair of shoes can bring. And we encourage you to do the same.
The Give Christmas campaign is so much more than a pair of shoes and a bag. It's a job given to a maker in La Limonada. It's breaking a cycle. It's peace and hope.
Will you join us this year? Give Christmas. Give hope.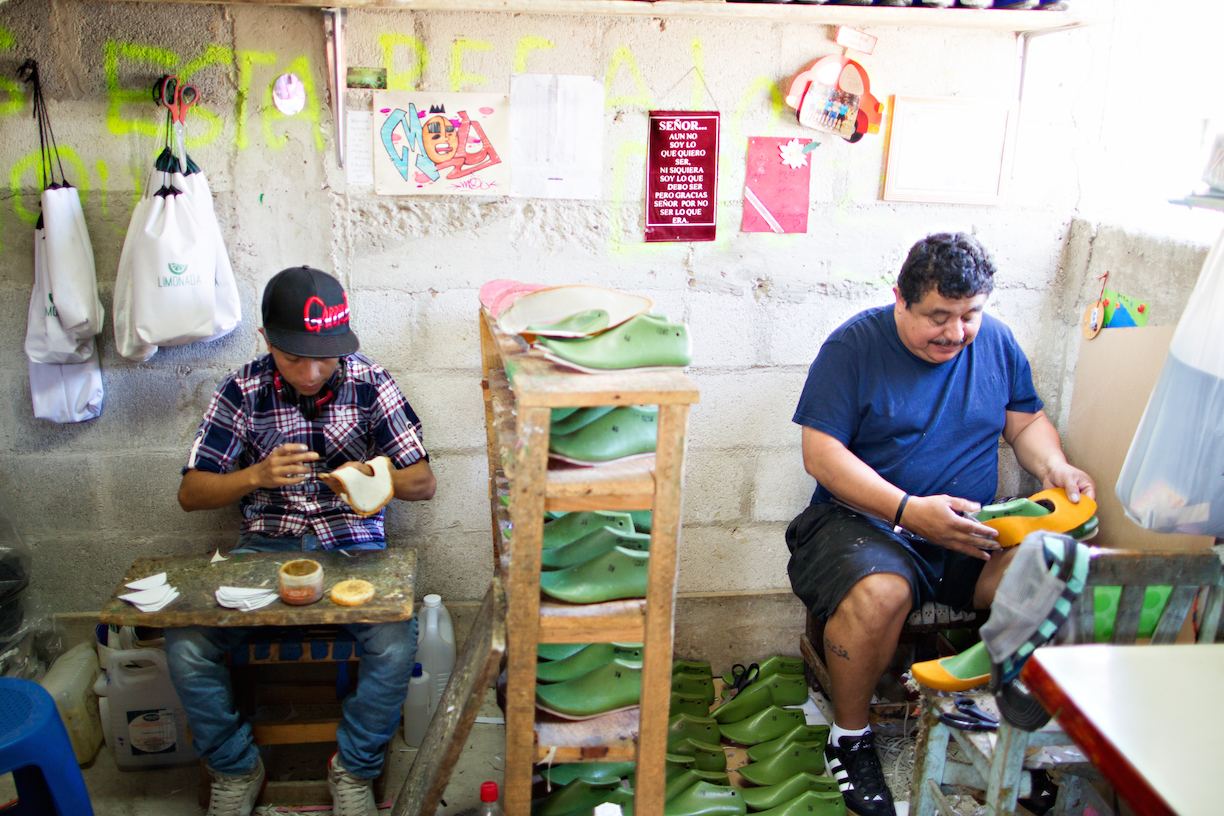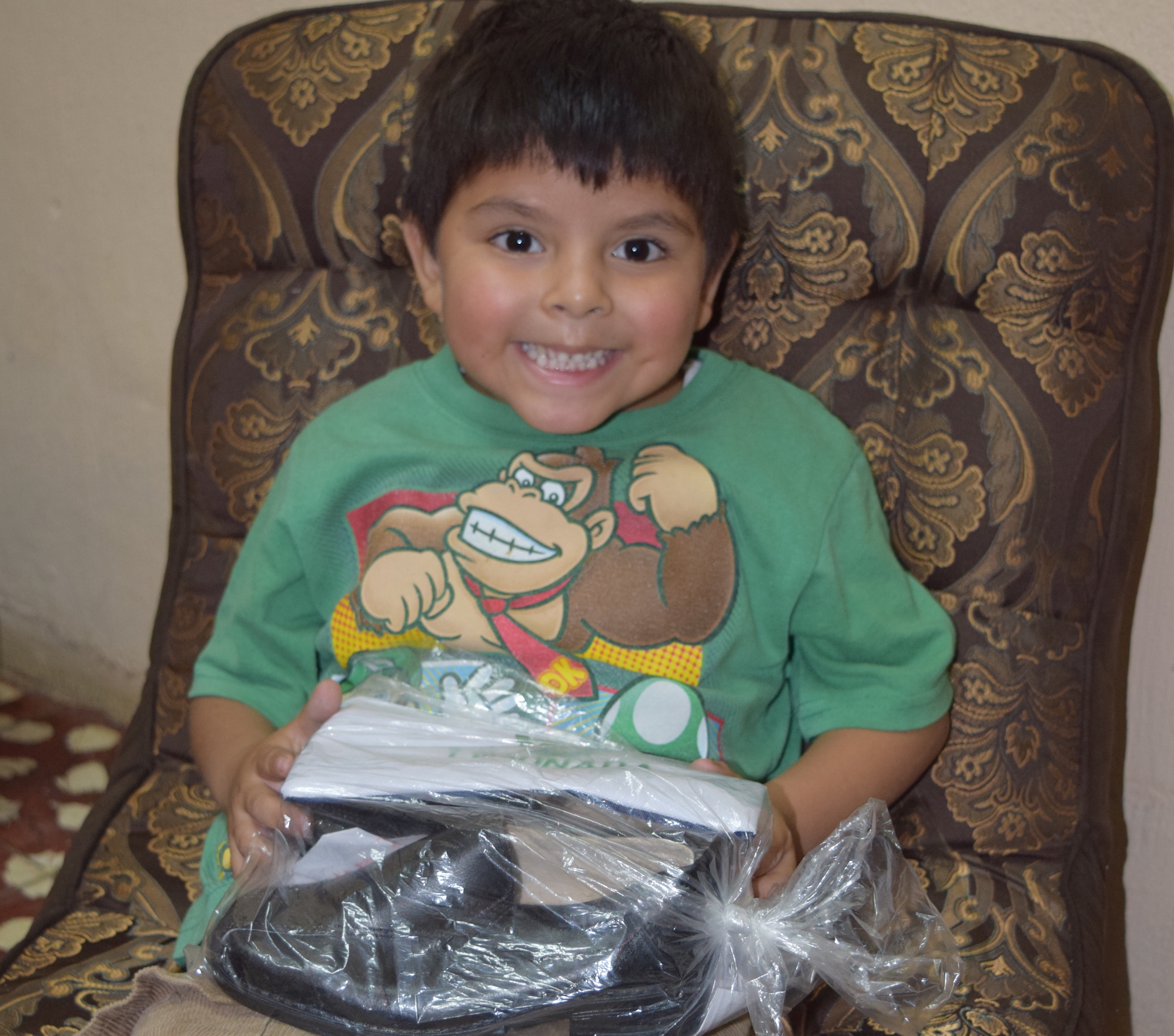 Post a Comment or Prayer