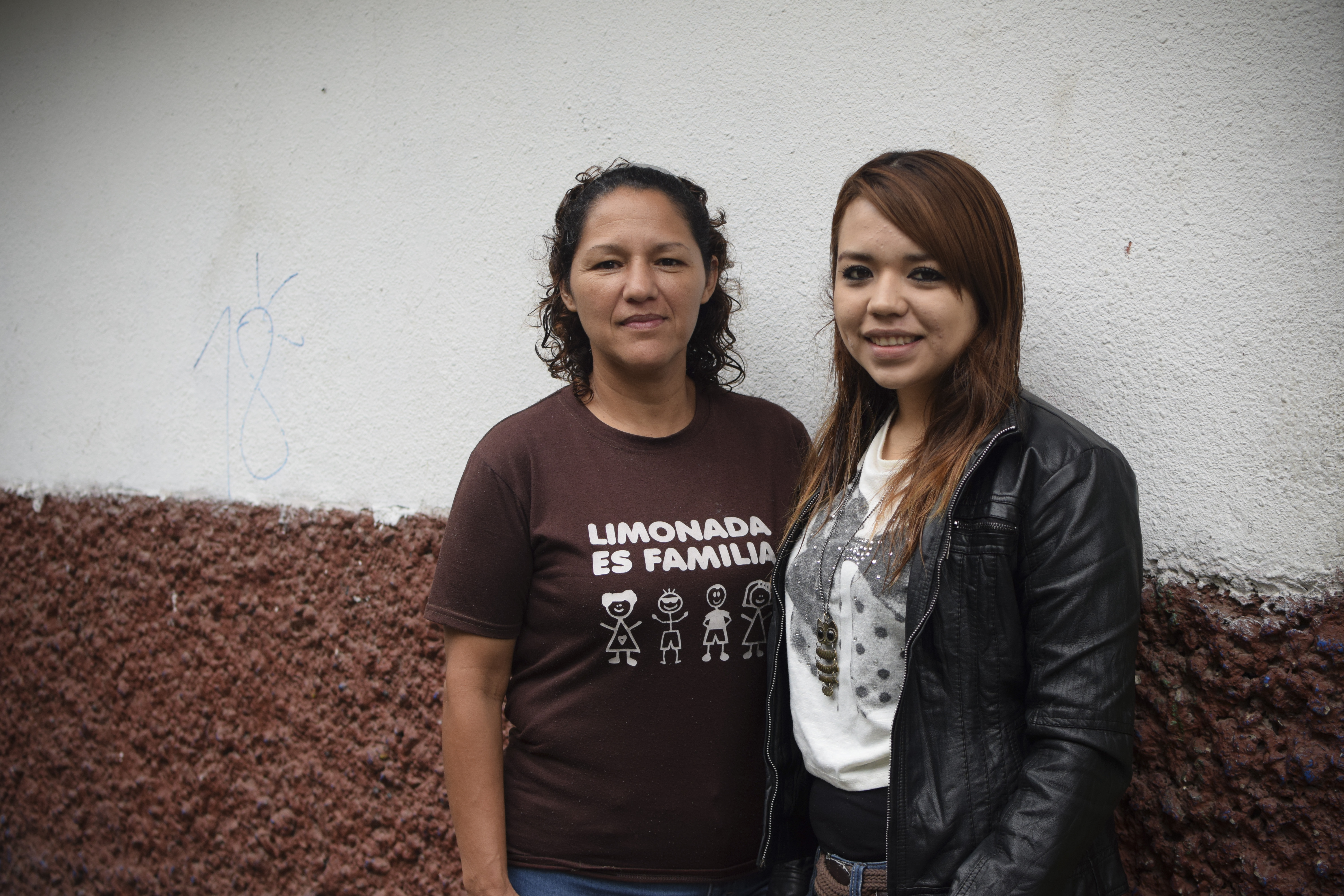 Yoli Prado (left) and Mayra Alejandra Ramírez Gonzalez (Photo by Rebecca Gant)
Mayra was eight years old when she started attending the Limon Academy. There she received help from her teachers and says she feels smarter as a result. She felt loved and learned to want a better life as she was taught about God and His love for her. Over time, a new dream was formed in her heart, motivating her to attend high school.
Then, after receiving a full scholarship, a uniform, and supplies, she was able to continue her education past the sixth grade. She attended monthly scholars meetings coordinated by Yoli Prado, our Scholars Program Director. Yoli shepherds the scholars through their studies—often encouraging, praying with, and guiding students through a world most of their parents have not known.
Imagine navigating the world of high school if your parents have not passed the sixth grade! Many of the schools are quick to contact Yoli to follow up on the needs and progress of the scholars because the parents seldom have the capacity to understand or know how to help their children.
"Studying is beyond their wildest dreams," says Yoli. "For dreams to come true, you have to have a dream to begin with."
Learning to dream, Mayra was motivated to do well in school. "The potential for having a good job motivated me," she says. "It was a challenge and a goal I was encouraged to reach for and achieve. The scholarship was for me. I felt so supported."
She started working in the office at her high school and then was hired as a secretary for an office furniture store once she had her diploma. She rides the bus over one hour each way, and is grateful for such a good job that enables her to support her family with food while also covering other bills.
Reaching her goal and seeing her wildest dreams come true has inspired Mayra to reach even further. She is currently studying for the university entrance exam in order to study business. Her new dream is to become an auditor.
We hope her dreams continue to expand as more scholars from La Limonada join her, as the future leaders of La Limonada are given the opportunity to break the cycle of poverty.
– Katie Hoiland, based on an interview conducted by Rebecca Gant

Post a Comment or Prayer