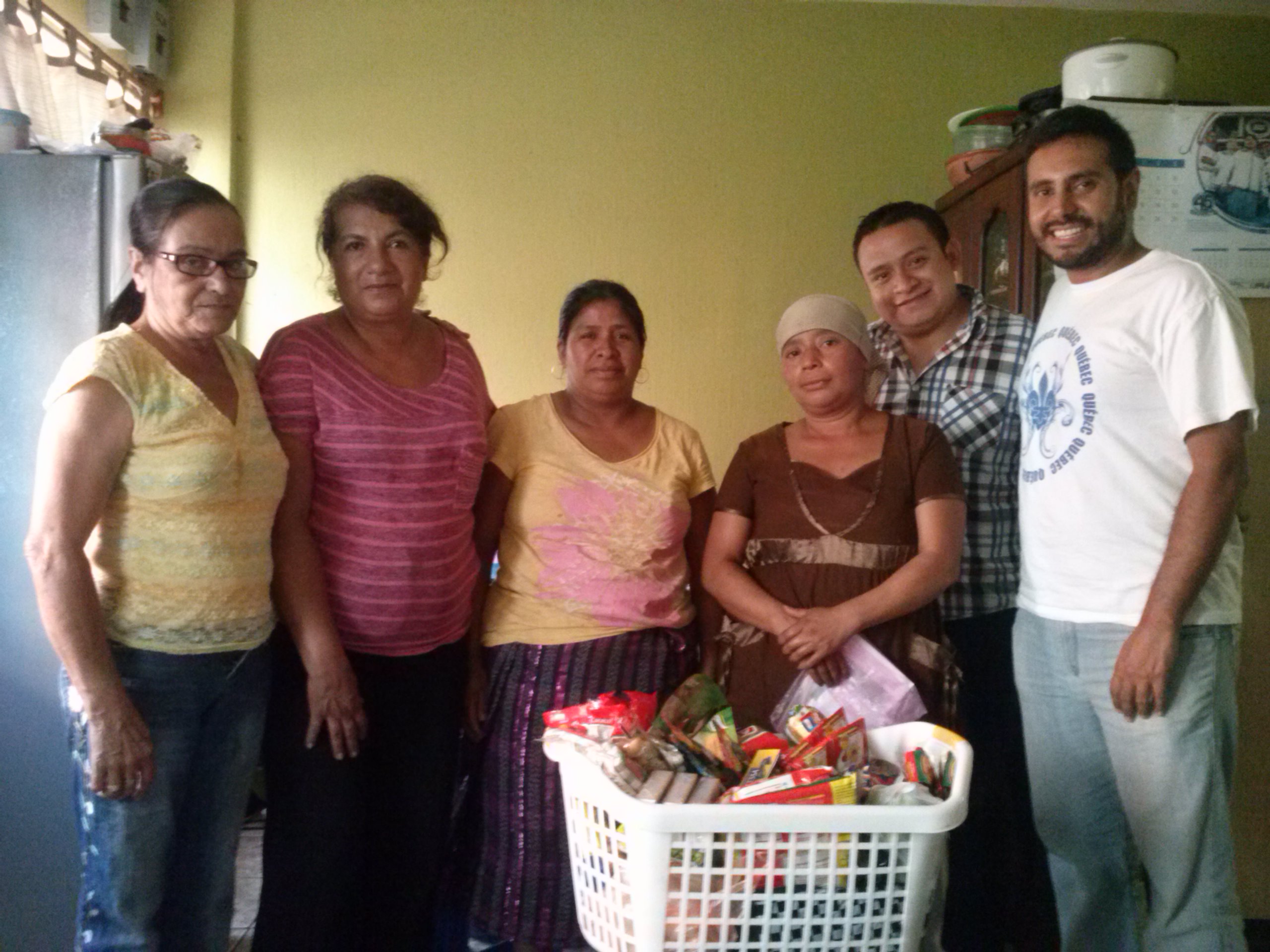 Sandra is a hard-working woman who has been in our Micro Enterprise program for nearly two years. She sells fruit smoothies on the street in La Limonada.
Earlier this year Sandra was diagnosed with breast cancer. We talked to her to find out if she was going to be able to continue with her business and be a part of the Micro-Enterprise program, and her response was a bold "yes". She let us know that she cannot stop working because otherwise she would not be able to support herself and her children. Sandra has been undergoing chemotherapy treatments which she has struggled to pay for. She has one treatment remaining which will cost $400. She also needs to have surgery at the cost of $900 that she is unable to afford.
Recently, the leaders of the Micro-Enterprise program and other members of her borrowing group decided to respond to her need by putting together a basket full of groceries for her.
If you would like to contribute toward Sandra's chemotherapy treatment and surgery, please go to our Online Donation page, select the Micro-Enterprise program fund and include "Sandra's Medical Care" in the comments box.
Post a Comment or Prayer