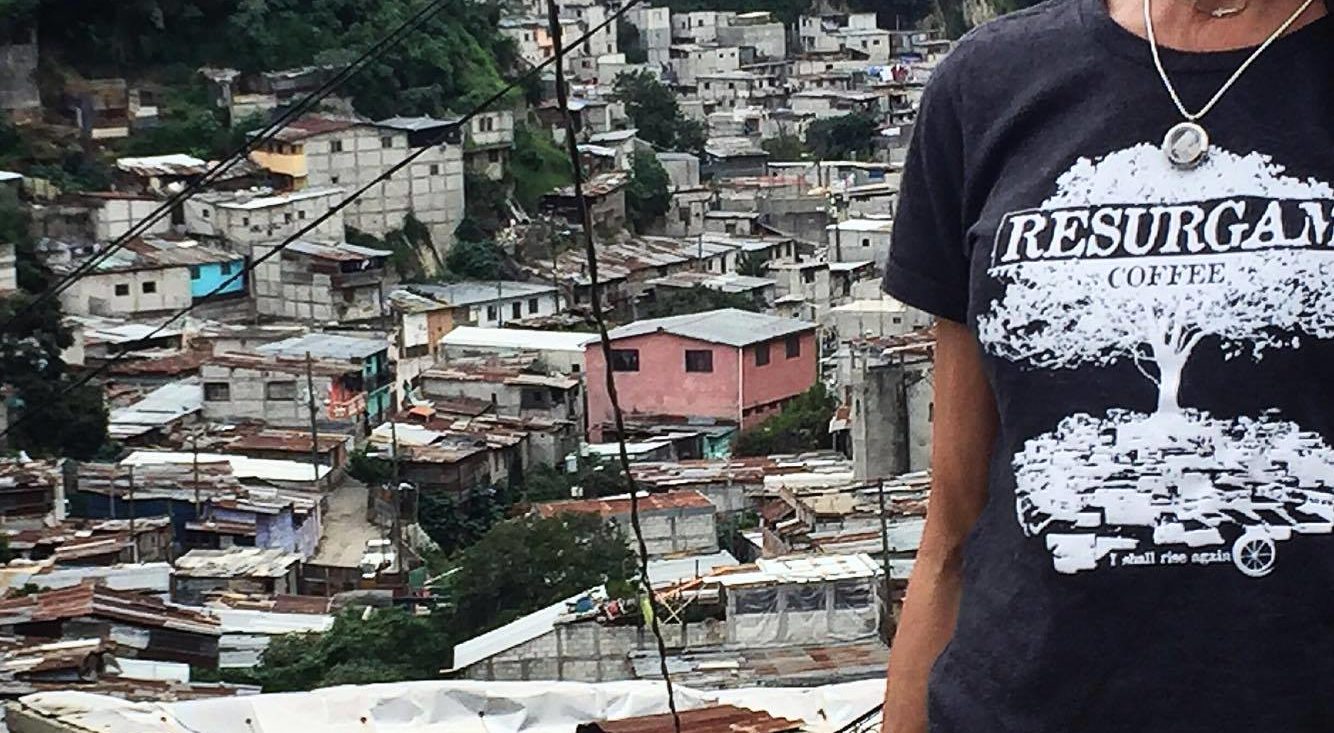 Today's guest post is written by our good friend and longtime supporter Chris Marshall, who has turned his love for La Limonada, his commitment to social entrepreneurship, and his passion for great coffee into a business that is giving back to the programs in La Limonada. In honor of National Coffee Day, be inspired by this incredible venture, remember all those impacted by purchases with purpose, and check us out on Instagram for the opportunity to win a bag of Resurgam Coffee for you and 3 of your friends. Also, Resurgam is giving a free t-shirt to everyone who purchases a 5lb. bag today only!
_
Resurgam (re-ˈsu̇r-ˌgäm) is a Latin word that simply means "I shall rise again." It is our hope that as this coffee helps you RISE in the morning, it will also fund hope over this desperate valley and it may yet RISE AGAIN in abounding love and opportunity.
Back in the fall of 2015, Bill Cummings and I spent some time together in Cincinnati while he was here for a conference. As we often do, we talked and dreamed of the future of what God may be doing and this idea of coffee kept coming to the surface. Coffee is the second largest export of Guatemala and I began to ask God what it could look like to source beans through direct relationships with Guatemalan farmers and collectives and then do premium craft roasting on the US side and get them to new markets with a portion of proceeds going back to Lemonade International.
The initial idea and mission was threefold:
Increase and diversify Lemonade International financial support through sales and advocacy.
Help Guatemalan coffee farmers develop their beans and find new markets through direct-trade relationships.
Long-term, to expose kids in the academies to the vocational options of the coffee industry in Guatemala and catch a vision for their future outside of the violent gang-lifestyle.
I am an entrepreneur by nature and a pastor/teacher by trade, so I began researching and resourcing the ideas at hand to see if God was in it. It turns out God loves coffee, God loves Guatemala, and God loves the children and families of La Limonada! It seemed every door I knocked on opened for me. One potential connection led to another and then to another. Open doors turned into new opportunities and new partnerships to launch a retail and wholesale coffee business with the first 10% of every sale going back to La Limonada through the work of Lemonade International.
This April, I went to La Limonada with a team that included a long-time friend and coffee roaster, Chris Bean. (Yes, our roaster's name is Bean; he was born for coffee!) God opened doors for us to learn about the Guatemalan coffee industry up close and personal and it provided confirmation that it was truly God's idea. So we flew home with a mission in hand.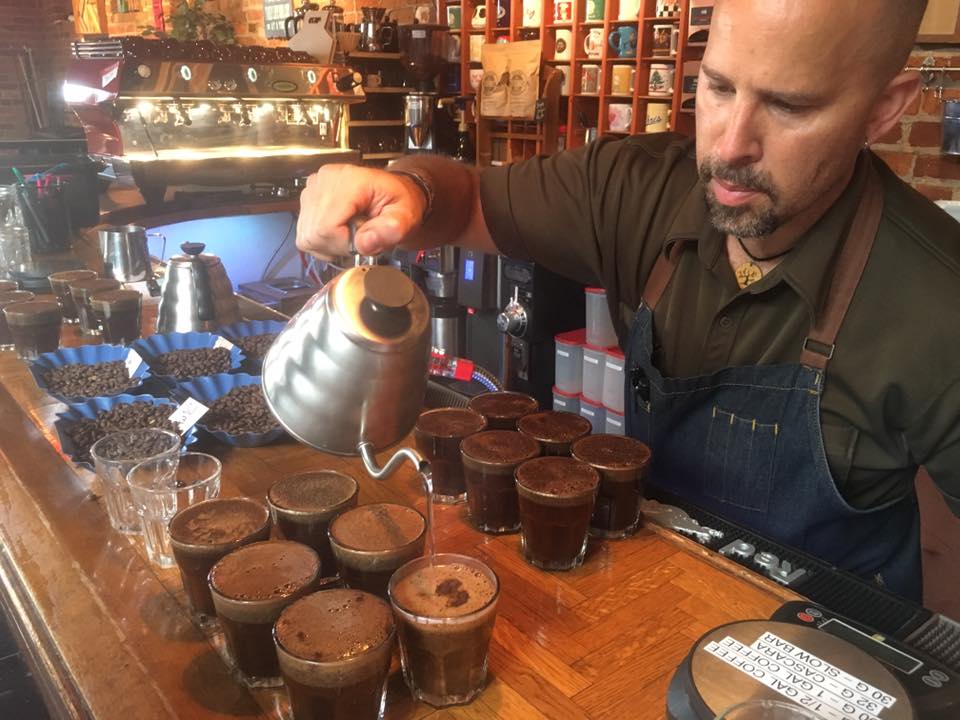 I began by sourcing delicious Guatemalan beans through a Christian collective in Guatemala that had already been exported to the US after this past harvest. In the hands of Chris Bean's roasting skills (I call him the Beanius), we sample-roasted the beans to get them to peak performance with the right amount of flavor, consistency, texture, and ridiculously good aromatics! My administrative and design team worked hard on logos, graphics, packaging, shipping preparation, website development, and storytelling.
On July 21, Resurgam Coffee launched and went live with online sales with two distinct single-origin coffees and t-shirts. Through social media and local promotion, Resurgam Coffee is becoming the go-to choice not just for a great craft roast, but knowing it is ethically sourced and 10% goes back to La Limonada makes it a no-brainer purchase for many.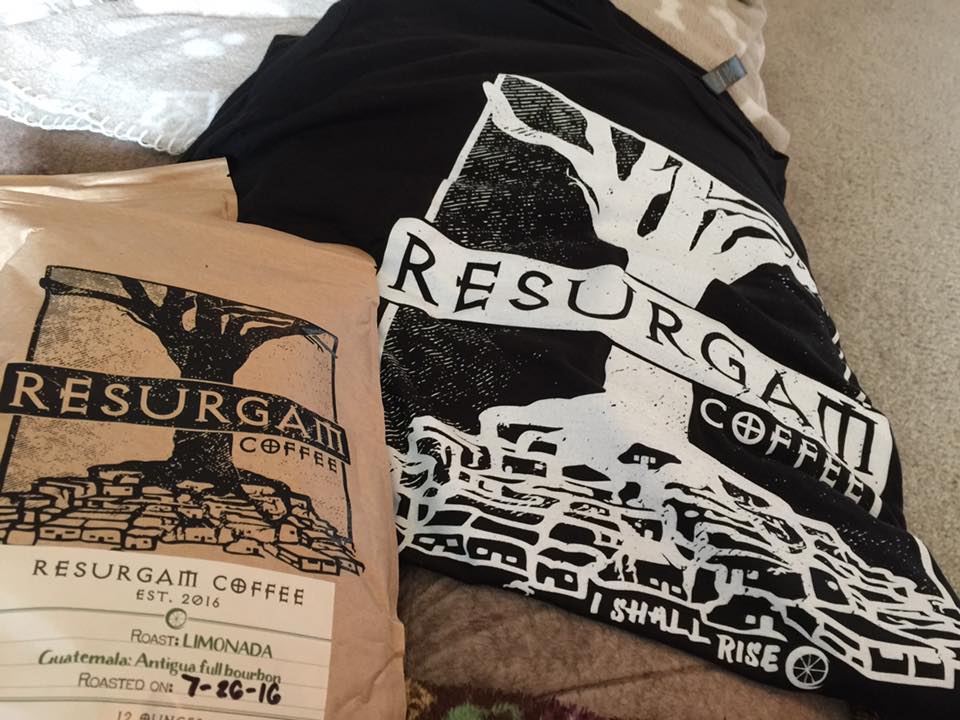 Since our launch this summer, Resurgam Coffee is sourcing coffee to three churches for their Sunday hospitality, two restaurants, and two business offices in the Cincinnati area – plus hundreds of coffee-loving Lemonade supporters online. We have shipped coffee to both coasts in the US, as well as Canada, New Zealand, and the United Arab Emirates. We've gone international with coffee love! I am actively pursuing new retail and wholesale partners to get this coffee in the hands of more people and spread the news of what God is doing in La Limonada.
We now have four great coffees for you to enjoy, inspired by the people and academies in La Limonada:
Limonada – medium roast, single origin from the Antigua growing region
Limon – medium to dark roast, single origin from the Nuevo Oriente growing region
Toronja – dark espresso blend, 40% Limon with 60% Sumatra
Tita's Brew – decaffeinated, swiss water processed (no chemicals)
The launch of Resurgam Coffee is all about joining the mission of God in spreading hope and love to the children and families of La Limonada. Every bag of coffee literally funds hope. We are honored to work in partnership with Lemonade International and are excited about what the future holds as we grow the business and watch hope rise up with each new opportunity.
Please join us in spreading the word and drink some ridiculously good Guatemalan coffee!
– Chris Marshall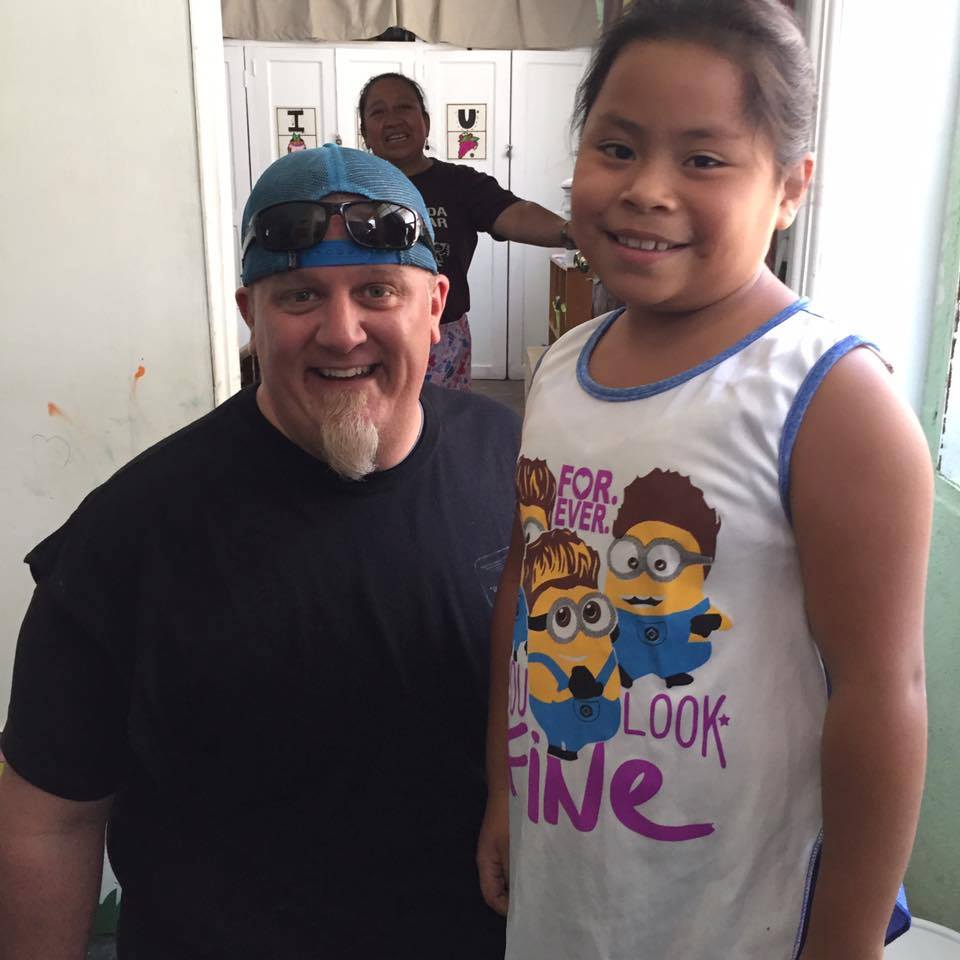 Post a Comment or Prayer