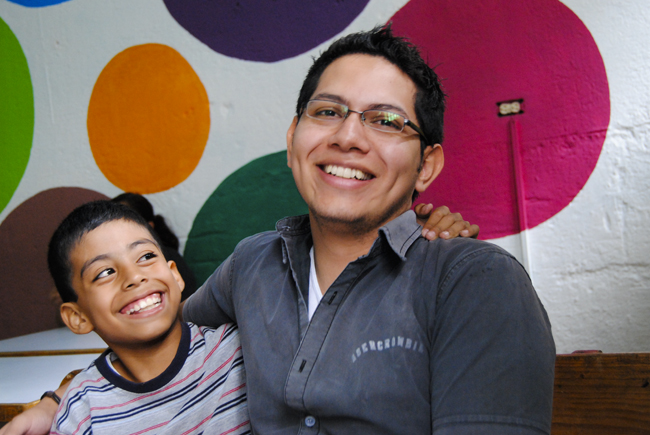 At twelve years old, Raúl* has seen more hardship than most people do in their lifetime. He's small in stature, having been malnourished for so long that his body hasn't been able to develop properly. His mother was a prostitute. Last year, she was killed during a shooting attack on a taxi she was traveling in. Her mother and the taxi driver were also killed, and her sister managed to escape with a bullet wound to her leg.
This is a sadly common story in La Limonada. Shoot or be shot, steal or be stolen from. These were lessons that Raúl has been taught since he was very young. The streets were all there was for him. The streets gave him attention and time. Before becoming a part of the family at the Mi Casita Safe Home, he hated school, he knew that being on the streets was dangerous, but that's where his comfort was.
Since coming to Mi Casita, Raúl has changed dramatically. He loves learning in school, he feels that he now has a family. One of his caretakers at Mi Casita remarked on what a difference he's seen in Raúl, to which Raúl agrees. He's being taken care of, loved, fed healthy meals, taught, spiritually encouraged. He's being transformed into a completely different boy than he would have become on the streets.
Care is provided in a loving home environment for Raúl and 17 other children through the generosity of partners who support the Mi Casita Safe Home on a monthly basis.
*Name has been changed to protect the identity of the child
Post a Comment or Prayer