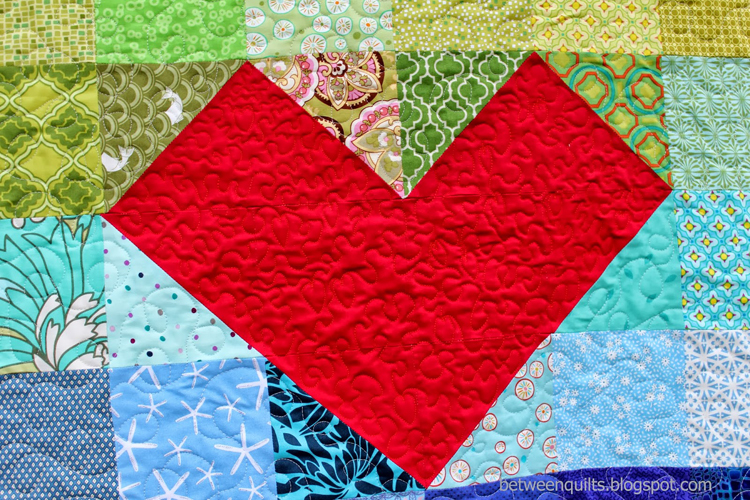 Today's guest post comes from Valerie Luberecki, the founder of Quilt Lemonade, a charity quilt drive benefitting the La Limonada community. She also blogs at betweenquilts.blogspot.com.
I first became aware of Lemonade International shortly after my husband and I completed our adoption process and brought our son home from Guatemala. We met Bill and Cherie through some mutual friends, and I attended a screening of the REPARANDO movie, where Tita spoke with heartfelt compassion about the Mi Casita Safe Home afterwards. You know how sometimes you can feel God planting a seed in your heart? I had that sensation as I listened to the needs of those precious children.
Flash to what was going on with us at that time: we had welcomed (surprise!) twins about 14 months after our son came home from Guatemala, so we had three very young children at once. You know what that means—lots of chaos and very little sleep. I had temporarily given up my hobby of modern quilting while in the throes of this crazy time period, and when I was finally able to return to my sewing machine, I felt God nudging my heart towards those kids in the safe home. Valerie, those kids need quilts! All of them. They EACH need their own quilt.
Can I confess something here? Do you ever pretend maybe it's just your own thoughts telling you to do something when you really know it's God leading you in that direction? I was nervous to say what I had been thinking about out loud, because, frankly, making quilts takes a lot of time! Like, a LOT of time. And I knew if I followed through on this, that would mean making over a dozen quilts—meaning months or years of work!
I felt overwhelmed just thinking about it. But the thought kept coming into my mind, especially when I was tucking my sleeping children into bed each night. As I gently resettled escaping limbs, brushed hair off their sweet faces, and pulled their own colorful, bright, made-by-me quilts over their resting little selves, waves of gratitude would flood over me. My children are here. They are safe. They are home. And God wants those feelings of safety and security for each of His children.
So I called Cherie and told her what was on my mind, and I asked if quilts would be of interest for the safe home kids. And when she said yes, I held my breath and asked how many were needed. Nineteen, came her reply. Alright then, let's get to work.
I made the first quilt and gave it to Tita at the 5th Anniversary Gala for Lemonade International, and soon saw pictures of that quilt being received with such joy! I was still overwhelmed at the thought of making 18 more quilts, but completely determined that each of those children in the safe home would have their very own quilt. God had so much more in store than just little ol' me sitting behind a sewing machine!
When I was going to be featured on a popular quilt blog last fall, I saw an opportunity to ask for help in making these quilts, and Quilt Lemonade was born. Very quickly I had five more quilts to send down, given by quilters from all over. The quilting community is extremely kind and generous, and the project gained some momentum as my quilty friends both made quilts and helped me spread the word about Quilt Lemonade. We currently have another stack of quilts ready to go down and I'm thrilled to say we now have enough quilts for ALL the kids in the Safe Home to have their very own quilt!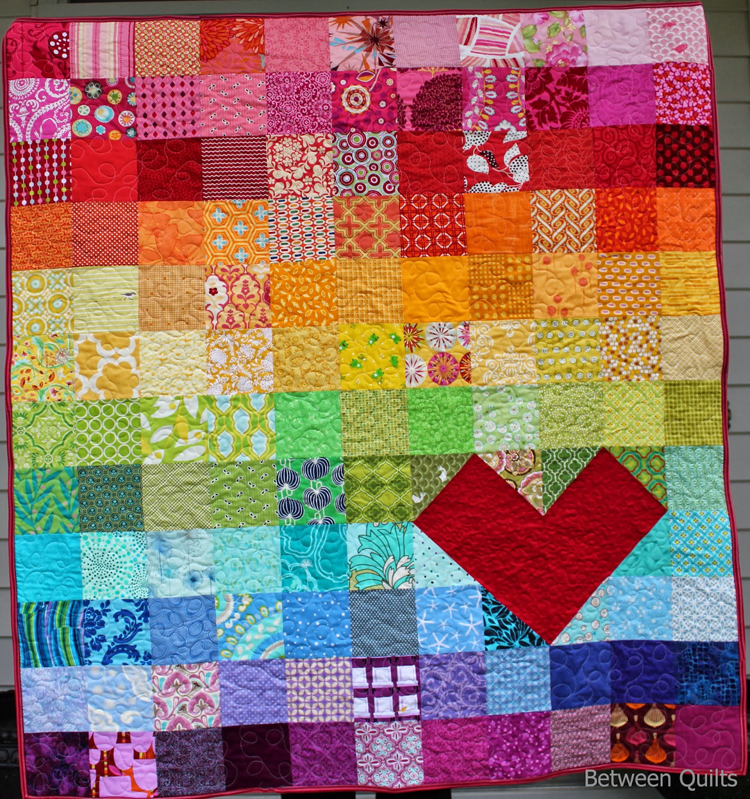 God loves each of those children with such a passion, and He relentlessly nudged those thoughts in my mind for them to be cared for in this way. God was so patient with my feeling overwhelmed by having to do it all myself, when really He had something so much better in mind. Quilt Lemonade allows so many more people to be a part of the blessing that is the community of giving and hope. I am so thankful—like, it makes me giddy—to be a part of this project, and we are now in the planning phase of how Quilt Lemonade can continue to provide quilts for the Limonada community beyond the Safe House. The takeaway lesson? When God tells you to do something that feels overwhelming, just say yes—He will provide a way even when you can't see it.
Quilts represent home. Nurture. Warmth. Love. Family. They are stitched together piece by piece, slowly, until something usable and lasting is created. And they are beautiful—art you can use! It is my hope and prayer that as each quilt is shared with a member of the La Limonada community, they will feel all of those things, and a connection with someone across the miles who cares about them deeply.
If you'd like more information about Quilt Lemonade and how you can get involved, you can learn more and contact Valerie through her website at betweenquilts.blogspot.com.
Post a Comment or Prayer