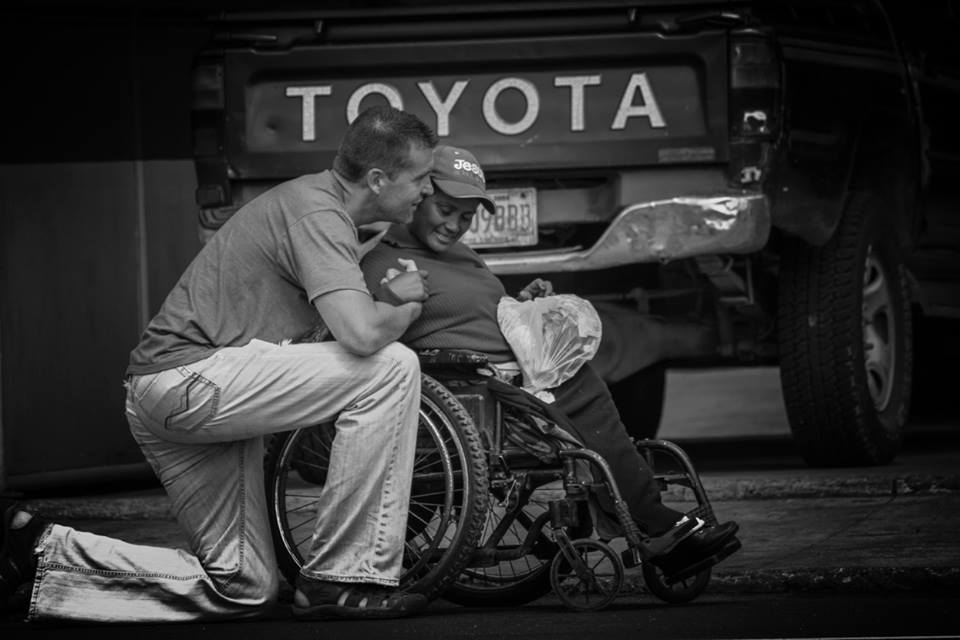 Yesterday we said goodbye to a very dear friend in La Limonada. Many years ago, Tania welcomed Tita into her story. A story filled with deep pain, loss, and darkness – yet shining the whole time. When she was eight, she began working to provide for her family and help raise her four siblings. One by one, they were each killed by the gangs. She was also shot in the back and was paralyzed, yet provided for her niece and nephew by sitting long days in her wheelchair at the street corner. She suffered in ways we cannot share. But she was also strong and a monument of God's redemptive hand. Her bright eyes communicated so much beauty and strength. She was a hero to us.
Our hearts grieve the loss of our friend, but we trust that she is now free from suffering. As Tita said, "I know she is with Jesus, but I long to hug her one more time."
Please pray for all who knew her, and especially for her niece and nephew who have already experienced so much loss in their family. They are both sponsored and attend the Limon academy.
(Photo of Tania with Devin Chance from Life of Hope, by Michael O'Sullivan)
Post a Comment or Prayer