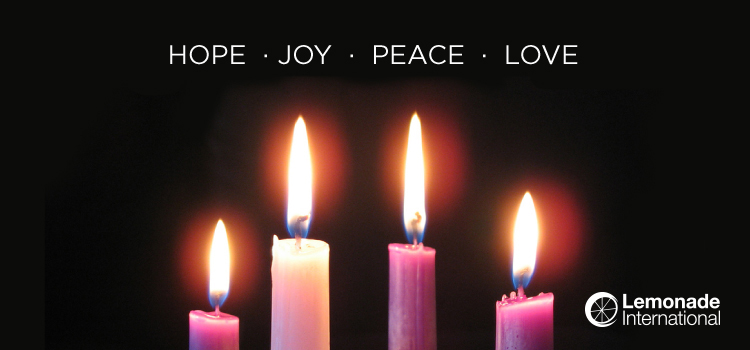 This Advent season, as we prepare our hearts for the birth of Jesus, we have invited a series of bloggers to reflect on hope, peace, joy, and love. We invite you to reflect with us on the implications of what Jesus did on our behalf and on behalf of the people of La Limonada. Last week, Chris Schutte reflected on our hope. Today, Katie Hoiland reflects on peace.
_
Advent is not simply a countdown to when all the trees are trimmed, presents are opened, and cookies are eaten. It is a time of preparation. A time to enter into the story of redemption. Into the grand narrative that we find ourselves in.
We anticipate the birth of Jesus with songs that remind of us of the Savior who will come to bring restoration to the weary and peace to this world.
Tim Keller defined the shalom, or peace, that Jesus brings as "complete reconciliation, a state of the fullest flourishing in every dimension – physical, emotional, social and spiritual – because all relationships are right, perfect and filled with joy."
When we hear the stories of violence, loss, oppression, and poverty in La Limonada, the longing for this kind of peace deepens past our own personal need. We find ourselves seeking this kingdom of peace for the children who lack physical, emotional, social, and spiritual flourishing right now.
As we prepare for the coming of Jesus, may we all anticipate, appreciate, and enjoy the shalom that we have in Jesus. And may we desire to see his kingdom of peace expand to the places of greatest need, as we long for the peace that is still to come.
"Glory to God in highest heaven, and peace on earth to those with whom God is pleased." Luke 2:14
-Katie Hoiland
Post a Comment or Prayer