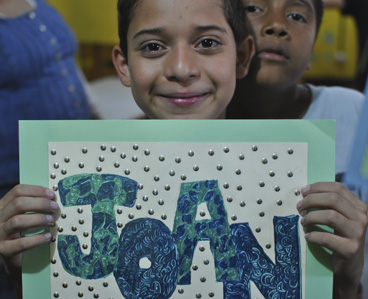 We've almost made our goal to send over 80 children to Art Camp next month! "ValorArte" is the name of the camp this year – it means to value oneself through art. Self importance is a constant theme in the lessons of the schools and for two years in a row, high school art students from Indiana have helped implement this theme by providing the children of La Limonada with gifts of artwork.
Emily Janowiak, is the high school art teacher who has carried on the idea of Painting Lemonade. She says:
"The Painting Lemonade project was developed three years ago as a way to create connections between students at Whiteland Community High School in Whiteland, Indiana and children in the schools of La Limonada.  We were looking for a way to use art as an act of service and wanted to experiment with ideas that involved giving art away as a gift instead of keeping it. After sharing pictures and stories from La Limonada with my students, they decided to do an art project that would be very personalized for each child and ended up creating name designs.  We believe that each child's name is unique and by incorporating names into the artwork, it demonstrates that we view them as individuals who are loved and cared about, even if we may never meet them.

The high school students were very interested in the project and even began to brainstorm other ideas about how we can support the schools in La Limonada.  Before participating in Painting Lemonade, many students did not know anything about Guatemala and some of them had a hard time identifying it on a map.  Now they feel a closer connection with the country, it's struggles and the individuals who live there."
Thanks so much to Emily and the art students from Whiteland Community High School for their investment of time in this project and for the personalized gifts of art for the children!
Please enjoy a few photos from the finished products created by the high school students: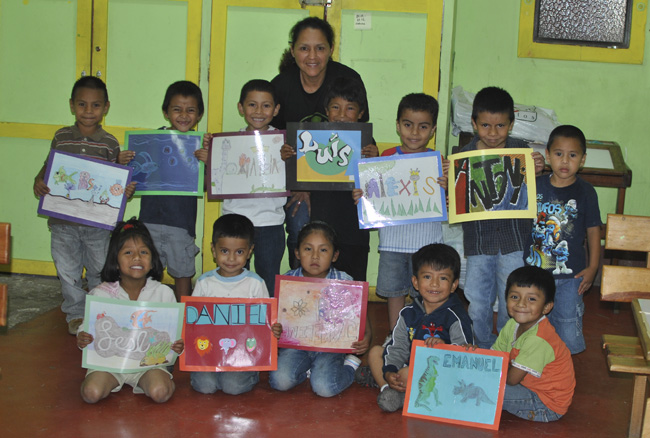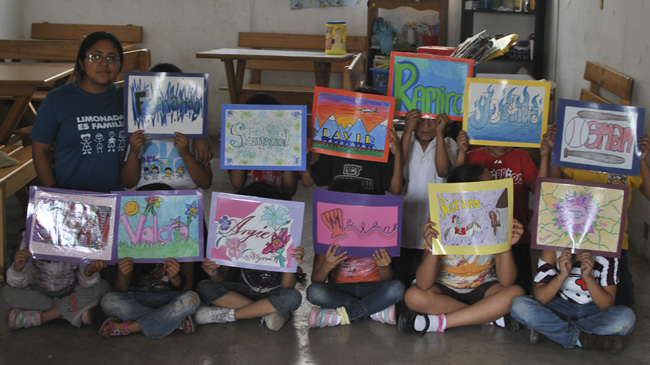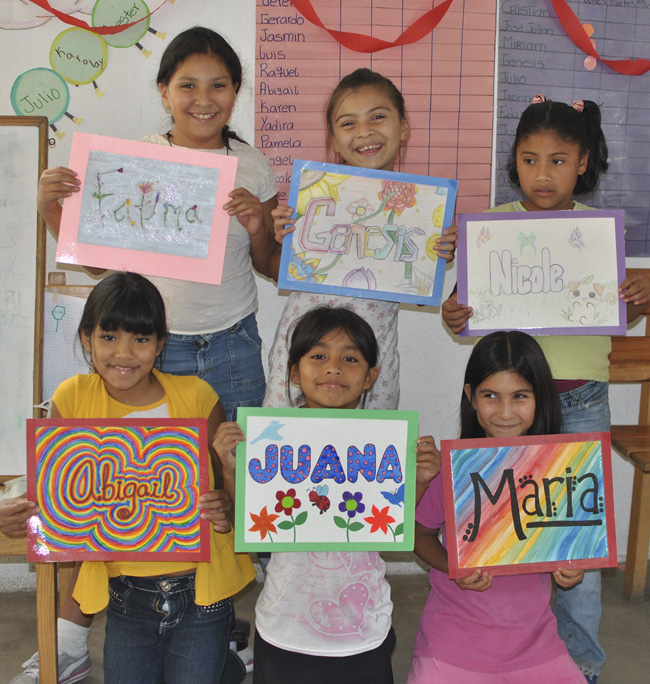 Post a Comment or Prayer