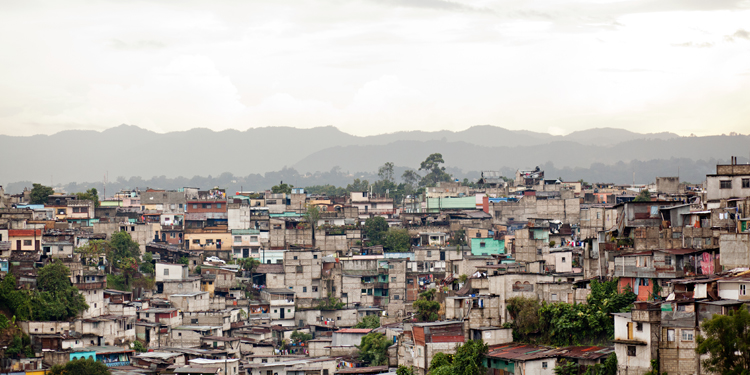 During our staff retreat in March, we invested a block of time to consider how to more clearly communicate what we exist to do as well as the core values that guide our work. It was one of the more meaningful experiences I have had the privilege of sharing with the Lemonade International team. Many of you know I'm passionate about organizational collaboration, and this process truly drew upon our team's shared commitment to our work with the La Limonada community, which was energizing for me.
Over the years our Board of Directors has developed and refined language to describe what Lemonade International does, and this existing language formed the basis for our discussions this spring. Perhaps most significantly, we clarified the way we articulate our partnership with Vidas Plenas, the organization founded and led by Tita Evertsz. We discussed the importance of knowing who we are and what we exist to do—as well as who we are not and what we do exist not do. We came away from our discussion with a commitment to communicate clearly that the indigenous leaders in Guatemala are the ones who are truly doing the work of community development in solidarity with the people of La Limonada, and that we are a conduit for generosity and love.
We are grateful to have the full support of our Board of Directors as we unveil our newly articulated mission statement and core values, and our hope is that these statements will help all our friends, partners, and stakeholders to more clearly understand who we are and what we do.
______________________
As you will see on our homepage, there are three phrases that help to clarify the focus of our work:
ONE COMMUNITY, DEEP RELATIONSHIPS, STANDING IN SOLIDARITY
On our new Mission & Values page, you will see our official mission statement and core values listed as follows:
OUR MISSION
Lemonade International exists to partner with local leaders as they facilitate community development programs in solidarity with the people of La Limonada in Guatemala City.
OUR VALUES
Dignity
We believe all people have inherent worth, with unique gifts given by God to share with others.
Solidarity
We stand with the marginalized people of La Limonada and with the committed staff of Vidas Plenas.
Deep Relationships
We believe in listening, knowing, and honoring the stories of community members, staff, donors, and partners.
Authenticity
We seek accountability at all levels to ensure honesty, transparency, and effectiveness in everything we do.
Partnership
We partner with one community, acting as a conduit for generosity and love.
You will also see the following paragraph that explains the basis of and motivation for the work of Lemonade International:
Lemonade International and Vidas Plenas (our partner organization in Guatemala) are rooted in, and motivated by, Christian faith. While our staff members come from different backgrounds and belong to different churches, we are united in our commitment to God's call to love all people and to seek justice for those who are oppressed.
______________________
This experience was beautiful and unifying. It was an incredible reminder of the fact that each member of the Lemonade International team loves the people of La Limonada, as well as the leaders who serve them, and that we are committed to our mission and values—not simply as words, but as the core conviction of our work.
– Bill Cummings, Executive Director
Post a Comment or Prayer