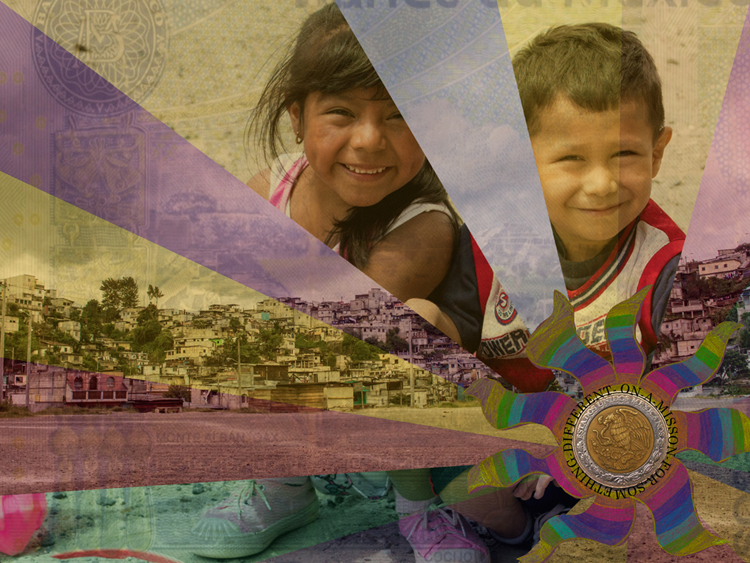 Today we have a fun artistic contribution to share. A friend of our sponsorship coordinator Rebecca Gant named Emily Glasser—who sponsors a girl in La Limonada named Thairi—was given an assignment during her senior year of high school: to create an entry for an online six-word memoir book. Emily writes this about the inspiration for her work of art:
I immediately knew I wanted my six words to be different and not superficial. The most real things I have experienced have been during my trips to Guatemala. I always feel frustrated when trying to describe Guatemala to people because I feel like there are not words or pictures that can correctly describe this beautiful place. I remember seeing pictures from the first group from my church that went to Guatemala. After visiting three times I can tell the next person going to visit with complete certainty that the pictures do not even do it justice. Still, I wanted to try and attempt to show the beauty of the people and their home in my six word memoir.

In the bottom right corner it reads, "On a mission for something different." This describes my own goal in life and what I feel the people in Guatemala's goal to be as well. Each of us are always trying to make positive changes in our lives and by doing this we experience struggles along the way. I went to Guatemala to help everyday people make changes in and around their lives so that their world will continue to become even more beautiful. This is why I broke up the piece into two images: one of my sponsor child, Thairi, and her brother, and the second of a view from the soccer field. I could not figure out a way to capture this place in just one single image [so I created this piece].
Thanks, Emily, for your willingness to share your creative project with us!
– Tim Høiland
Post a Comment or Prayer