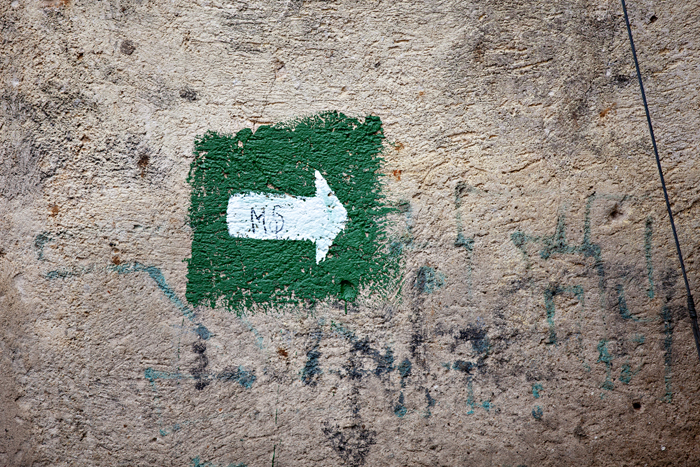 This story about recent participants in our economic development work in La Limonada comes from Sam Brizuela, our Micro-Enterprise Program Coordinator. Previously, Sam has blogged about a financial management course and business training for clients.
It's been about two months since we first met these two families.* Our first approach was through a reference telling us who they were: two ex-gang members looking for opportunities to work in an honest way and support their families. At that time we were offering an open course for people in the community who had a business and wanted to learn how to better it; that's how we got a reference about them. However, we decided it was best to work with them in a more personal way.
Walking through the alleys of La Limonada we reached the home of one of these guys. They welcomed us in and we sat. Our conversation started by introducing each other. In the house there was also the wife and a handful of children. We shared how we could help them at that moment: through financial education. They were very open with us and shared how difficult it was for people like them to find an honest job since they have criminal records, but they were also firm that they were not going back to old ways of drugs and criminality, up to the point of going into the river filled with waste water at the bottom of the ravine and "mining" for anything of value they could find there. They were open to our proposal and so we started the sessions on financial education talking about savings and budgeting.
During the next five weeks their wives also accompanied us and took part in the educational sessions. We also started to look into the possibility of including these women in our micro-enterprise program and give them a loan to support their business. As with every woman in our program, these were hard-working women who would support their homes even when their husbands couldn't, and this was not just any home. One of these families is composed of four adults—some of whom don't always work—and 10 children. We followed through their applications and investment plans and then their loan came through. With a message of reflection and a prayer we handed them their loans.
Three weeks after receiving their loan I met with them and saw the seed of their investment starting to give the first fruits. They were happy to have had the opportunity to invest in products and materials for their business and they told us how helpful it had been to learn about things they once thought were impossible for people in their situation, like saving money. They also mentioned how the Limon Academy has been of great help in the feeding of their children.
Personally, this has been a great experience for me as I accompanied these two families through the process of meeting them and sharing some of the sessions, and though their situation is still very difficult I know they are in a good path now. I feel like we hit the bull's eye with them. We found people who were in need, who we could help, and who were receptive to receive what we had for them.
– Sam Brizuela
* Names have been removed to protect the identity of these families due to the sensitivity of their situations.
(Photo credit: Silent Images)
Post a Comment or Prayer