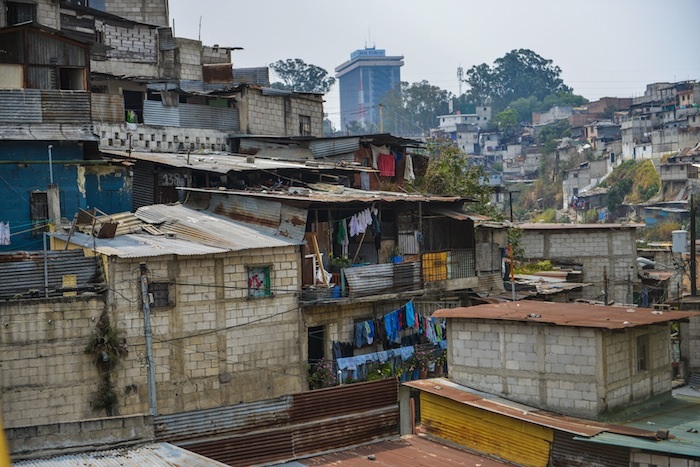 The following is a guest post from Tammi Palpant – a sponsor and school teacher from Raleigh, NC who recently returned from a trip to Guatemala to visit the La Limonada community to pray with our team and the children and families we serve.
Sometimes I feel like life is this magnificent banquet set before me and I never taste the food. It could be because I am too busy, too distracted, or too bored. Or maybe I don't like what's on the menu or my dinner companions. Whatever the reason, sometimes life just doesn't seem to have much flavor.
I was feeling this way before God plopped me in the middle of La Limonada. I had been once before on a vision trip and spent most of my time at the Academies. There, I tasted joy and hope as I watched children pop balloons, make origami fish, paint pictures, giggle, and be kids. They were safe, secure, and loved. I knew their lives were hard, but the Academies were shelters in the storm.
This trip was much different. I saw the storm. As I walked the alleys of the community visiting home after home, I saw hardship, pain, suffering, and struggle like I have never seen before. The amazing thing is this. In the midst of these difficult circumstances, life began to take on some flavor. God began to show me through the beautiful people of La Limonada some dishes I haven't enjoyed in a long time.
Through Lilliana, a woman who is struggling to care for her severely disabled child, I tasted faith. Her amazing confidence in God in spite of the trials she faces affected me deeply. I had been praying for Lilliana before I had arrived in Guatemala, but it was truly a divine gift to laugh, cry, hug, and share the Word together. There was a holy heart connection that day and my floundering faith was strengthened.
From "The Brave Ones," I tasted courage. This group of children walks a great distance through a very dangerous neighborhood to attend one of the Academies. Here they will receive the only meal they will eat each day. As a mom and a teacher it is hard for me to wrap my heart around the idea of small children risking their lives just to eat. When I came home, I was faced with a painful personal challenge. "The Brave Ones" strengthen me and embolden me to face this challenge with the same courage they have. When I am afraid, I just picture them walking to school and I pray for them.
From "E", I tasted hope. He has left a gang and is now trying to be a positive influence on future generations of gang members. As I watched him hold his infant son I thought of my son and my husband (who have the same names as "E" and his son). I could see the same pride and joy in this young man's face as I saw in my husband's face so many years ago. "E" wants a future for his son and he is trying to take steps of trust and hope on behalf of his child. He faces unimaginable odds, but he is not giving up. I pray daily for my "E" and his son. Now, I double the requests!
From two ladies who are part of the Vocational Training program, I tasted victory. They make jewelry and run all aspects of their business. They have had very painful pasts, yet have overcome and are now creating beauty. They take pride in their work and in their new lives. When I wear one of their pieces, I will be reminded of the victory we can have with the help of our redeeming God.
From Tita, I tasted love. I have never met anyone who shows the love of God so purely and unconditionally. She truly sees with the eyes of the Holy Spirit and acts accordingly. Love is a verb to Tita and she acts it out to everyone she sees in La Limonada! Being in her presence was a beautiful experience and a gift that I will treasure. It has also left me with many questions about my version of love. That's what happens when you spend time with someone who takes Jesus seriously.
There are many more people and many more stories. La Limonada is a hard place, but it is full of amazing people with stories that will break your hard heart right open. Who knows? You might even begin to taste some flavor again? Before you know it, you'll be picking up your fork at the banquet of life.
Tammi Palpant – Raleigh, NC
Post a Comment or Prayer