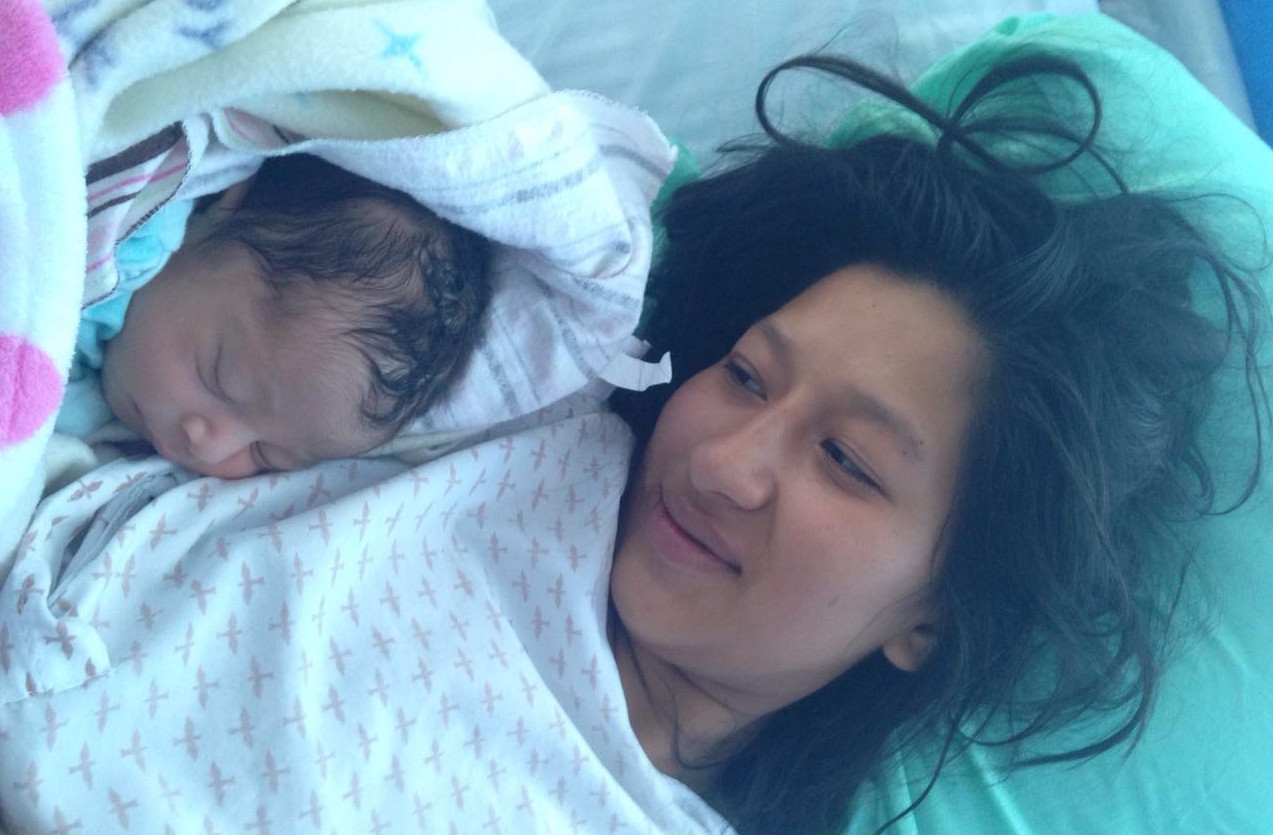 We had been anticipating the news to come any day. A text from our friends here in Phoenix, letting us know she had gone to the hospital to have her baby.
We waited with anticipation as labor continued and were given the invitation to the hospital we were hoping for. With freshly cut roses from our yard and a box of donuts in hand, we popped into the room ready to meet baby Rose.
Our friends shared their birth story – of a medical doctor, midwife, and doula who together supported them through a pretty rough labor. But now mother and baby were doing well, and their lives had just been transformed, hearts bursting with love for their daughter.
I recognized the look on their faces. I have seen it before. In fact, I had seen it two days before in a picture texted to me by Tita.
A teenager in La Limonada holding her newly arrived baby girl in her arms. She didn't have the same medical support, lovely hospital room, or pile of children's books waiting at home. She was turned away from several community hospitals before a family member helped pay for a very simple, private hospital. A rare gift for a girl from La Limonada.
Nonetheless, she shared the same miracle of life and look of motherly love as my friend.
She carefully chose to name her baby after her little sister who had tragically died at a young age after falling down stairs.
Baby Dulce will develop and grow, with the assistance of the team in Guatemala. She will slowly become aware of the violence on the streets outside her door and begin to absorb the fatalistic outlook on life around her. Those same harsh realities that pierced her mother's heart. A sense of hopelessness for life outside of struggle.
But mothers in La Limonada experience joy and sorrow, hope and fear just like mothers everywhere.
As Mother's Day approaches, we honor mothers wherever they are. We pray the same prayers for the safety, development, grace, and flourishing of baby girls like these, regardless of their address. And we renew our commitment to work together for the mothers and children of La Limonada to have the help they so urgently need.
-Katie Hoiland
Post a Comment or Prayer