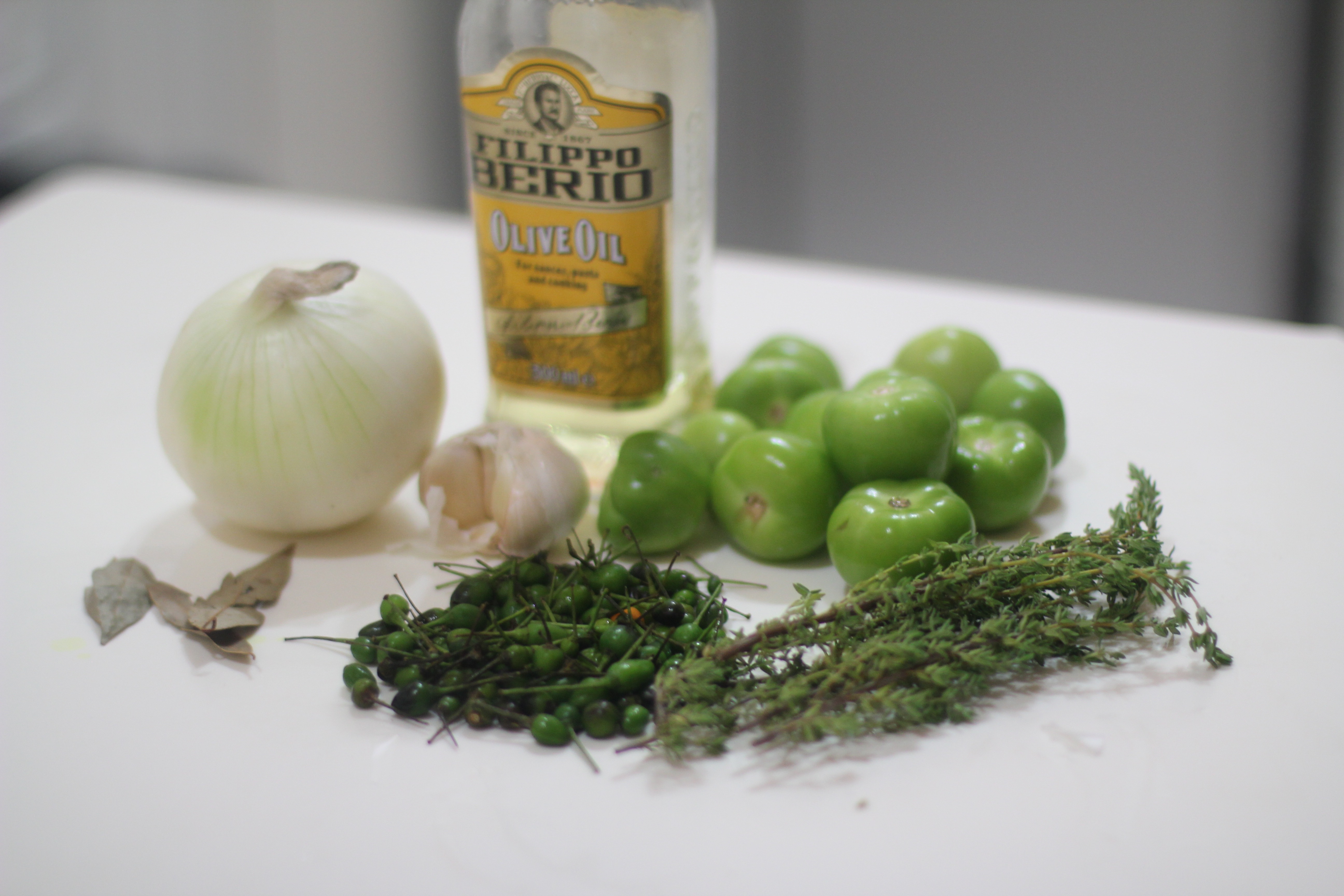 Earlier this year, we shared a recipe for the traditional Guatemalan dish, Pepián de Pollo, which is enjoyed by our service learning groups during their stay at the Lemonade House. Those who come to serve, learn, and build relationships in the impoverished community of La Limonada also have the opportunity to taste the unique flavors and experience the deep hospitality of local Guatemalans.
After a long day in the community, groups arrive to the smell of a hot meal that has been lovingly prepared by our dear Mirna. When you make her recipe at home, let the familiar smells remind you of the beautiful culture and people whom we serve together. Introduce your friends and family into the story of La Limonada over this spicy treat!
This flavorful green salsa is great as a dip, marinade, or poured over tortillas rolled up with chicken and baked. Add it to avocados to make a quick and simple guacamole!
Mirna's Salsa Verde
Ingredients:
1 lb miltomate (tomatillos)
2 ounces chiltepe peppers, cleaned and stemmed.
1 clove garlic
1/4 small onion, sliced
4 sprigs of thyme
3 bay leaves
2 tsp oil (use your favorite kind: vegetable, olive, sunflower, etc.)
1/8 cup white vinegar
Salt to taste
Prepare:
Step 1 – Place washed tomatillos in a pot with chiltepe chili peppers, onion slices and about 1 inch of water. Bring to a boil and let simmer until tomatillos soften and change color. Add a bit of salt (Mirna recommends about 1 tsp) and take off the heat. Let cool for 5-10 minutes.
Step 2 – Once cooled down (it will still be very warm), place in a food processor or blender and blend until liquified.
Step 3 – While the blender is going, in a new pot, saute garlic, thyme, and bay leaves in the oil on medium until the garlic has browned on all sides.
Step 4 – Add the pureed tomatillo mixture.
Step 5 – Stir and heat until simmering and take off the heat. Add vinegar. Add salt to taste.
Enjoy! Store in the refrigerator for up to one week.
¡Buen Provecho! (Good Digestion!)
– Beth Skinner and Katie Hoiland
(Photos by Beth Skinner)
Post a Comment or Prayer