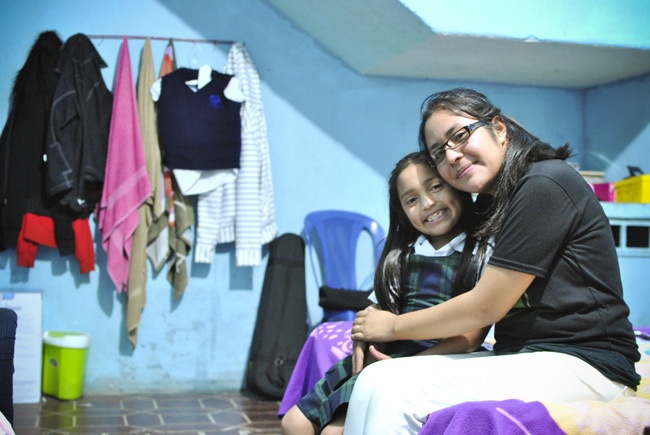 Merlin de Leon is a teacher at the Limon school.  For three years she wanted to work with us and finally joined our team last year.  She used to work at a high school in Zone 5, close to La Limonada, but was laid off when a new supervisor was hired because she does not have a university degree.  In La Limonada, we hire our teachers based on their hearts and passion, not on their degrees or lack of.  Our teachers are trained well and they continually grow in their knowledge and skill, but we believe their heart for children and passion to serve are the most important factors.  This year, Merlin is working with our 6 and 7 year old children.  To put it simply, she loves her job.
We asked her what it is that she loves so much and her answer could not be more heart warming.
She loves the children and she loves the community of La Limonada.  Outside of La Limonada, everything moves quickly and no one knows your name, but now, even though she was once a stranger in the area, people know her name and she likes that.  More than that, she loves that the other teachers she works with are more than just co-workers.  They are family.  Each morning they gather together to read a devotional, share prayer requests and whatever may be burdened by… and they pray together.  "We do not live life alone.  We are all in this together," she said.  It has made a huge difference in her life.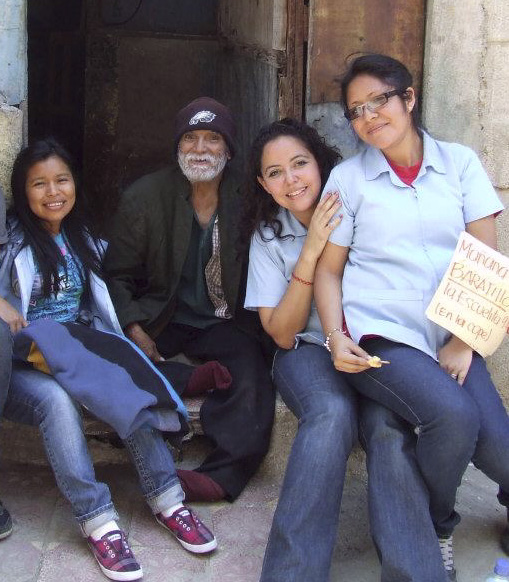 While she loves every aspect of her job, she does have her favorite moments.  Merlin most enjoys being with the children and doing house visits.  During house visits, the staff sometimes provides much needed food for the hungry or other basic necessities, they spend time praying with the families they visit and they go simply to let them know that they are loved.  Merlin mentioned that her time visiting with Don Herman (pictured above), is especially important to her.
Merlin has an incredible heart for the children and families of La Limonada.  Another example of this is the fact that she recently welcomed a 9 year old girl, Karen (pictured with Merlin at the top of this post), into her home to provide the love and care she so needs.  Karen's father died last year and soon after her mother sank into a deep depression and slipped back into old habits that are destructive to herself and her child.  Because her mom was unstable, Karen spent a weekend with Merlin, but her mom never returned for her.  Since then it was decided that she would stay with Merlin indefinitely.  Merlin loves Karen as if she is her own daughter and Karen is enjoying her time with Merlin and her family.
Merlin is married to Dan and has a son named Matheus.  She lives with them and Karen in a home with many relatives though they are looking for a place for just the four of them.  At just 22 years old, Merlin is thriving as a wife, mother and teacher.  We are grateful for her service and blessed that she is part of our team.
You can make a difference in Merlin's life by sponsoring her. Click here for more information.
Post a Comment or Prayer