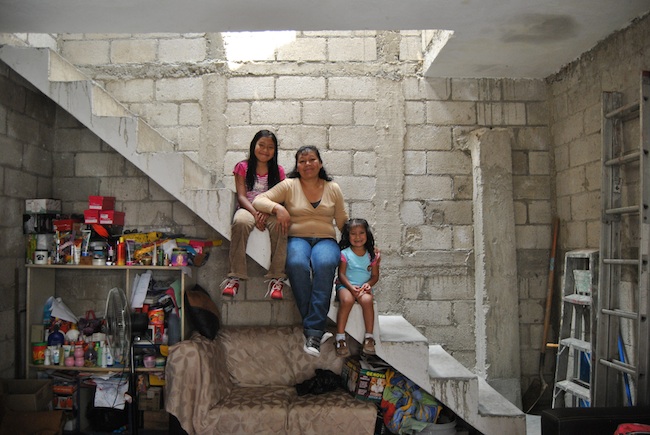 Marta was part of the first micro-finance borrowing group with Lemonade International in 2010. She has been selling a variety of items for years, trying to help support her family along with her husband. Marta has three children, the youngest of which attends the Limón school, along with one granddaughter.
Marta has been a sales vendor for 12 years, selling everything from beauty products to sheets to shoes and cleaning supplies. She has been selling items not only to her own barrio but in other neighborhoods as well. She has made contacts over the years that have allowed her to expand her business, and residents of these other neighborhoods know her and come to her for items that she sells.
Since becoming a part of the micro-finance program, she has been able to grow her business even more. She's able to purchase more items in advance, which allows her to move her merchandise quickly. She has received training on how to manage her finances more effectively, and the better administration of her money has allowed her to provide more for her family.
She has also learned how to market her business, and how to manage her time better, so that she has a balance with being able to spend the time that she needs with her family.The relationships that have been established with other members of the loan program have also helped Marta to understand the responsibility that comes with the loans.
Through Marta's ability to build her business, she has been able to build a second level onto her home. Her life and that of her family has become a little bit easier, and for that they are very grateful.
Loans and operational expenses for our Micro-Enterprise Program are made possible through our partnership with FAC – led by students from The University of North Carolina at Chapel Hill and the student led campus group, CMI.
Post a Comment or Prayer